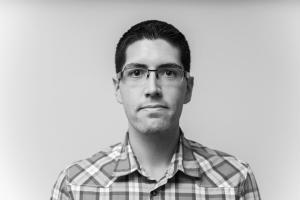 Speaker
Ian Murchison is a co-founder and industrial designer at The Federal Inc., an Ottawa-based design consultancy. He graduated from the Carleton University's Industrial Design programme in Ottawa, Canada, after completing a 16-month internship with BlackBerry. He received a scholarship for his work on his thesis project, which was focussed on medical equipment and designing for humanitarian assistance.
He has also worked as an industrial designer with the accessory design team at Research in Motion (RIM) where he worked on a wide range of products to enhance and complete the BlackBerry user experience. In his short time at RIM, Murchison was a part of 120+ patents, filed worldwide and over 50 products released in the market. Since establishing The Federal Inc. in 2012, the design consultancy has already earned a 'Best of the Best' for the Red Dot Award: Design Concept 2013. Murchison also has a passion for photography and works as a freelance photographer.
I work to combine the end goal, the user experience, and innovation together as one, no matter the product, service or scenario.