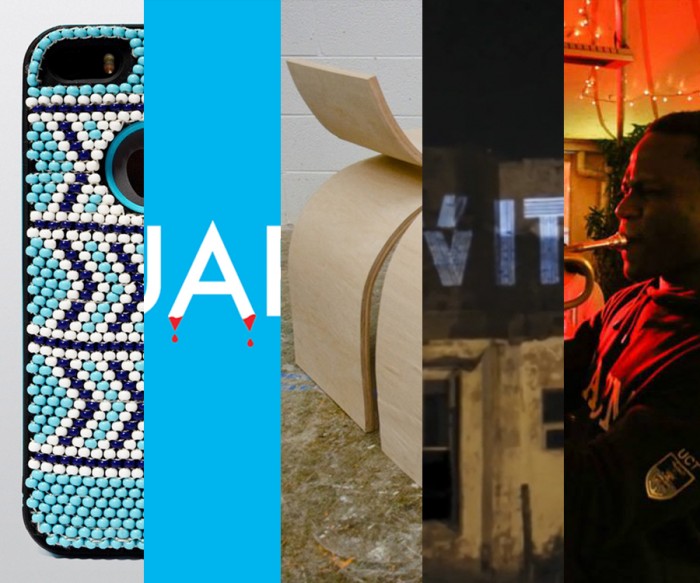 Take FIve
1
The quintessential 21st-century accessory gets a Xhosa-inspired case courtesy of Vukile Batyi and Laduma Ngxokolo. Check out his Afro-chic design here.
2
Facebook communication designer Ji Lee plays with football-inspired type in his Word Cup series. Flip through this gallery to see his graphic take on the football tournament.
3
Listen to artist Haroon Gunn-Salie talk about how he uses the city as his canvas to raise the ghosts of South Africa's past in this video interview.
4
When Teshia Treuhaft wanted to reimagine what a chair could be, she turned to a classically trained dancer. The unusual collaboration helped her understand furniture design through the lens of another discipline - with beautiful results. Watch her talk about it here.
5
Track of the Week Mau Vivi (meaning "God is sweet") is the title track of Nigerian musician Jo Lanre Kunnuji's EP recorded in 2011. A jazz-infused Ogu gospel song, Kunnuji's composition is combines rhythmic and delicate guitars with a simple, yet textured line of vocals. Press play here.
Watch the Talk with Issa Diabaté