A couple years ago my partner Bibi Seck and I were invited to speak at the Design Indaba Conference. Back then, to go to Cape Town from New York, you had a stop-over in Dakar, where Bibi's parents lived. So we thought, let's drop the kids off with the grandparents and continue to the conference. Little did we realise this stop-over was going to change our life and lead us to commute between New York and Dakar for the next two years, getting the best of the two cities - working in New York and living in Dakar. Here I should mention that Dakar and New York are a 7-hour plane ride apart, with a 4-hour time difference, making it almost identical to an East Coast-West Coast commute.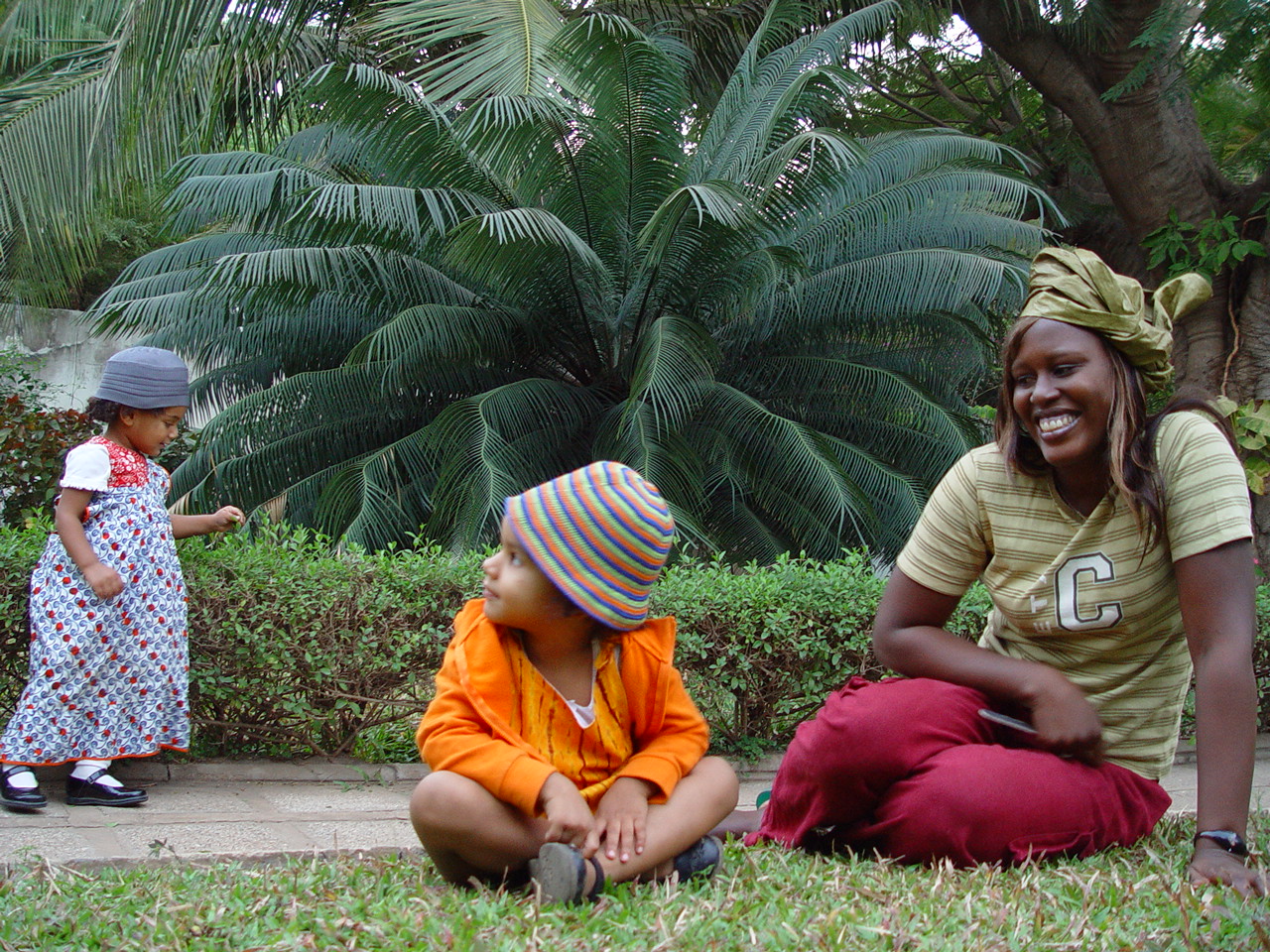 Life in Dakar included family, childcare, a garden, beautiful weather—everything we love, except our clients, who were in the US.
I didn't realise at the time, but these two years were our first prototype of designing the life we loved. Like good design it was disruptive and original, to say the least! It taught us how to work on two continents, gave us the opportunity to work with Moroso in M'Afrique (a dream come true), sealed Bibi's passion for bringing good design to West Africa, and gave our family a unique chance to be together. It also had its weaknesses, like excessive travel and the challenge of conducting business in two places.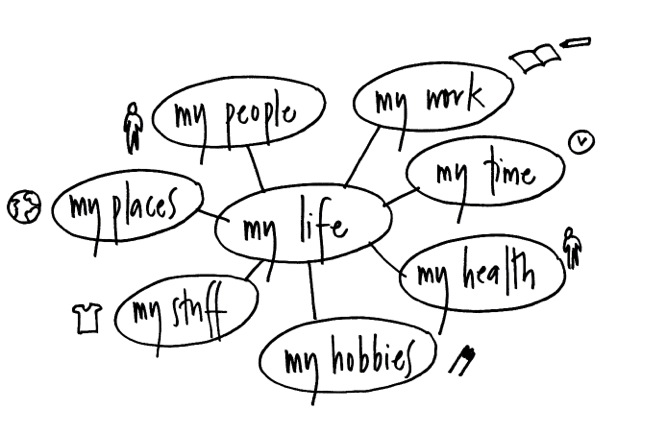 My life, deconstructed. One of the Deconstruction Exercises in the Design The Life You Love Workshop, to help see the pieces that make up the whole.
I say I didn't realise it at the time because Design the Life You Love took another four years to emerge, at first as an experiment that brought together design thinking and life. On the heels of life in Dakar and back in New York full-time, challenged by a slow economy and encouraged by our business director, Leah Caplan, I put my creative process down on paper and simplified it to a point where I could share and teach it to others.
Called Deconstruction:Reconstruction™, or De:Re for short, the process has four basic steps - start by breaking your preconceptions; in order to shift your point of view to see things from a different perspective; to then create a new value equation within existing constraints; and finally express it as a product, service, or design strategy.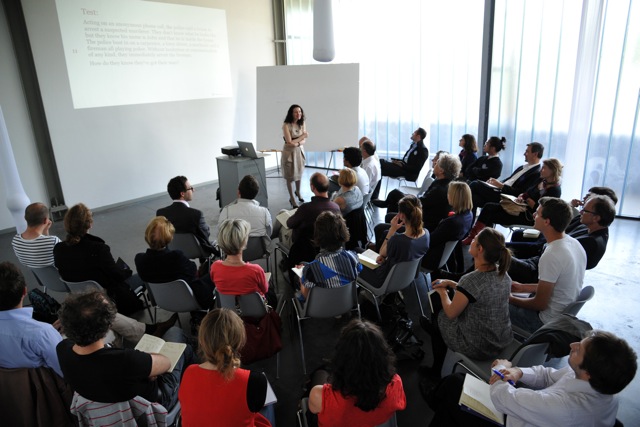 Design the Life You Love Workshop at the Life Design Conference in Paris, organised by Anne Asensio, design director, Dassault Systemes.
Design the Life You Love is about applying Deconstruction:Reconstruction to life using constructive metaphors, playful models and optimistic visualisation that are illustrated by using examples from thinkers such as Issey Miyake, Ferran Adria, James Dyson and Steve Jobs. All this is coupled with the spirit of design, that includes optimism, curiosity and play, which in turn nourish your right brain, intuition and imagination. The days of replicating the life of our parents and raising our kids to do the same are long gone. Today we have the freedom to design.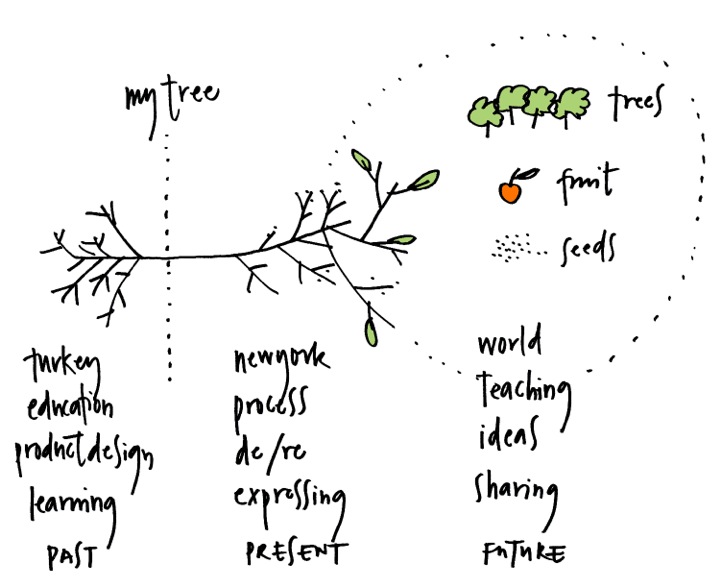 My Life is like a Tree. Defining my Point of View on life using metaphors, one of the exercises in the workshop.
But how do we do that? This freedom is as exhilarating as it is daunting. Life, just like a design problem, is full of constraints - time, money, age, location, circumstances, etc. You cannot have everything. If you want more, you have to be creative about how to make what you need and what you want co-exist. This kind of dichotomy resolution, or figuring out how to have your cake and eat it too, requires design thinking.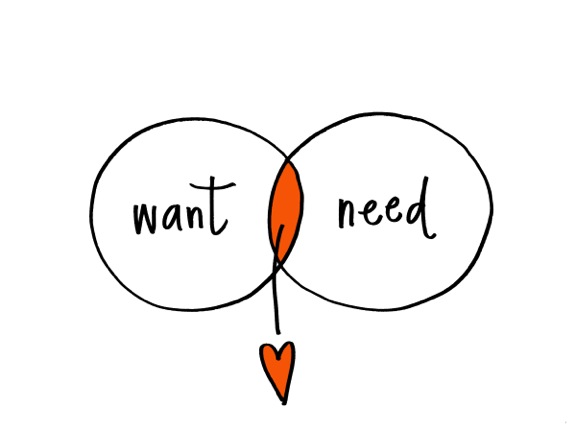 The sweet spot between what you want and what you need. Resolving this dichotomy is one of the strengths of good design.
When I started the workshops Ralph Caplan, author of By Design, sent me this: "When it comes to your life, there is no such thing as design. There is only redesign." Design the Life You Love is about imagining an original life, which in my mind is a life well-lived. It is about going towards life, versus letting it come to you. It is visualisation, prototyping, testing and refining. It is, and I can attest to this by experience, risk and reward. See you at one of my workshops!
Watch the Talk with Birsel + Seck
Talks
• Duration: 00:27:59
•
31 Jan 13