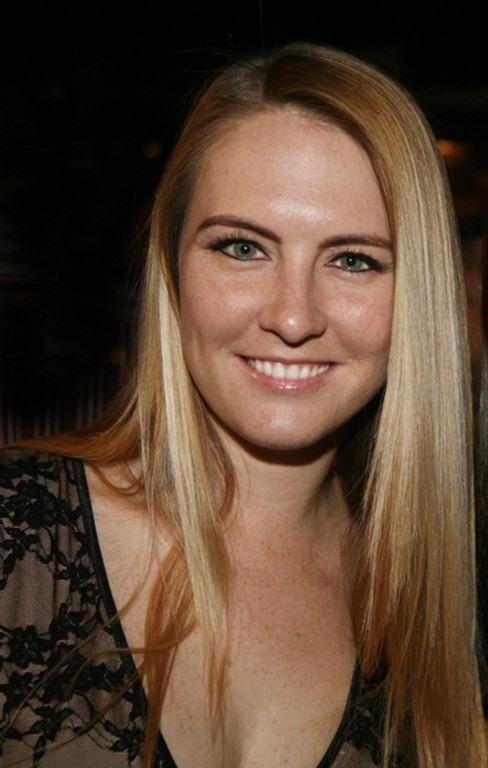 Tiffany Marx.
Tiffany Marx's contemporary jewellery designs in silver, gold and platinum have been catching the attention of fashion editors and fashionistas since she first launched her "Inspired Jewellery" range at Design Indaba in 2006.
After graduating with a B.Tech degree in Jewellery Design and Manufacture from the Cape Peninsula University of Technology in 2008, Marx opened her own studio where she designs wearable jewellery in minimalist forms and as modern interpretations of nature. Her work is a happy balance between playful and practical.
1. What's the first thing that you think of when you wake up in the morning? Just 15 more minutes...
2. Do you have a creative/business muse? No.
3. Do you recycle? Yes.
4. What's your favourite film? There are way too many to pick one! I loved The Notebook but also adore all the arty martial arts movies like Curse of the Golden Flower.
5. Do you have (m)any unrealised projects? A few that are in the pipeline...
6. What's one thing that you haven't done that you would still really like to do? Design and decorate our entire house myself, after having found the perfect location and setting.
7. Are you passionate about South Africa? Of course. I think this country is incredible.
8. If you had to live inside a work of art - which would it be? One of the ancient temples on the island of Kyoto, Japan.
9. What advice would you give to emerging designers? Be true to what inspires you and throw yourself into whatever you do with passion and energy. There is no substitute for excitement. Stand out and make people notice you!
10. What's been your favourite project to date? A huge etched sculptural brass door handle that I did recently for one of my clients.
11. If you could change one thing about the world, what would it be? I wish every single person in the world would become more pro-active about looking after our planet and more aware of the damage being caused every single day, if everyone just did one small thing, it would create a huge impact.
12. What do you do on Sundays? Be lazy, sleep in and cuddle until at least 10am.
13. How old were you when you made your first design and what was it? A woolen rabbit in primary school... I think?
14. How would you describe yourself? Fun, outgoing, passionate.
15. What's your favourite possession? My Pebble Ring... I wear it every day.
16. What makes you laugh out loud? My boyfriend.
17. Do you have any design rolemodels? Not really, apart from a few international jeweller's whose work I admire.
18. If not design, what would you do? It would have to involve travel... I always thought being a National Geographic photographer would be amazing.
19. What is your worst habit? Procrastinating.
20. What would you do if you won the lottery? Not tell ANYONE and stick it in the bank… After buying a beautiful car and designing my dream home, of course.