Where It's At is the first publication to follow on from Design Indaba magazine. Curated by Richard Hart - Durban designer, artist and co-founder of Disturbance design studio - it features articles, profiles, conversations and bespoke, fold-out posters, in a snapshot of contemporary South African design, and how it plays out in a global context.
Through Design Indaba magazine's last edition, "Design:Digest", guest edited by food designer Marije Vogelzang, we came to realise that voices like hers, indeed of all our Design Indaba alumni, are far more interesting than our own. This has inspired us to pass the creative role of curatorship onto them.
And so we say goodbye to Design Indaba magazine, but as we do so, we welcome in a new publication: a bespoke, limited edition, guest edited by a member of our extended design network.
Hart is the first to take the reins for this limited edition. Entitled Where It's At, Hart's guest-edited publication was launched at Design Indaba 2012.
Only a very limited edition of Where It's At was printed. It's a real keepsake, so order yours for just R200 on Design Indaba's Online Shop.
Where It's At is a phenomenal, totally innovative publication. It draws on the fabric of South African design – describing it, engaging with it, illustrating it and interrogating it.
A weighty, veritable manual to South African design, Where It's At features articles that include:
An overview of the South African creative community, including a directory of key players and an overview of prevailing trends
A series of profiles of emerging designers as nominated by established industry leaders
Conversations between leading South Africa creative who have taken their talents to the world stage
Opinions on Africa from international design commentators including Julie Lasky and Lynda Relph-Knight
Proposals from leading South African designers on creating a better Africa.
In addition to this compilation of intriguing reading material, Hart has also commissioned 28 South African artists and designers to create posters that are included within the pages of the publication. Each two-colour, gatefold poster adds a tangible, illustrative quality to the ideas and debates under discussion.
The publication's dust cover is the perfect final touch to this work of art. An intricate full-colour, folded design, it opens up to reveal a full map of Africa.
Where It's At is an important publication as it serves to take stock of where South African design is at today. Simultaneously, it forces us to ask where we are headed with it into our future. South Africa's creative resources should be our country's greatest export, and it is important to get a sense of where we are today in order to achieve this dream.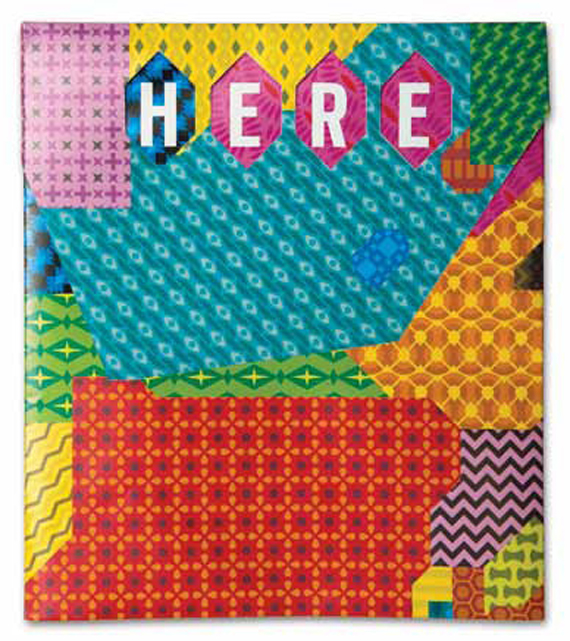 Following on from this inaugural limited edition, future Design Indaba publications could take on any number of forms: a DVD, a documentary, a coffee-table book, a poster collection, even an audio file. Format neutral, its fundamental goal is to embody innovative ways to bring thought leadership to you. No need to predefine that by prescribing shape or form.
These subsequent versions of Design Indaba's limited edition are still in the realm of dialogue. We are, as always, wide open to suggestion if you have any ideas you'd like to share.
Watch the Talk with Richard Hart