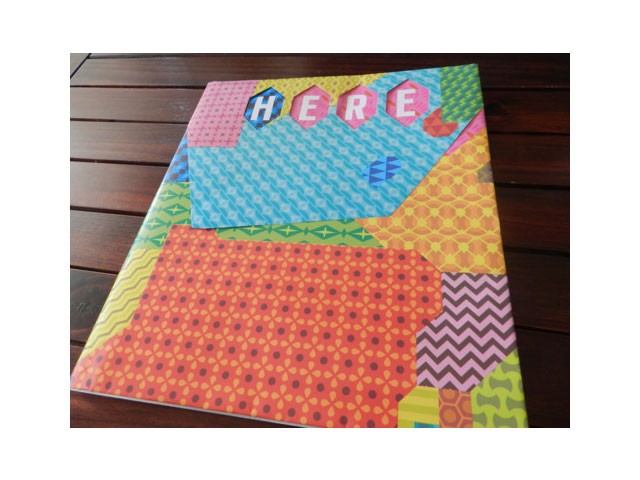 I was lucky enough to receive a copy of "Where It's At", the first installment of hopefully many more from Design Indaba. (This publication(s) has replaced the Design Indaba Magazine as we knew it.) It's difficult to explain exactly why it's been published (you can read all the details here), but I'll let the pictures show you why it's worth the R200 it will cost you (PS. There have only been 3 000 copies printed).
The name of the publication is "WHERE IT'S AT", which, ironically, you don't see at first when you look at the cover of the publication. You only see this when you lift up part of it (above) or unfold it complete.
But the smartly placed cut-outs show you the letters HERE when everything is folded closed properly.
But when you unfold this colorful (and intricate) wrapping around the book, you get a truly stunning and beautiful map of Africa. It just blew me away to think that all of this was around the book, and that I could fold it back and place it around the book again. A lot of thought must have gone into this…
All of this is curated and edited by Richard Hart. Cudo's, dude!
Watch the Talk with Richard Hart