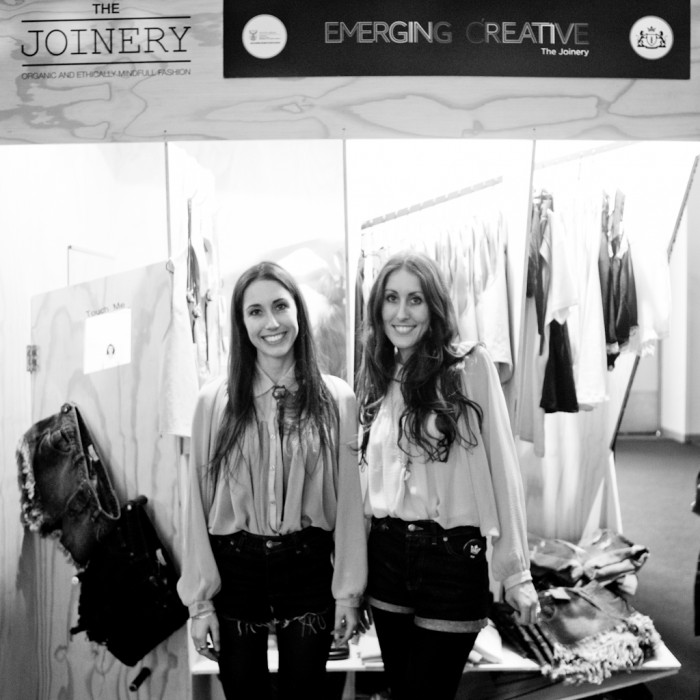 Design Indaba Emerging Creatives: The Joinery
One of the most exciting sections was decidedly the "Emerging Creatives", filled with recent graduates gathered to showcase their best work. ARTS THREAD highlights some of the most outstanding young designers.
Milkshed presented a moving story which, as founder Blaire Rieger says, is pretty simple: "We take reclaimed wood and transform it into extraordinary works of arts, and then we donate ALL the profits made." Besides her unbelievably generous and transformational approach to furniture design, the designs speak for itself through their practical beauty and ingenuity.
The Jasper Eales Original stand drew in the crowds with his adorable, quirky RAWBOTS made using reclaimed wood and upcycled materials. His eco-conscious products and furniture pieces stood out due to their simple functionality, clever adaptability and honest quality, which lie at the core of his brand.
More innovative and sustainable furniture design was presented by Nawaaz Saldulker whose creative, reclaimed "Chairman" (cross between a chair and an ottoman) was featured in Li Edelkoort's Totenism stand. His fresh designs are all about storytelling, which – according to him – all good design should include.
Design with a conscious was a resonating theme at the Expo. A very young fashion label, The Joinery, presented their organic, environmentally and ethically mindful range. Sisters Kim and Natalie Ellis strongly believe in fair trade and supporting local crafters, as well as using sustainable fabrics in creating their beautiful casual clothing.
Ondier (translated as "weird creature" from Afrikaans) is the latest project by Simone le Roux, (AKA Mona Pants). After graduating as a graphic designer, Simone decided to explore the medium of soft sculpture to illustrate her intriguing character designs.
The hand-painted porcelain works with a modern twist by Farah Hernandez captivated everyone's attention. Farah sees herself as a visual artist, using the medium of porcelain as a canvas for her spontaneous doodles, which become usable art.
Another talented young graphic designer, illustrator and artist who goes by the alias Skullboy, showcased his "You & Me" project, centered around the question of how "I lost my virginity". He left papers with the question in public toilets around Cape Town and illustrated 100 of his chosen answers. The result – a catalogue book filled with illustrations which are as provoking as they are entertaining.
Inspired by a tribal, African influences, Katherine-Mary Pichulik creates contemporary jewellery pieces that make a bold statement using neutrals with brights with braids, yarn wrapping and accents of metallic detailing.