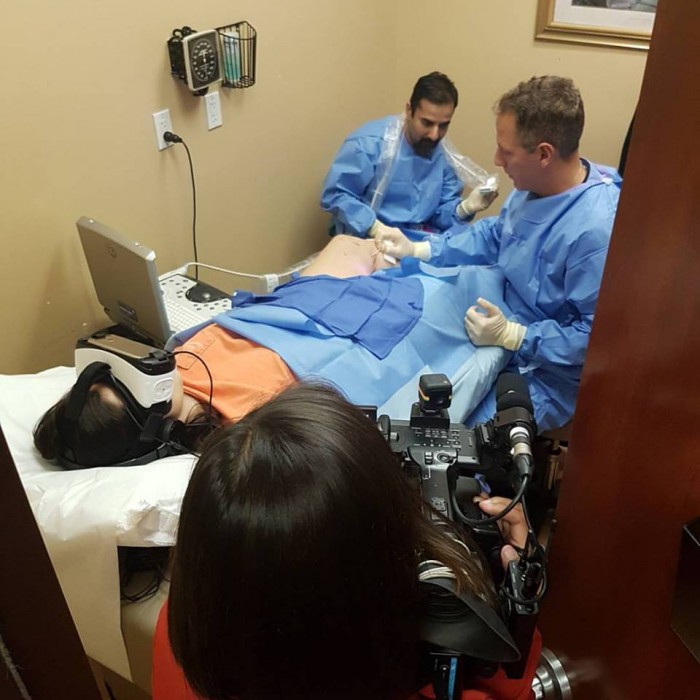 Oncomfort finds an innovative way to help cancer patients self-manage stress, anxiety and pain through evidence-based psychological interventions in Virtual Reality
Every year the number of people diagnosed with cancer around the globe rises. With this the need for innovative, self-management tools is also on the increase. Texas-based company, Oncomfort agrees with this sentiment and – has to this end – developed a virtual reality app that assists cancer patients with the necessary education and resources that help them live better during their medical journey.
Oncomfort specifically helps patients manage their anxiety before, during and after their respective chemotherapy treatments. Unfortunately, family, personal and lifestyle stress and sadly pain are often part of a cancer patient's medical journey as well as an almost never-ending menu of invasive treatments. In the healthcare industry, the response to these stressful indicators is often medication. For a person enduring copious procedures and regular treatments, the last thing they want is more medication. That's where Oncomfort's forward-thinking solution breaks ground: An effective, simple-in-form, non-pharmacological tool that acts as a plug-and-play, multi-lingual instrument that is available 24/7 – wherever and whenever the patient requires it.
Numerous studies and clinical practice has consistently demonstrated the significant positive role of stress management in cancer patient outcomes. Stress, particularly when experienced as a result of illness, has a remarkable negative impact on a patients' emotional quality of life. This is mainly due to associated with pain and prolonged recovery time.
Likewise anxiety also has tremendous negative physiological impacts on patient well-being – it can weaken the body's immune system and modify hormone levels. In the long-term, the human biology can also weaken – leaving a patient prone to other psychological challenges.
What makes Oncomforts unique?
The Oncomforts suite of products are fully immersive – a complete visual and auditive immersion by way of a 360-degree view and 3-D audio. It can be adapted to various clinical scenarios; and can be used from the diagnosis stage all the way through to long-term survivorship or, end of patient life. It is a powerful tool that boasts a 65% anxiety reduction in just 18 minutes (based on its pilot data).
Healthcare professionals that are actively seeking non-pharma alternatives for patient stress and anxiety management can successfully and easily integrate the Oncomfort suite of solutions for better, manageable clinical care.
It connects psychological interventions and mindfulness based stress reduction with cutting-edge virtual reality tech to improve patient care and satisfaction over the short-, medium- or long-term. It can be used in any stressful situation, during invasive procedure, during chemotherapy, before MRI or radiotherapy, or during a short procedure.
Some of the benefits to the patients include:
Time distortion: positive modification of time perception

Natural relaxation, non-pharmacologically induced

Higher patient satisfaction with treatment

Modified perception of painful stimuli and anxiety-triggering environment
Oncomforts is a tech company to watch – their commendable virtual reality app takes the stress and anxiety away from patients who are inundated with the overwhelming feeling of their illness so they feel more comfortable and calmer during acute moments in their medical journey.