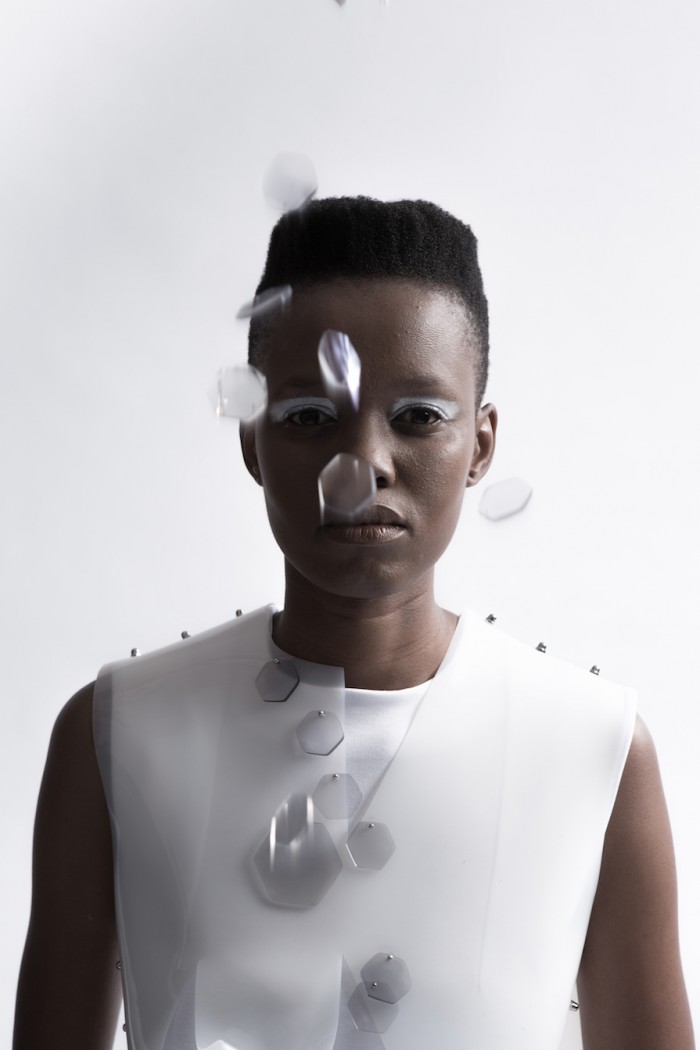 Shaline Naicker does not just refer to herself as a fashion designer. For good reason. The 21-year-old is merging fashion and technology to create progressive garments that are shaking up the rather vapid local design scene.
In her designs she incorporates photochromic lens technology, ordinarily used by optical companies to manufacture spectacle lens. The lens, which holds an ultraviolet light when exposed to UV rays, inspired Naicker with its colour-changing abilities.
"The concept of introducing this technology into fashion is relatively new. This colour-changing ability inspired me to incorporate the technology with that of fashion design," she says. "The discipline of the photochromatic lens is combined with that of interactive design to create a conceptual, fashion capsule collection."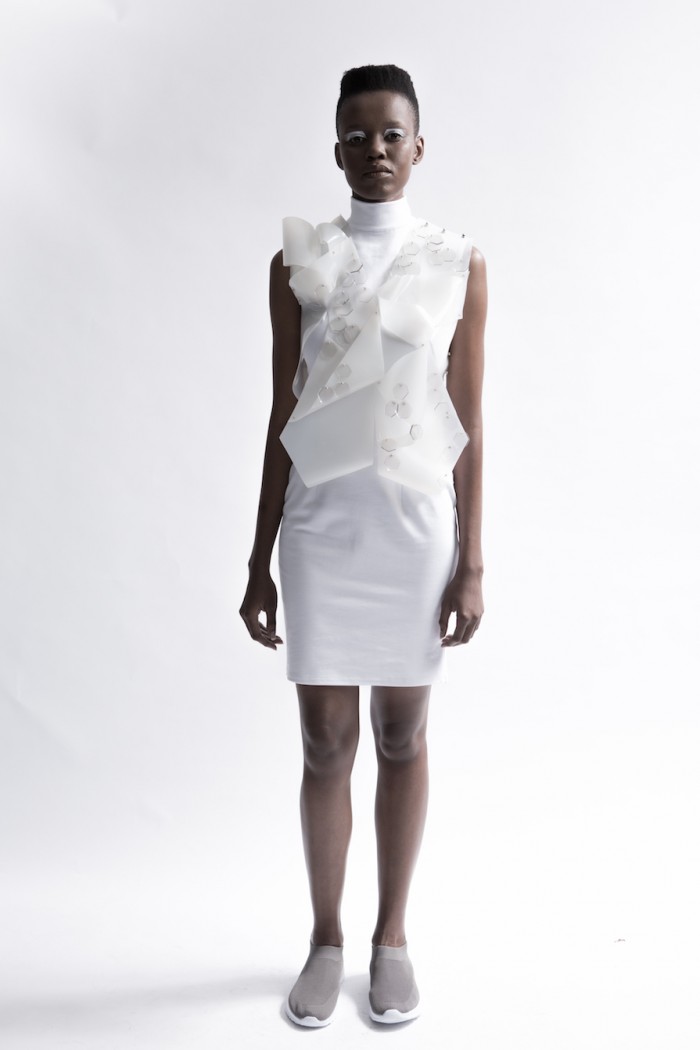 Most of Naicker's designs come in the form of a white Ponte knit fabric and transparent silicone sheeting, which are then juxtaposed with the photochromatic (Meaning a change in color with exposure to light) lenses. These lenses allowed her to create a colour-changing collection of interactive garments.
Speaking to Naicker over email she revealed that she first became interested in the merging of fashion and technology whilst studying Fashion Design at the Durban University of Technology (DUT). "Technological advances are making innovations possible through which design concepts can now interact with the wearer," she explains.
Adding: "As a result, I was inspired to apply photochromatic lens technology (to my garment designs) to bring about something innovative to the design field, and to grow as an emerging fashion designer."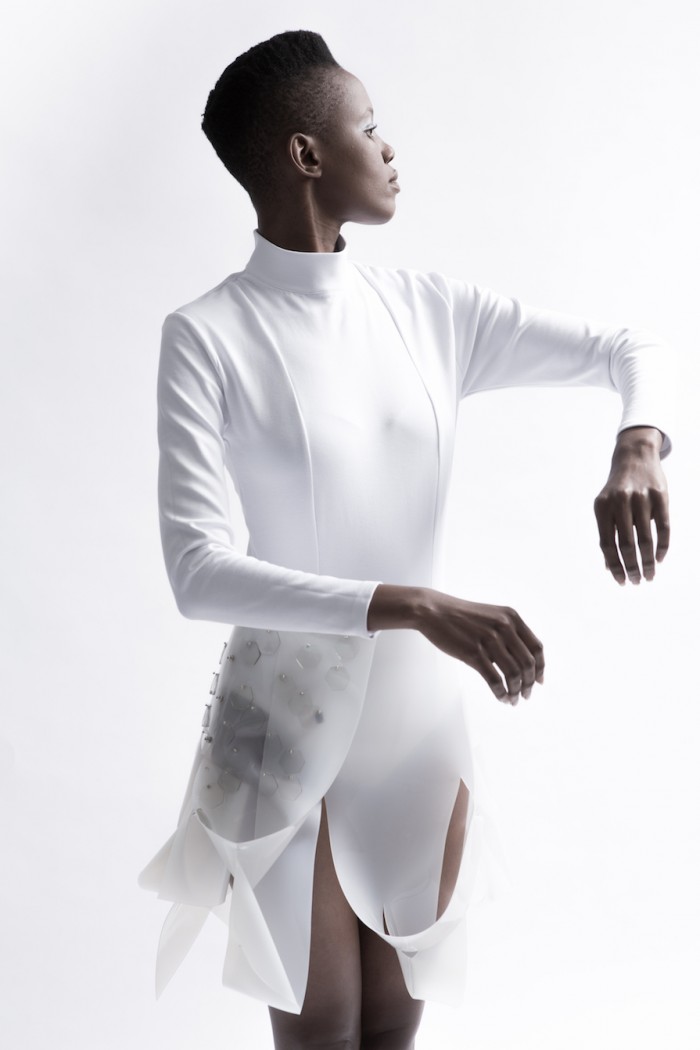 But all of this is nothing new and this is something Naicker acknowledges. Many big-name designers and brands have been doing this for years. "Fashion designers all over the world are inspired by technology and have already incorporated technology into their creations for either a functional purpose or for an experiment in art," says Naicker.
Former Design Indaba speaker Grace Jun's work is heavily influenced by technology yet her design path differs from that of Naicker's. Jun is known for using technology to make fashionable items for people with disabilities.
One of her most popular designs is a garment she created for women who have undergone surgical mastectomies. For this, she included electrical components in the jacket sleeves that connect through the sides to a chip hidden in the back.
This chip records data that can easily be accessed by doctors or physical therapists. The rest of Jun's garments are able to do this because of an embedded circuit system. During her Design Indaba talk, Jun spoke about why it's important to design with inclusivity in mind.
Machina is another brand experimenting with technology embedded in the clothes we wear. The company produces garments that extend the functionality of the human body through sensors that are controlled via a series of apps.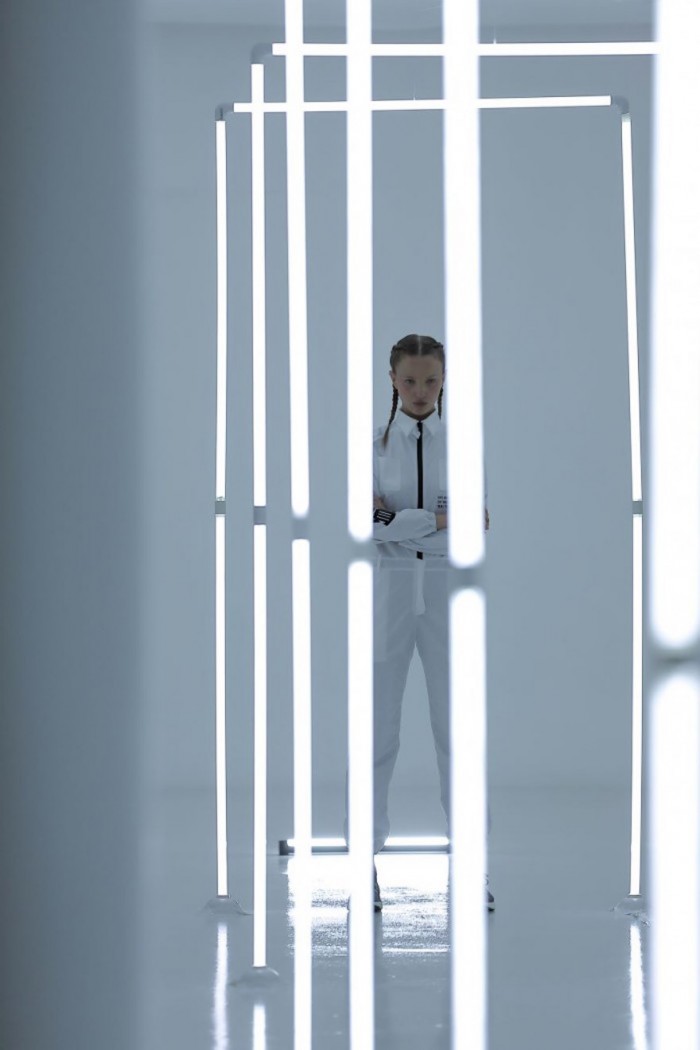 The brand is run by Linda Franco and Antonio Perdigón, a couple from Mexico that looks at how your clothes can keep you safe. One of their jackets has a safety feature that allows you to alert five contacts when you are in danger just by holding onto a sensor for about five seconds.
"You can select up to five contacts and write a special message. Then when you hold the sensor for more than five seconds, it sends a message to your contacts. You don't need to have wifi or credit on the phone," says Perdigón during an interview with Design Indaba.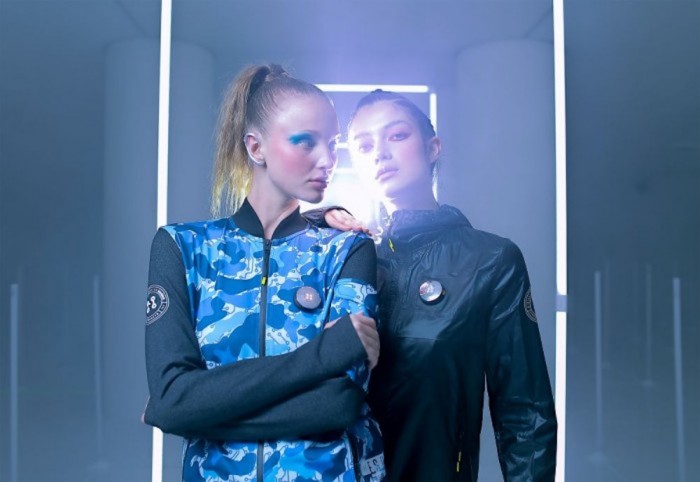 A number of brands have made strides within the wearable fashion space, and this is something Naicker aspires to as well with her label, Sha.Line.
"The fashion and technology industry has evolved to a point where we can create almost anything we imagine. I am of the opinion that as we move into the future the wearable industry will take over based on how technology is constantly evolving and improving," she says.
She revealed that she is currently working on building her brand and her status as a fashion designer in South Africa, particularly as one who is not afraid to question the norms. Design Indaba first came across Naicker's work when she applied to be part of the Emerging Creatives programme.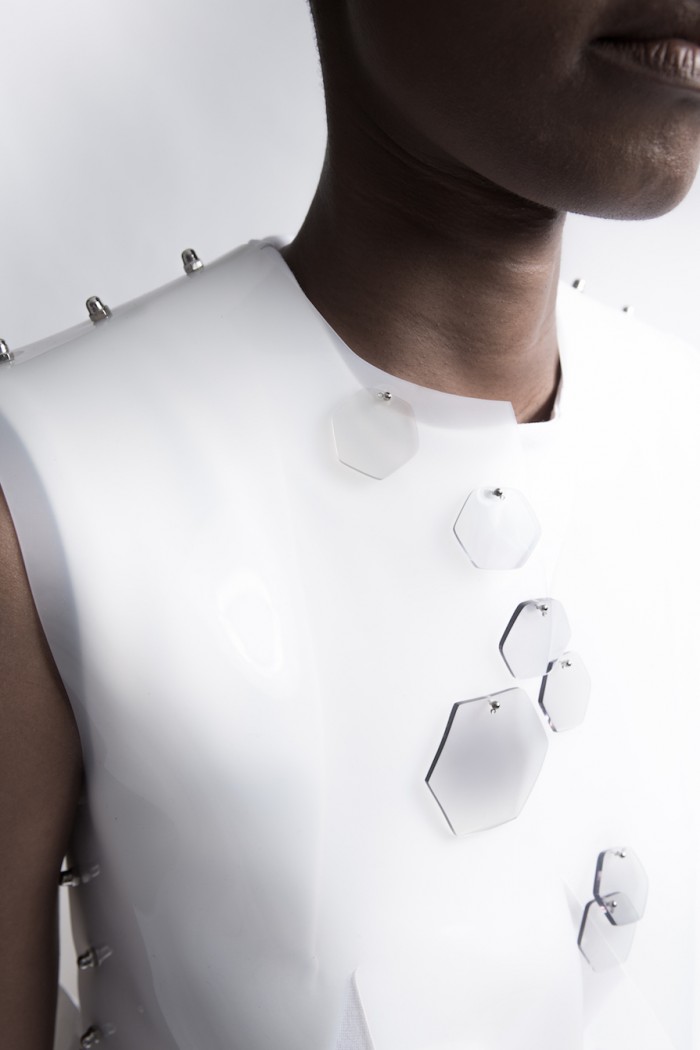 This past February Naicker exhibited her designs alongside 50 other up and coming South African creatives, artist, architects and designers. She describes her Design Indaba experience as a great opportunity of meeting other creatives like her.
"I learnt many new things from the experience and got to be inspired by the other Emerging Creatives in the space. This opportunity also helped me to improve my social skills," says Naicker.
If you are interested in showcasing your portfolio or know anyone whom you think deserves a place, please apply here: APPLY NOW!
Read more:
Bright Dimba's products put a spotlight on traditional craft
Primrose Chimhanda on nature as inspiration for her textile designs
Watch the Talk with Grace Jun
Talks
• Duration: 00:10:17
•
28 Jul 17