A 144-page hardcover, clothbound book version of a music album has been nominated for a 2023 Grammy Award for Best Boxed or Special Limited Edition Package. The book form of the album BOOK features a collection of images by street photographer Brian Karlsson, and selected lyrics typed up and illustrated by New York-based graphic designer and illustrator Paul Sahre.
Sahre is known for his work in the fields of book design, packaging design and identity design. The two-time Design Indaba Conference speaker has worked with a wide range of clients, including The New York Times, Penguin publishers and The Museum of Modern Art (MoMA), and his work has been recognised with numerous awards and honours.
Sahre painstakingly typed up the album's lyrics using a 1970s IBM Selectric typewriter he purchased on eBay. He also created lyrical illustrations using the typewriter. 'My fingers are still sore,' the long-time collaborator of the band said about the labour of love. Using ten typeballs that enabled him to switch up the typography on the typewriter, Sahre punched in the lyrics on sheets of 12x12 paper, which is the same size as an LP.
They Might Be Giants is a critically acclaimed American alternative rock band known for its unique genre-defying sound, humorous lyrics and ability to tackle topics of science, history and literature in a captivating way. BOOK, the band's the 23rd studio album, was released in November 2021 as a digital download, a CD, a vinyl record, a cassette tape, an 8-track tape, and a hardcover book plus CD.
The ceremony for the 65th annual Grammy Awards, presented by the Recording Academy of the United States to recognise outstanding achievements in the music industry, will take place on Sunday 5 February in Los Angeles.
BOOK can be purchased online at https://inda.ba/3WPAeyK.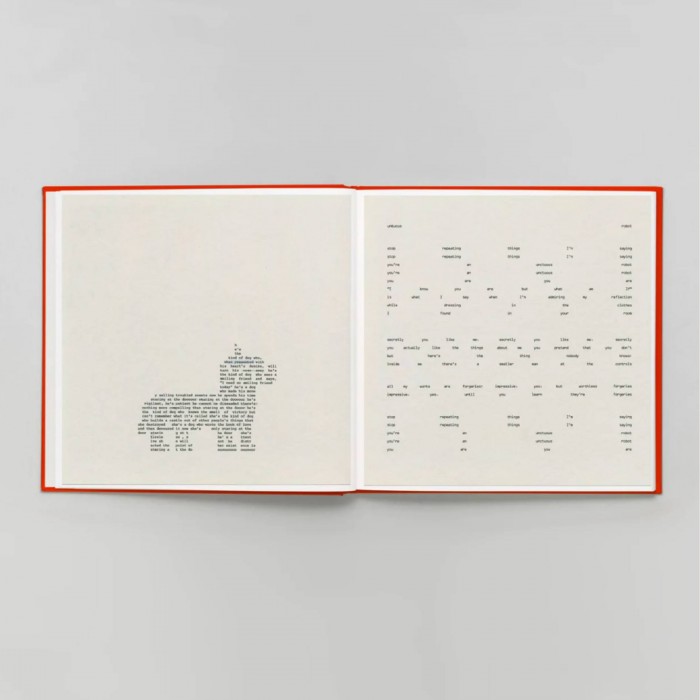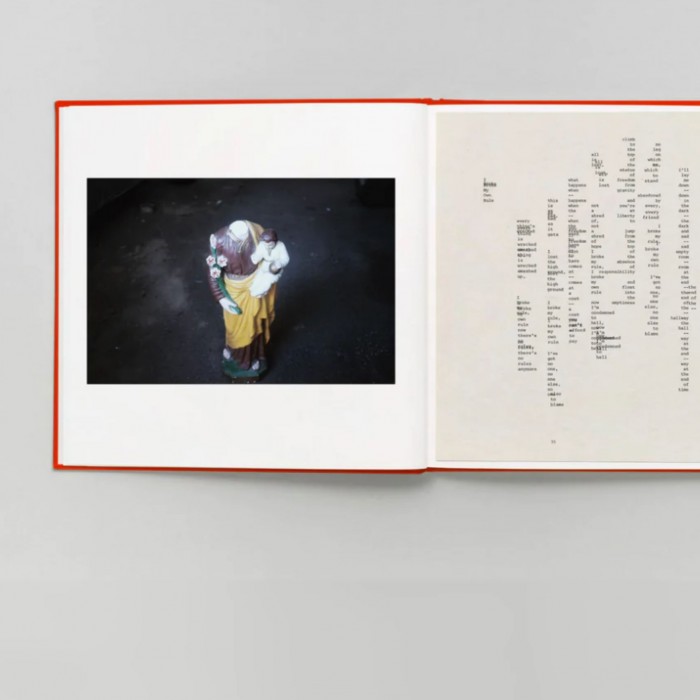 Read more.
Paul Sahre on designing what you want
Lookbook: Paul Sahre on the making of 'Tesla'
Photographs: They Might Be Giants.