Design Indaba alum Brian Eno is a British musician, composer, record producer and visual artist best known for his contributions to ambient music and work in rock, pop and electronica. He has also produced an impressive body of work in multimedia, including installations and videos, etchings, lenticular printing and sound works.
Eno also makes kaleidoscopic light boxes that employ self-generated 'colourscapes' using interwoven LED lights. Expanding on this, he teamed up with London's Paul Stolper Gallery to produce a turntable with a contemporary spin.
The acrylic turntable combines Eno's artistic and musical prowess to create a powerful and visually appealing encounter. Consisting of a frosted platter and a low-noise motor, its programmable LED lights move through different hues and colour combinations designed by Eno himself to add a psychedelic element to the music-listening experience.
The turntable won this year's Best Domestic [British] Design prize in the Wallpaper* Design Awards, held annually to recognise and celebrate the most innovative and inspiring design projects from around the world. A panel of experts that included actress Julianne Moore, photographers Inez & Vinoodh, interior designer Pamela Shamshiri, 2022 Designer of the Year winner Objects of Common Interest (Eleni Petaloti and Leonidas Trampoukis) and musician Nils Frahm, selected the 2023 winners.
The winners of the other categories included India Mahdavi for Designer of the Year, 'Desert Palisades' by Woods + Dangaran for Best Private House, 'Chapel of Sound' by Open Architecture for Best Public Building, two perfumes by James Turrell for Best Grooming Product, and Tigín Tiny Homes by Common Knowledge for Life-Enhancer of the Year.
To find out more about the winners visit https://inda.ba/3kkhx8X.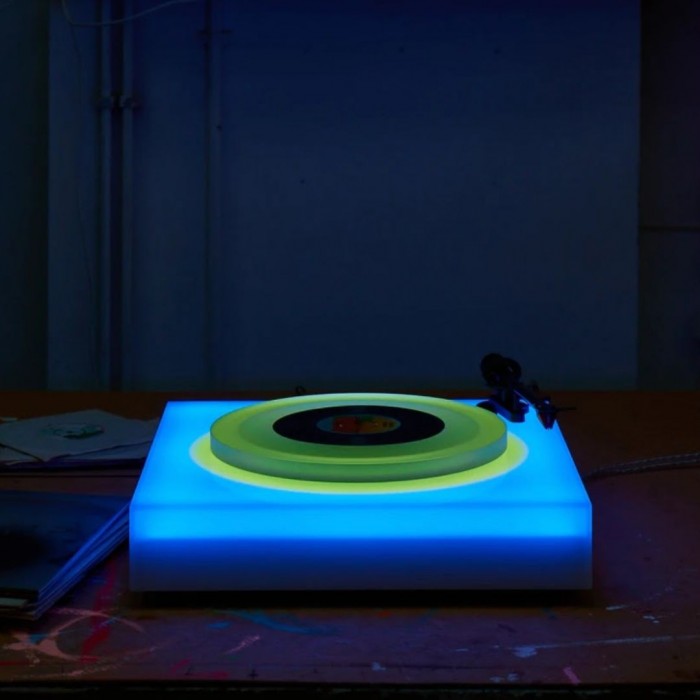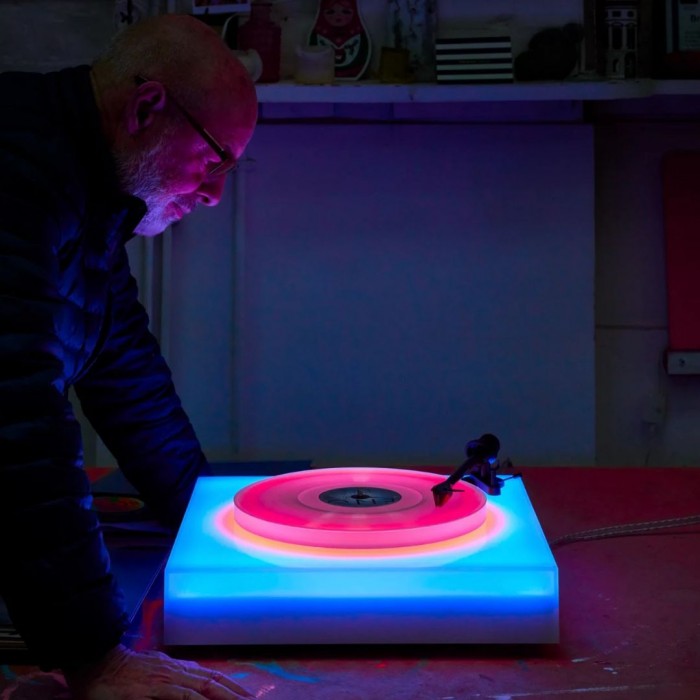 Read more
Brian Eno on the purpose of art
Photographs: Wallpaper*, Brian Eno and Paul Stopler.