For the past two years, Dutch artistic duo Lonneke Gordijn and Ralph Nauta, aka Studio DRIFT, have been working on their drone software to create life-size renderings of complete buildings.
Since 2007, the former Design Indaba Conference speakers have created experiential sculptures, installations and performances using lights, drones and other forms of technology. Focusing more recently on the use of drones in their installations, Studio DRIFT employed their team of 64 multidisciplinary specialists, including those from partners Drone Stories and Nova Sky Stories, to develop sophisticated software capable of producing a series of aerial sculptures, installations and performances for public spaces.
One of their recent drone projects involves using drone technology to imagine what famous landmarks would look like if they were finally finished or restored to their former glory. Two of the iconic buildings reimagined by DRIFT are the Colosseum in Rome and Gaudí's Sagrada Familia church in Barcelona. Using drone technology, the artists simulated the fully built towers of the Sagrada Familia, according to the 1884 plans of architect Antoni Gaudí, and restored the Colosseum to a full circle, as it would have appeared before it was partially ruined.
The horrifying April 2019 fire at Notre-Dame Cathedral in Paris partly inspired the project. "When Notre Dame burned, we started to think of rebuilding it with light," Nauta told Artnet News, and this led to the idea "to show the world how old architectural masterpieces might have looked in the past".
This is not the first large-scale public installation from the Dutch collective to involve the use of drones. In 2017 Studio DRIFT created an immersive aerial installation that simulated a flock of starlings with an autonomously flying swarm of hundreds of drones. And earlier this year, "Breaking Waves", a spectacular light performance from hundreds of illuminated drones, lit up the Elbphilharmonie concert hall in Hamburg for its fifth anniversary.
While DRIFT's latest project initially focused on bringing ancient buildings to life, it has also inspired the use of the technology for the future of architecture. The drone tech could assist architects and other creatives in fine-tuning concepts for planned buildings by providing them with renderings of what their structures might look like, bringing them to life in a mesmerising yet sustainable way.
Architects and artists can visit the Studio DRIFT website to find out more about bringing their ideas to life at https://inda.ba/33Xu2zH.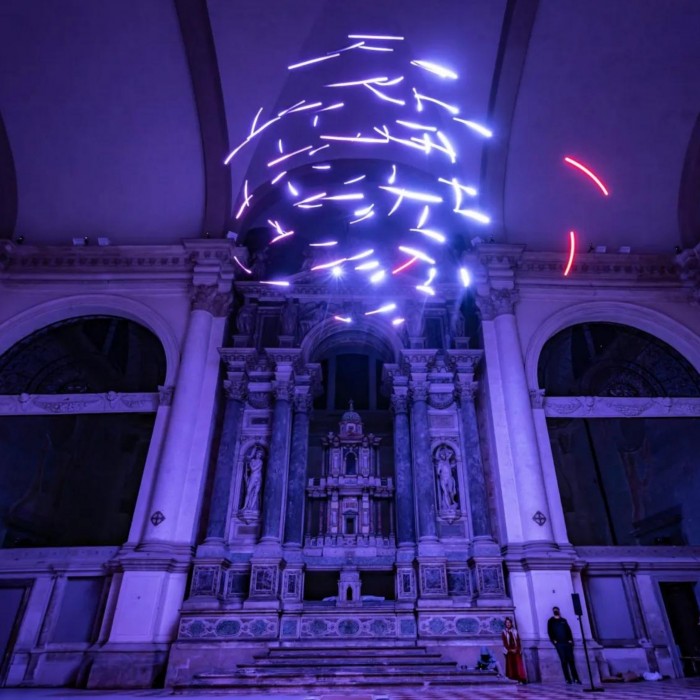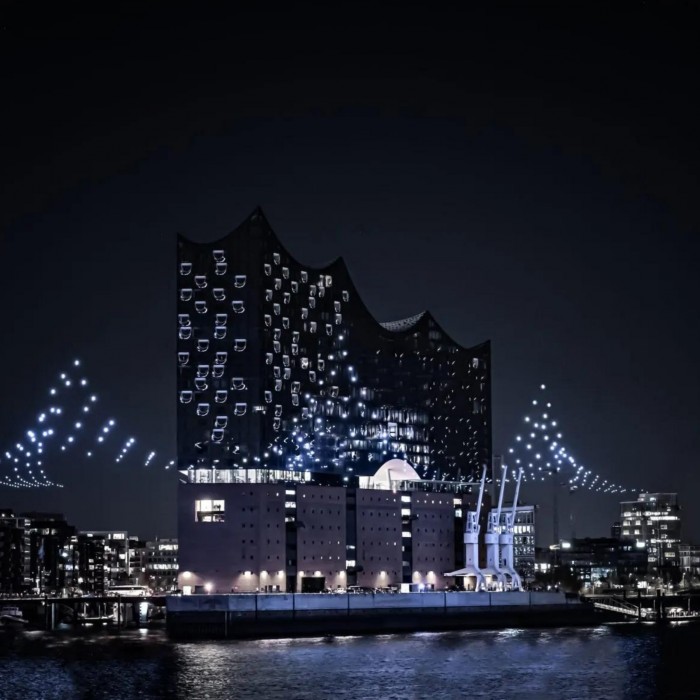 Read more
Highlights from Day 2 of Design Indaba 2020
Credits: Studio DRIFT