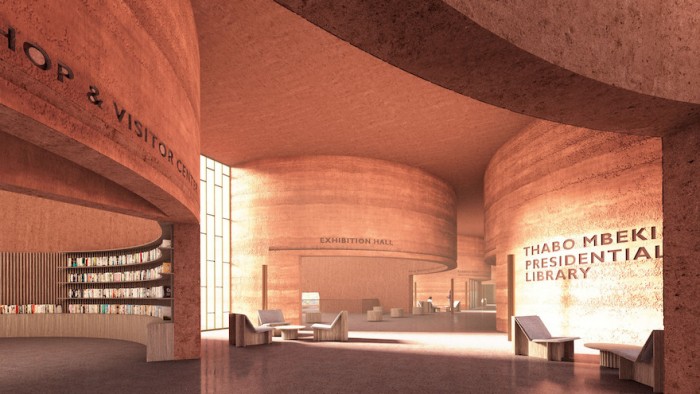 Award-winning Ghanaian-British architect Sir David Adjaye OBE, founder and principal of Adjaye Associates, has spoken on more than one occasion at the Design Indaba Conference over the years. His intercontinental projects are underpinned by a community-driven and transformational philosophy, resulting in buildings that enrich our daily lived experiences.
Adjaye's recently unveiled plans for the new 5400 m2 Thabo Mbeki Presidential Library reveal a space created for excellence, discourse, research and cultural exchange. Located in the city of Johannesburg, the series of buildings is intended to provide infrastructure for the preservation and distribution of African history and knowledge.
"The Thabo Mbeki Centre presents an opportunity to realise the dream of former President Thabo Mbeki to advance and empower an African Renaissance. The architecture of the library taps into the collective memory of the continent through the establishment of a new historical centre for African consciousness in which knowledge, education and sustenance are nurtured in the representation and intelligence of the continent," says Adjaye.
Comprising a museum, temporary exhibition space and digital experience, the library complex will also include a research centre, seminar rooms, auditorium and reading room in line with its intention as a space of learning. The more social spaces will include a shop and café. Additionally it will house a women's empowerment centre, as well as archive and special collections spaces to store key documents and artefacts from prominent historical African figures.
Conceptually, the building makes visible ancient and contemporary African history. Represented through design as a metaphor for knowledge-based nourishment, the structure of the building complex references a granary – and makes manifest the concepts of storage, sustenance, planting and harvesting.
According to Mbeki: "My vision for the new Presidential library aims to encompass both an African past and an African future. It will be a place where Africans uncover their own history and identity. A place where we are empowered to script a brighter and more prosperous future. Through this wonderful collaboration with Sir David Adjaye and his team, I believe this building will become the epicentre for an African Renaissance – a place of pride, celebration and future-forward thinking in which a strong sense of the African identity is empowered for further leadership in service to humanity."
The centre looks to sustainable principles as well as African history in its design and construction. A combination of locally sourced materials - compressed mud, terrazzo flooring from local stone, and timber cladding - collectively reduces the carbon footprint of the design. Solar harvesting via photovoltaic panels makes the most of Johannesburg's sunny climate and geothermal heating and thickened walls harness the sun's energy during the day to warm the building after dark.
The concept for the building was unveiled in November 2020 but, as of early May 2021, the construction timeline is still to be announced. View the fly-through animation of the library to better understand why Adjaye has won the RIBA Gold Medal for 2021.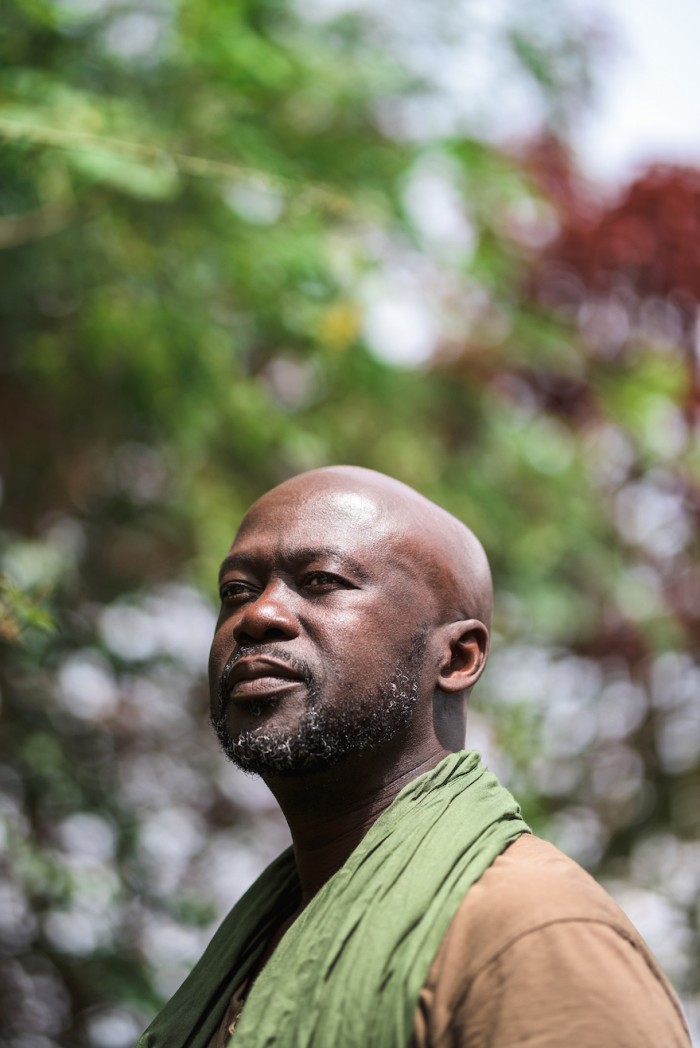 HERE'S MORE: Listen to the architect speak in person and look through our round-up of his previous projects.
Watch Adjaye talk on evolving typologies in architecture.
Adjaye's Edo Museum of West African Art
First-ever Ghana pavilion at Venice Biennale.
Adjaye designs Ghana's National Cathedral.
Holocaust Memorial in London.
Africa could be the leapfrog continent.
Credits: Adjaye Associates, Chris Schwagga (portrait)