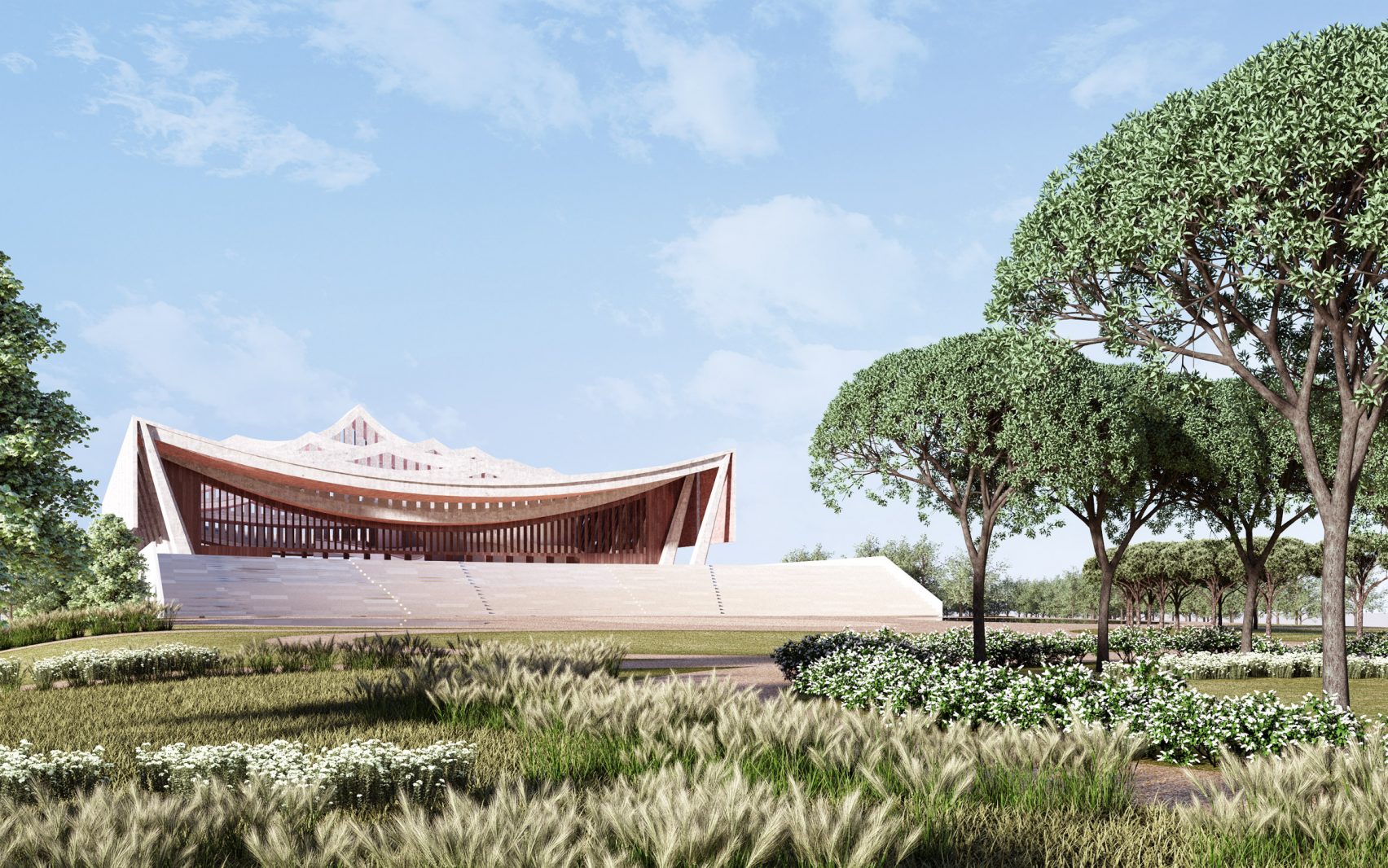 This March marks Ghana's 61st anniversary of independence and in honour of the momentous occasion, world-renowned British-Ghanaian architect David Adjaye of Adjaye Associates was approached to design a new National Cathedral for the country. To be built in the city of Accra, the project marks Adjaye Associates' first major project in the capital.
Recently unveiled by Ghanaian President Nana Addo Dankwa Akufo-Addo as part of a ceremony celebrating the country's 61st year of independence, the design of the cathedral is said to be inspired by the concepts of unity, harmony, and spirituality. The new structure will occupy 14 acres of garden near the Osu Cemetery in Accra.
Described as 'a gathering place for people of all faiths', the new design includes a series of chapels, a baptistery, auditorium, music school, art gallery, shop, and Bible museum.
An ascending series of pitched roofs and monumental staircases on the Northeastern and Southwestern ends complete the space, while the project will also see the construction of a new ceremonial route that will link the structure to other landmarks nearby – including Accra's State House and Independence Square.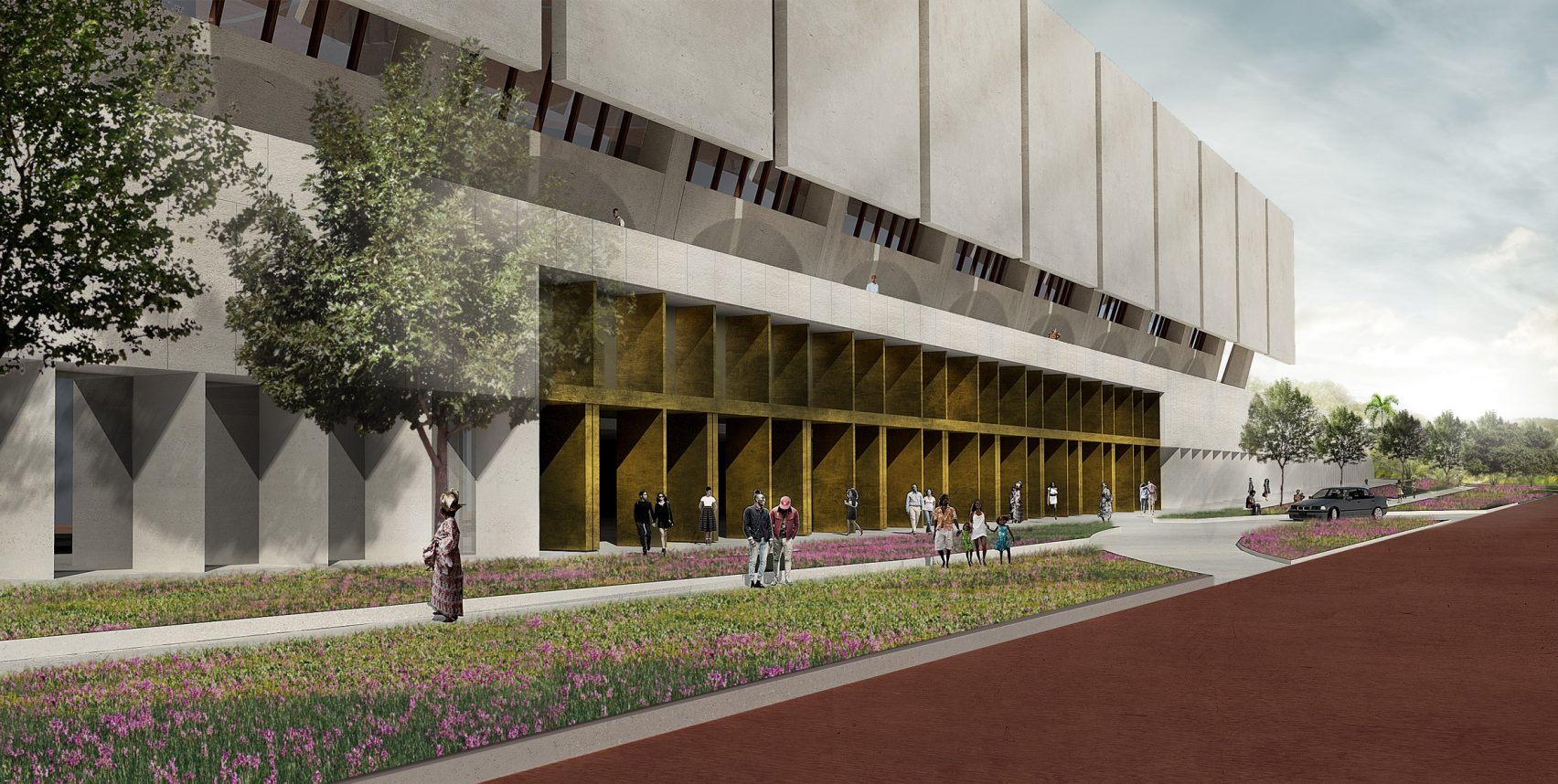 "It is an immense honour to be granted the opportunity to contribute something of this scale and import to my home country," Adjaye tells Dezeen. "I have sought to craft a building that not only understands its landscape, but one that will be unique to Accra and the Ghanaian nation."
Having already completed a number of projects on the continent, Adjaye Associates plan to open an office in Accra to cater to its growing African clientele.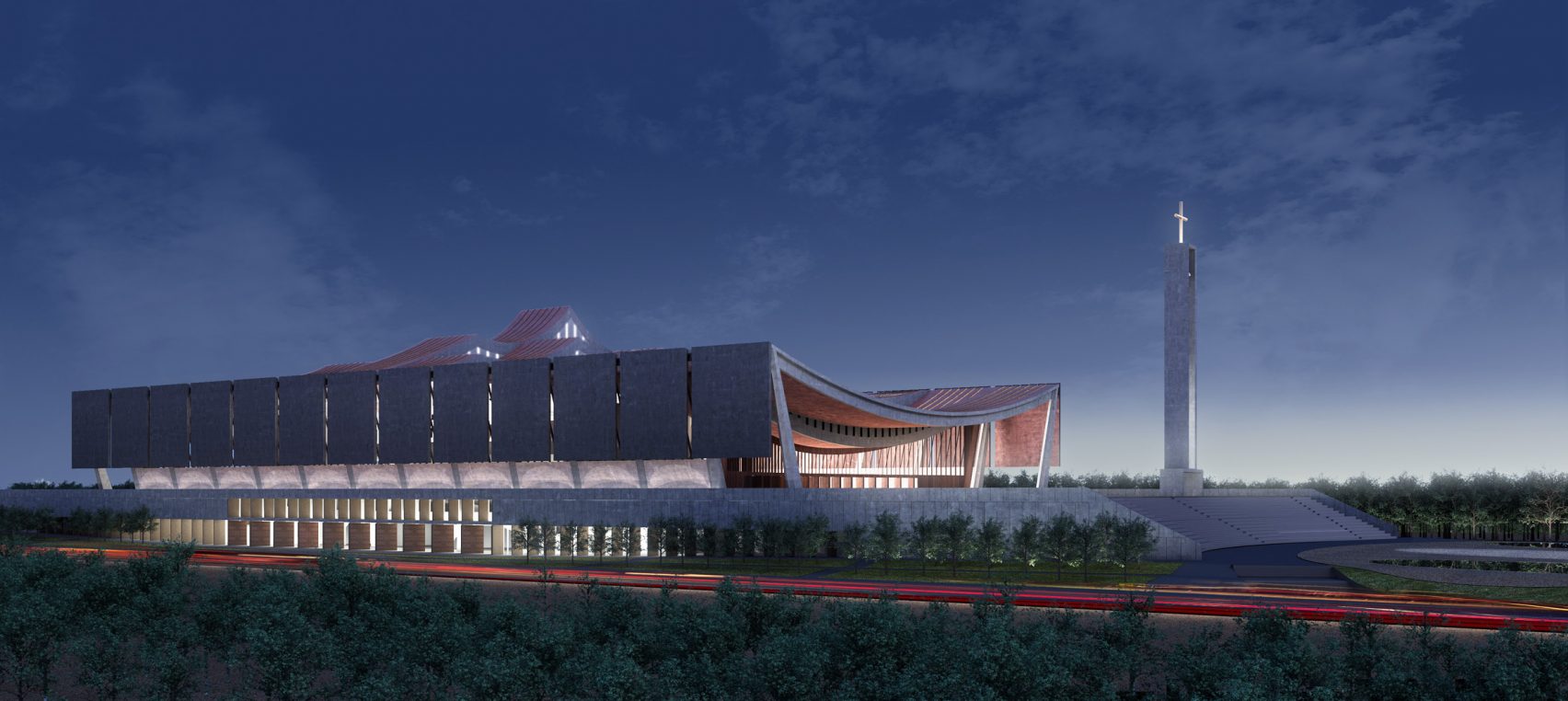 Watch the Talk with David Adjaye
Talks
• Duration: 00:43:07
•
9 May 19