In the fight against breast cancer, early detection is key. When discovered early, the five-year survival rate is near 98 per cent. Inspired by his own mother's battle with the disease, 18-year old Mexican student Julian Rios Cantu has developed a tool that can actually aid in this endeavour. Termed an 'auto-exploration' bra, it recently earned its creator the top prize at the international Global Student Entrepreneur Awards.
In Mexico, getting a mammogram is often a difficult and lengthy experience, with the Organisation for Economic Co-operation and Development estimating only 9.5 mammography machines per million people. Roused by the experience of his mother's illness, which ultimately led to a double mastectomy, Rios Cantu set out to develop a solution that could save others from a similar fate.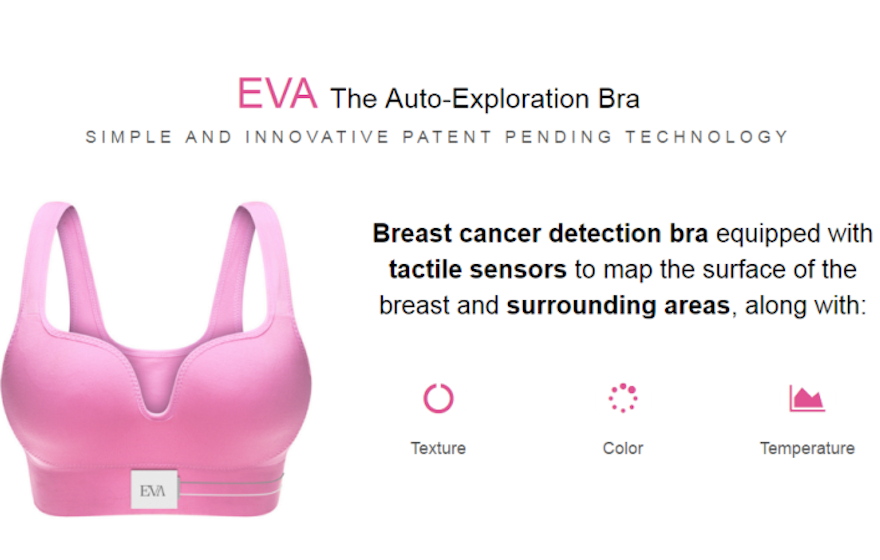 Created primarily for women with genetic predisposition to cancer, the bra – which Rios Cantu has named 'Eva' – presents a method for detection that eliminates the uncertainty of self-examination, as well as the aggression and pain of mammograms. Equipped with 200 biosensors, 'Eva' is able to map the surface of the breast while at the same time monitor changes in temperature, shape and weight. Any increase in these characteristics typically indicates the presence of cancer cells.
In order to further limit the invasiveness of the product, it only needs to be worn for one hour, once a week. The information it detects is then sent to a computer or smartphone app via Bluetooth, where it is processed by a neural network and recommends whether the wearer should seek professional attention.
A previous winner of the first edition of the Everis Mexico Award for Entrepreneurs, Rios Cantu's success saw him walk away with one million pesos. The recent win at the Global Student Entrepreneur Awards means he and his company, Higia Technologies have the funds to turn the 'Eva' prototype into a marketable product.