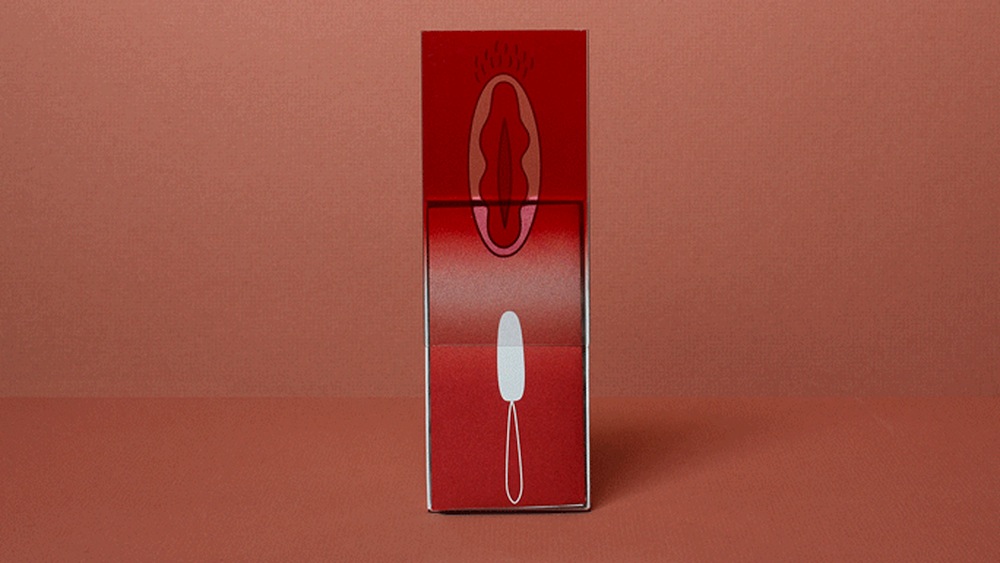 Most of us – even those who don't menstruate – are familiar with the advertising and packaging history of feminine hygiene products. Although they are specifically designed for use in a woman's vagina, the flowers, bright colours, and flowing abstract lines visible on most packaging give little indication of its actual use. American start-up Thinx is challenging this norm.
Founded in 2010, Thinx first became famous for its period-proof underwear and an ad campaign that was nearly banned from New York City subways for its use of the word 'period'. The company's latest effort sees them moving into the production of organic tampons, the unique packaging of which aims to 'disrupt' periods and undermine an unspoken gag rule, which keeps many girls and women silent and ashamed with regard to their naturally occurring bodily functions.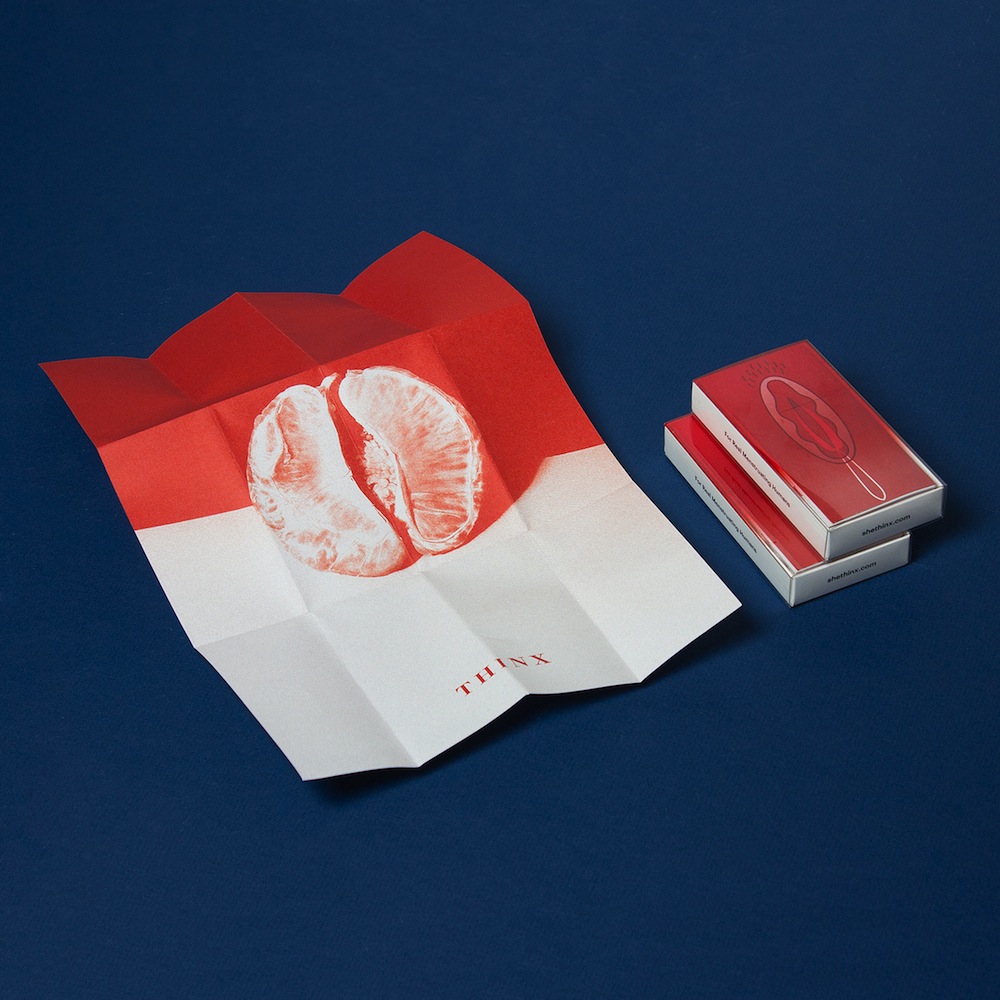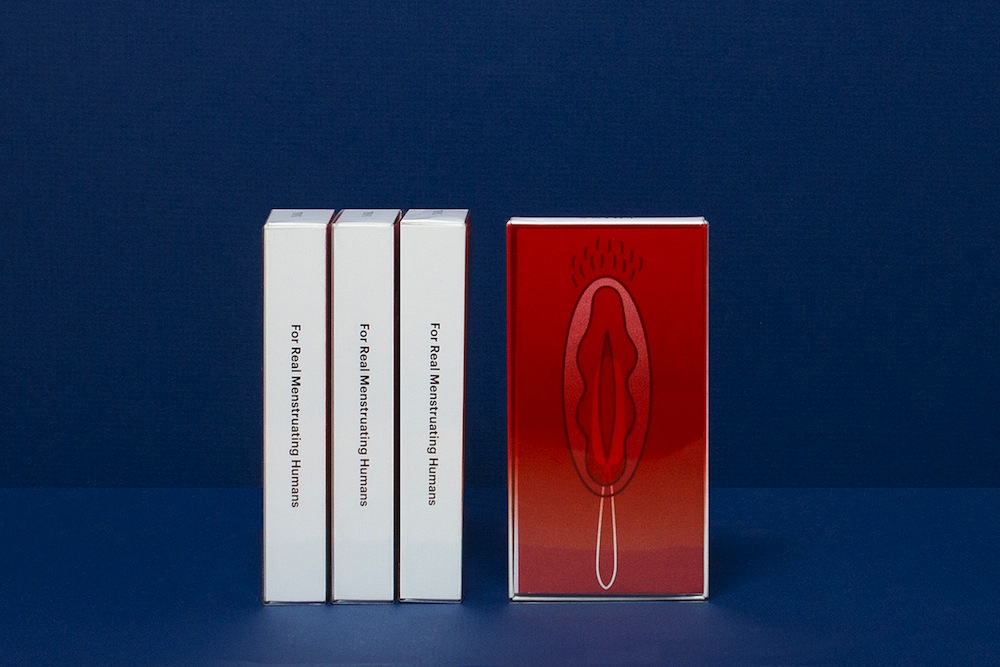 In the new design, an image of a white tampon sits directly behind a slightly abstracted rendering of a vagina on a translucent cover. As the user slides the packaging open to take out a tampon, it creates the visual motion of removing a tampon from a vagina. Deliberately utilising the colour red, the side of the box reads "For Real Menstruating Humans."
"The more we, as women, can face ourselves and our body parts (like our vaginas) and take pride of the amazing things our vaginas can do (like create life, feel pleasure, have babies, excrete things our bodies don't need), the more empowered we will be overall," says Miki Agrawal, Thinx's co-founder and CEO.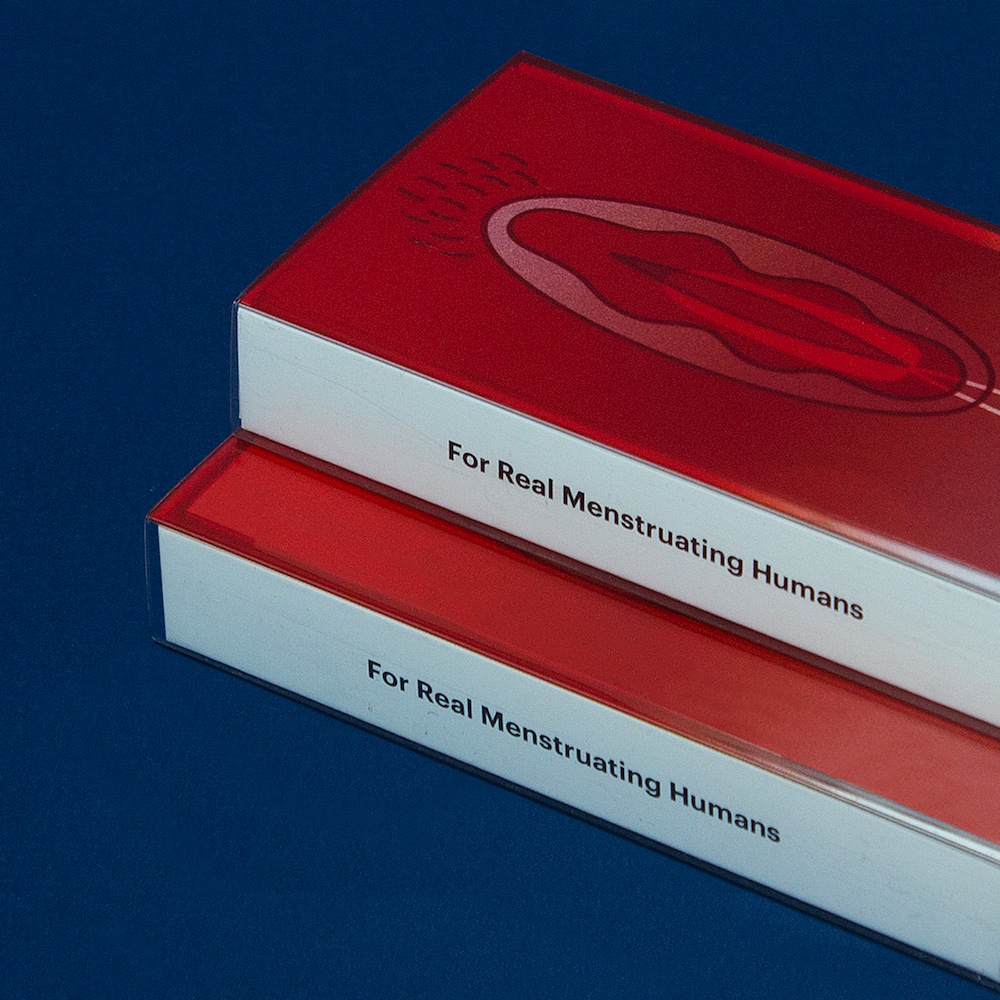 Sold without an applicator to be more sustainable for the environment, Thinx will also be launching a reusable tampon applicator made from medical-grade silicone in June for women who prefer it. The company has also developed the 'Tushy' bidet attachment, which tackles toilet-paper waste while helping to alleviate the risk of urinary tract infections.