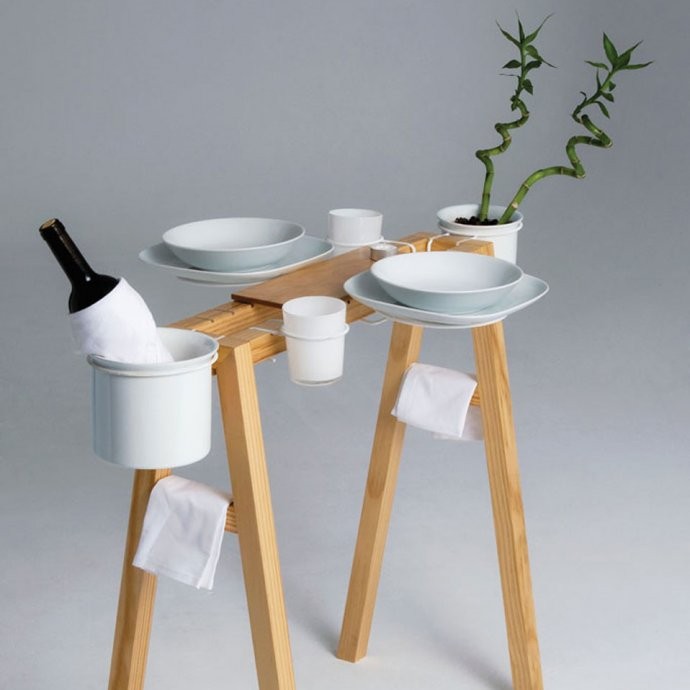 Spanish designer Daniel Gantes, who introduces himself as "The Colour Blind Designer" on his website, has created a rather versatile piece of furniture.
Gantes's "La cool vie boheme" is a less-is-more kind of design that holds everything one needs for a simple dinner for two – two plates, two glasses, a wine bottle and even a vase. The designer explains that this is the ideal "romantic table for young couples with minimum wage".
The table comprises a foldable pine wood stand.