Known for drawing on the transience of the natural world for inspiration, Jan Ernst's Seed Pod Vessels are taking the multidisciplinary creative in a whimsical yet philosophical direction.
Each handmade stoneware piece has a vulnerable quality that speaks to how the organic world is both realised and ravaged by time. This duality is at the heart of much of Jan Ernst's work. "Nothing exists only as one thing," he explains. "Seeds being crushed on a sidewalk can produce a tree and there is beauty in knowing that something so fragile can be so robust."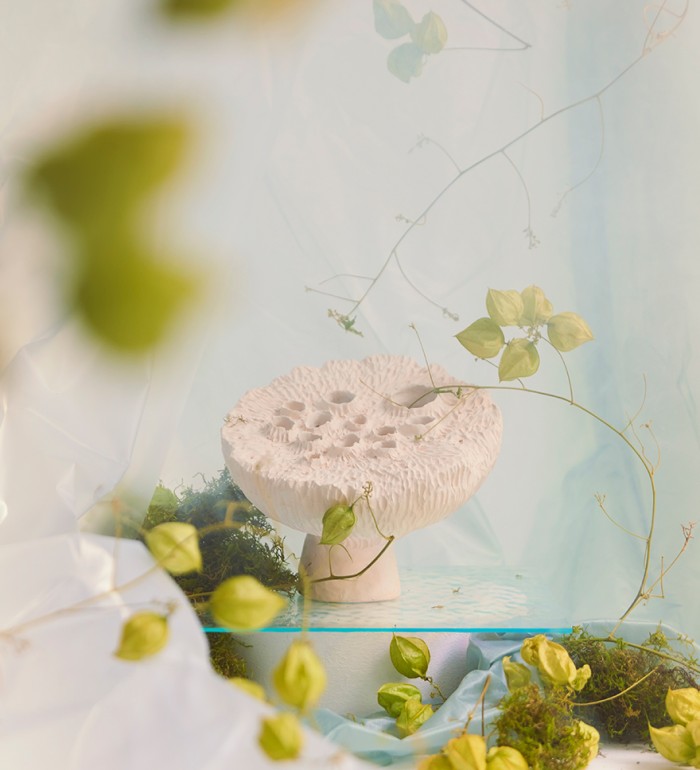 The delicate yet hardy vessels were inspired by plants at different stages of their life cycles, specifically the lotus (Nelumbo nucifera and Nymphaea caerulea) and the poppy (paver somniferum L. subsp. Nigrum). Their three-dimensional forms appealed to Jan Ernst, as did their symbolic heft. A deeply spiritual person, he was drawn to the fact that the blue lotus (Nymphaea caerulea) was considered a sacred plant in ancient Egypt, associated with the god of resurrection and immortality, Nefertum. In addition, the Eastern lotus (Nelumbo nucifera) is a sacred plant in both Hinduism and Buddhism, representing purity as it floats above the muddy waters of attachment and desire.
Jan Ernst initially experimented with black clay and terracotta, but they failed to evoke a feeling of something fragile and pure, so he opted to make the pieces white, scored and lightly textured to evoke the hand of nature. Nature's transience resonates with the medium's frailties – the clay, during and after the firing process, can break or crack at any moment.
"There are similarities between the process of creating the vessels and the general theme of the work – a bit like Schrödinger's cat, where the vessels may or may not have survived depending on what happened during the firing. Every time you open the kiln door, the feeling of a great result and disappointment exist together," the artist reveals.
Each sculpture required two weeks' work to achieve the desired result. The collection heralds the fragile return of light to a world by now accustomed to pandemic lockdowns and death – something Jan Ernst himself has found challenging.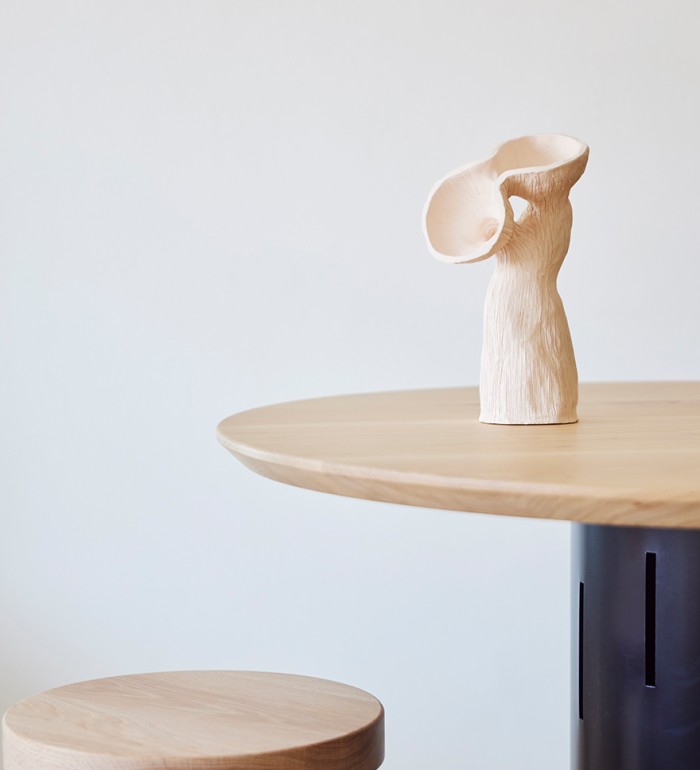 "The pandemic was very egalitarian. Everyone was dealing with the same fear, the possibility of death, but also the joy of recovery and the opportunity to see loved ones again. During the first few months, there was a lot of time to be introspective. Due to the restrictive nature of lockdown, the only way I could escape the noise of the media and the constant reminder of doom was to create," he says.
"I found a sense of renewal by just being more aware of the living things around me. Through my apartment window, I saw trees losing their leaves in winter and flowers blossoming again in spring. There was time to observe life cycles and be in tune with the rhythm of nature. I am also an optimist. The announcement of lockdown easing sparked hope and gratitude that we are getting closer to living full lives again."
The work might be inspired by the mystery of life and death, but the results are quirky and aim to spark joy and unusual conversations. Jan Ernst's first solo exhibition is on at Galerie Revel in France and can also be viewed online. It will run until February 2022.
In addition to showcasing internationally both in Paris and New York, Jan Ernst has exhibited his work here in South Africa as part of the landmark group show "Right Here, Right Now!" which ran at Union House in Cape Town. This substantial exhibition of contemporary local design and art debuted new pieces by a range of designers and finalists of the Nando's Hot Young Designer Talent Search (HYD). "Right Here, Right Now!" was curated by Creative Director Tracy Lynch of Clout/SA and marked the public launch of Clout/SA.
Jan Ernst credits HYD and Clout/SA as one of the motivating factors for launching his stand-alone brand. He started his collectible design brand after participating in the competition's business mentorship programme.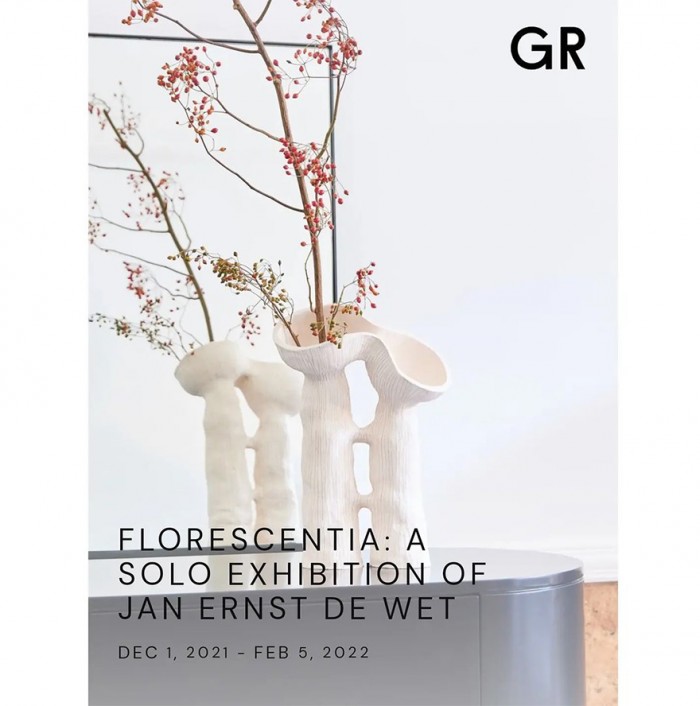 "I took part in HYD through my architectural studio, which I run with my business partner, and only subsequently started my own separate brand of collectible design focusing on ceramics. Being exposed to that way of critical thinking about furniture and design was a contributing factor that led me to establishing my own brand. With the architectural studio we were dipping into interior design but not necessarily product design, so the HYD was definitely a pivotal point."
After this prompt, Ernst started "playing with clay", an exploration that evolved into his organic-inspired limited edition pieces that are all entirely hand-built, strikingly singular, and starting to take the international design world by storm! The vessels can be viewed on Jan Ernst's website.
Credits: Jan Ernst
Read more:
Underwater couture for an uncertain future by biomimicry designer Jun Kamei.
Prestigious award for Seed Cathedral.
Watch artist Red Hong Yi create an intricate portrait from 20 000 sunflowers seeds.