At the inaugural antenna – a Design Indaba-initiated platform for the world's top graduates that debuted last year in partnership with Dutch Design Week – Mexican-born designer Renata Souza introduced the audience to her remarkable product, Thomy.
Designed for young sufferers of type 1 diabetes and inspired by Souza's cousin, Thomas, who lives with the illness, Thomy reimagines the form of traditional insulin administrators. The product includes bright colours, a child-friendly insulin pen and a set of temporary tattoos for easy identification of the right injection spot.
"I realised how much this was stealing from Thomas' childhood," she said of the insulin administration process. "That's when I decided I wanted to design something for children with type-1 diabetes, something fun, something they could look forward to."
Here, we round up a few more examples of design innovation in healthcare.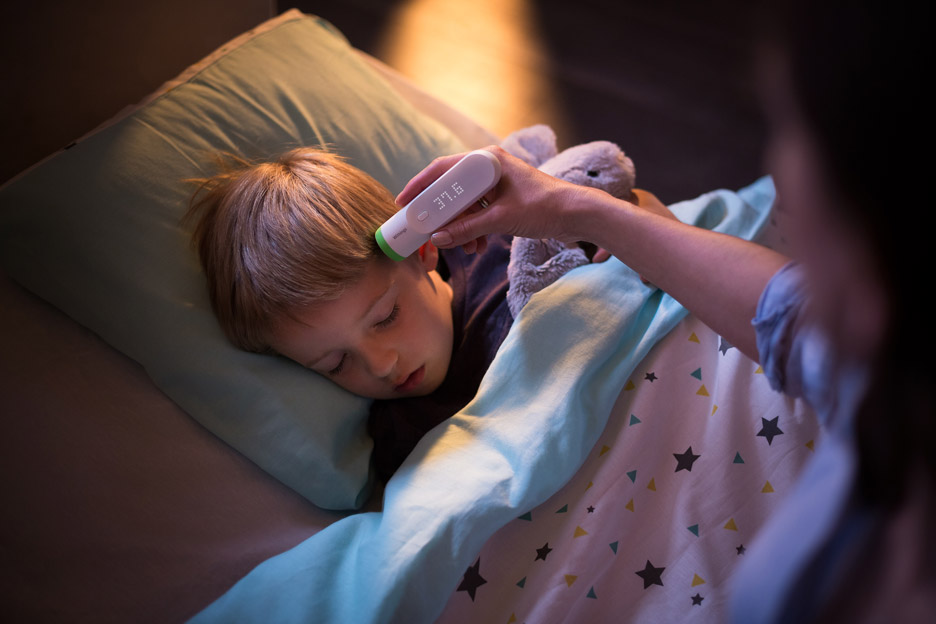 Taking the temperature of a young child can be a bothersome and invasive process. This pen-shaped device from the Paris-based Elium Studio is able to read body temperatures without entering the body, only needing to be gently scanned across the forehead.
Colour-coded feedback simply communicates the reading to the Thermo Thermometer's user; green indicates a normal temperature, orange signals it as slightly elevated, while red indicates an alarmingly high reading.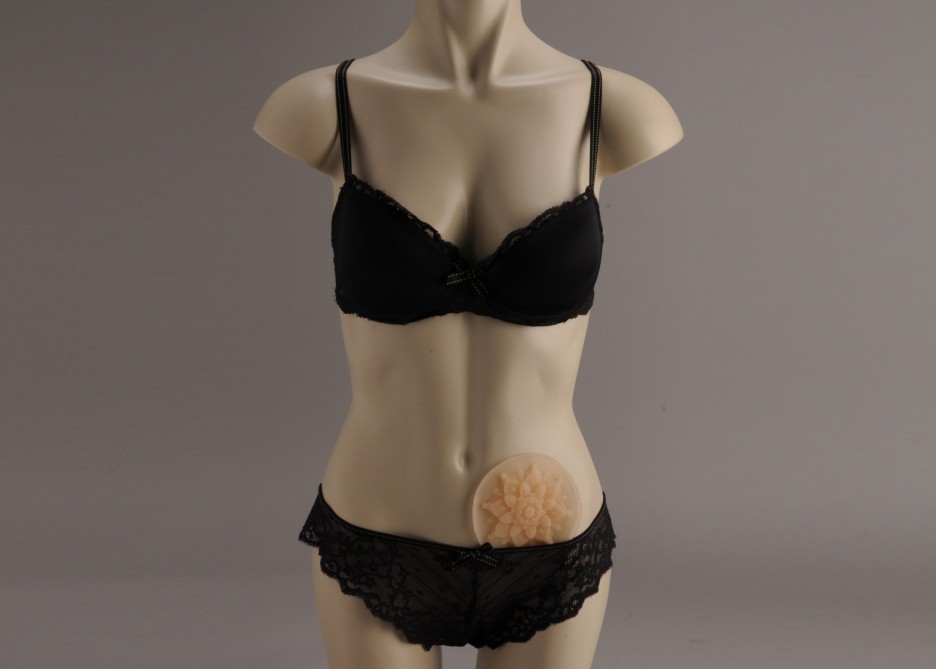 Designed by Brunel University graduate Stephanie Monty, these colostomy bags address something almost never considered in their production: style. Though some may consider this a superficial element, it's an important one for the product's users who already deal with the social stigma of living with a lower bowel disease.
Worn on the abdomen, the bag collects waste from the colon or the bladder through an opening created during an ostomy procedure. Made of silicone and other antibacterial materials, Monty's design was inspired by her own struggle with Crohn's Disease and comes in a range of shades.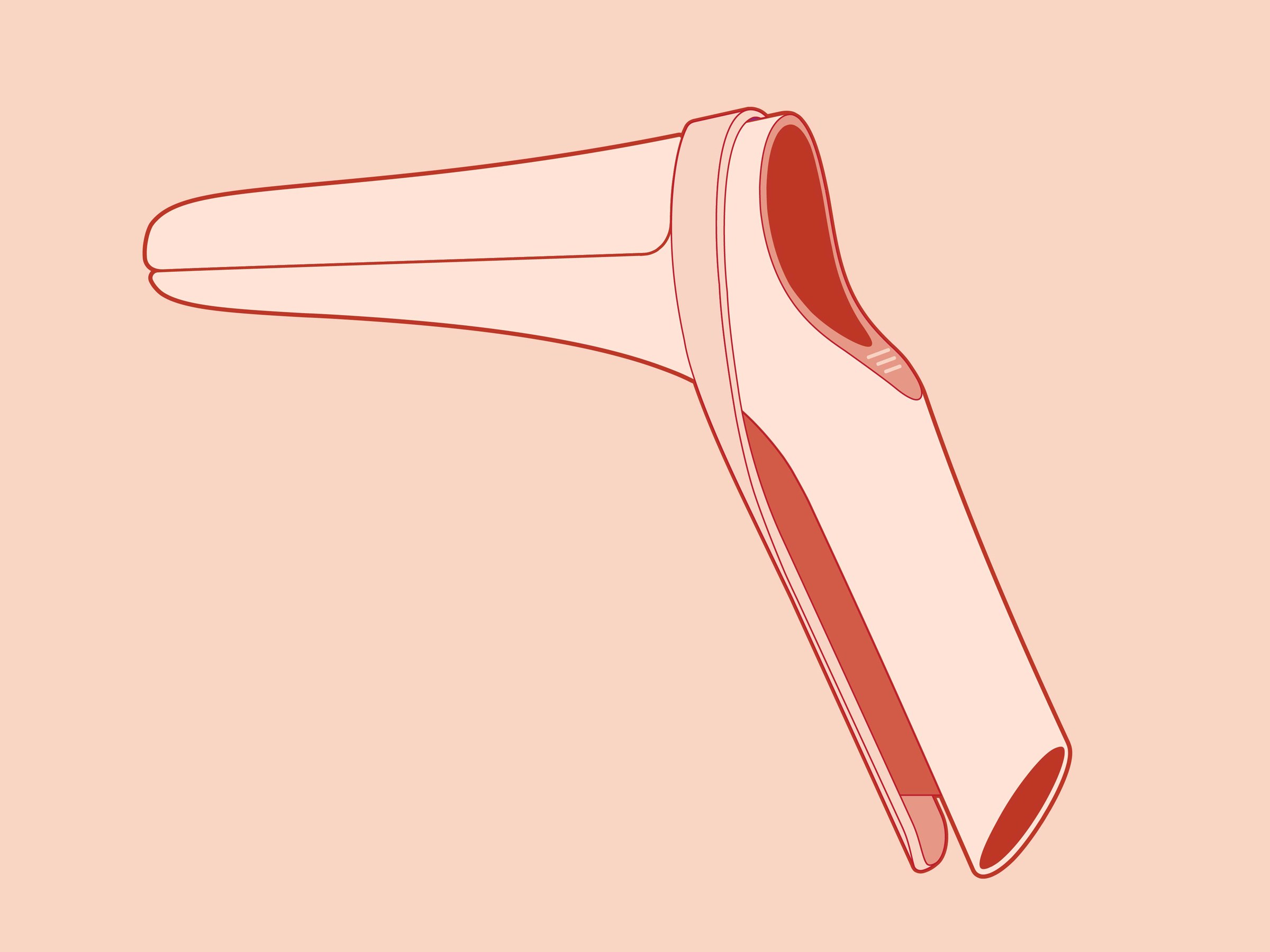 Called Yona, this project sees industrial and interaction designers Hailey Stewart and Sahana Kumar taking on the dreaded vaginal speculum. By adding silicone to its form, reworking the device's shape, and including an 'unlock' button, this innovative redesign manages to avoid the traditional tool's clinical coldness, unnerving sounds, and awkward insertion.
Examining the practice of gynaecology holistically, the team behind Yona also developed a list of guidelines for physicians that accompanies the product and suggests ways that they can make their patients more comfortable ahead of pelvic examinations.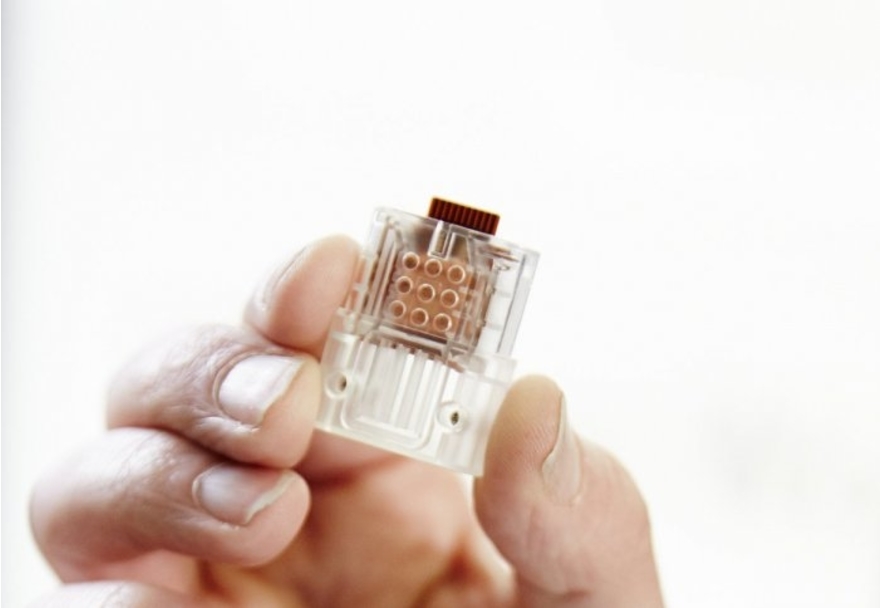 A collaboration between scientists from Imperial College London and technology firm DNA Electronics, this humble USB device doubles as an at-home HIV testing kit. Fast and simple to use, the tool could be a lifesaver for those in remote areas with limited access to healthcare services.
Delivering results in under 30 minutes, the USB device has also proven to be an excellent tool for tracking the overall health of those with HIV, with an ability to monitor whether the medication is doing its job and keeping HIV levels down, or whether the body has developed a resistance.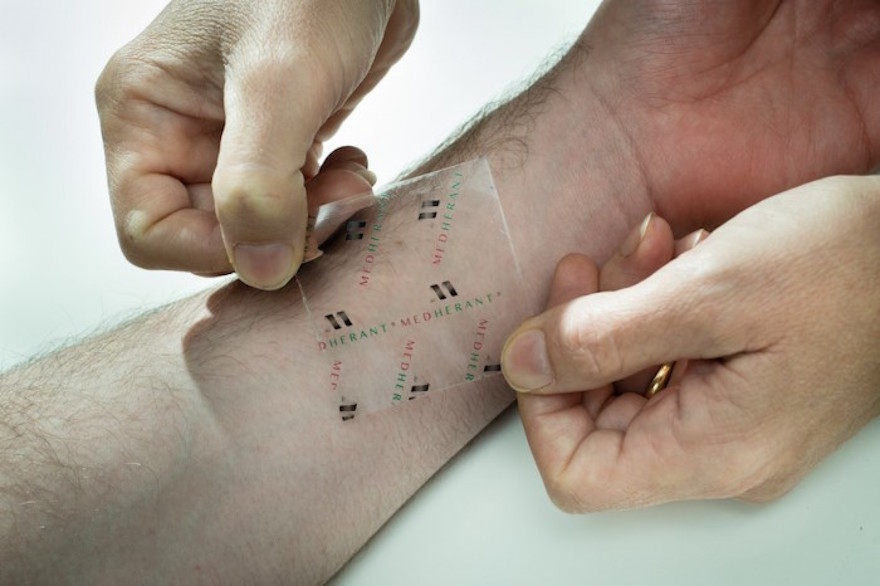 The world's first ever ibuprofen patch, this invention eliminates the need to orally ingest such medication. Dosages provided by pills are often unnecessarily high while gels are difficult and inconvenient to use, but this transparent adhesive patch delivers a prolonged high dose of the painkiller ibuprofen directly through the skin.
Developed by researchers at the University of Warwick in collaboration with Medherant, the TEPI Patch could open the door for the development of a range of similar long-acting, over-the-counter pain relief products to treat common conditions like chronic back pain.
Read more on design in healthcare
Unwind: Music as an alternative to traditional medicine
This architect is helping to rebuild health facilities in disaster-hit areas
Dr William Mapham says designers are important to the future of healthcare
Watch the Talk with Renata Souza
Talks
• Duration: 00:09:14
•
4 Jun 18