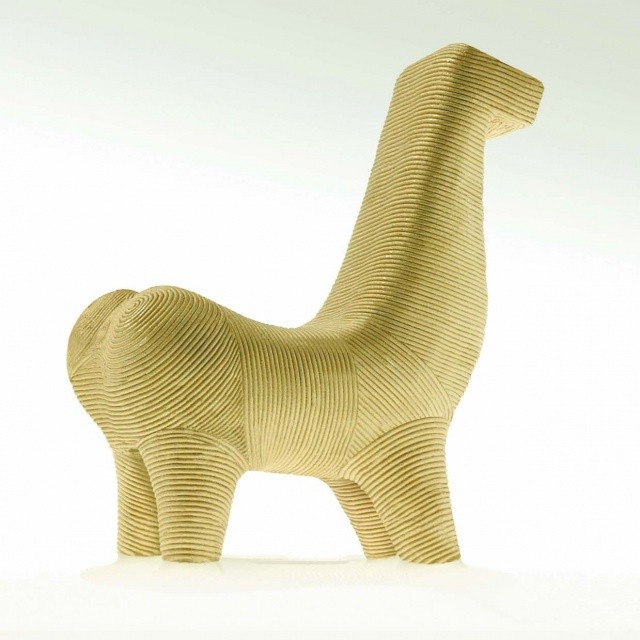 BM Horse Chair by Satyendra Pakhalé
Satyendra Pakhalé pushes the boundaries of the lost wax casting process into something contemporary, through his B.M. Horse Chair that elegantly mimics a primal horse form using ancient sculpting techniques.
The B.M. Horse Chair is in the permanent collections of London's Victoria and Albert Museum, The Centre Pompidou in Paris, Montreal Museum of Fine Arts, and, as of April 2012, MAKK Museum for Applied Arts in Cologne, Germany. In 2011 it was also part of the sculptural furniture range at Design Miami/ Basel.
Born and raised in India, Pakhalé studied industrial design in Mumbai, and then in 1992 won an international design competition that earned him a scholarship at the Art Centre College of Design in Switzerland. He went on to work at Philips Design in Holland, and in 1998 set up his own design practice in Amsterdam.
For more information on Satyendra Pakhalé Design Studio, go to his website at www.satyendra-pakhale.com.