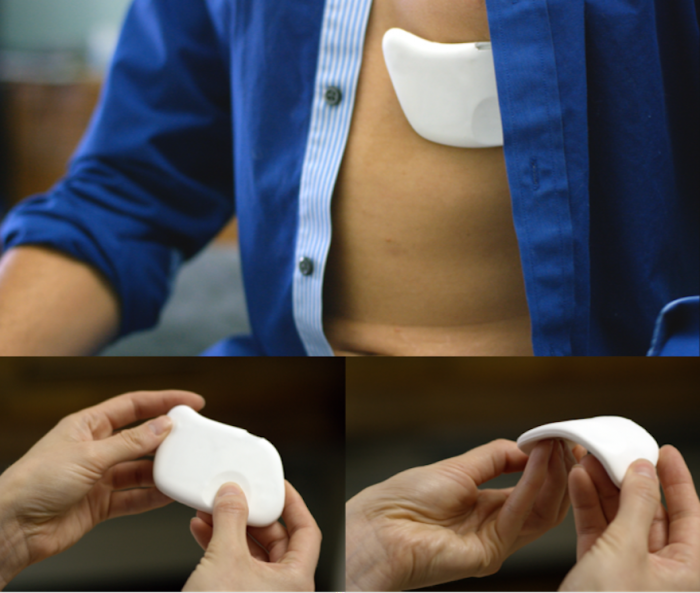 Lief, a smart patch by Lief Therapeutics, aims to help the body control stress by training the heart.
According to a Kickstarter campaign launched by the company, your natural heart rate variability (HRV) is a biomarker of your physical and psychological health. A low HRV score is linked to anxiety, distraction and poor performance. The Lief smart patch can improve your HRV and train yourself to stay focused and in control throughout your day.
The device's scientifically-validated HRV biofeedback exercises have been used by doctors, psychologists and coaches. It's safe, drug-free and has improved stress, mood and focus for thousands of people.
The patch, placed under the heart, works by vibrating on your body, guiding your breath to your hearts restorative rhythm. As you breathe with the vibration, it improves your heart's stress response and your ability to concentrate.
The exercise lasts for about three minutes and the company claims it can show 140 per cent improvement within this short time frame.