Recycling, sustainable design, eco-friendly… if I haven't lost you yet, you're one of the few people who aren't turned off by climate change. Our brains, according to science, are wired for fight or flight, a decision in milliseconds. A slow, looming threat like the gradual demise of the Earth just doesn't compute. So we still consume plastic, one of the most toxic pollutants, with the exception of a few interesting innovations.
One such series comes from ecoBirdy, a company that combats our apathy toward plastic pollution with a global obsession: cute products for kids.
Launched in 2018, the European furniture company has travelled all over the continent gathering old, discarded plastic toys to create quirky, interesting furniture pieces. Instead of filling up our landfills, these old toys are used to create colourful chairs, tables and storage units.
Kiwi, one of their storage units, is also a way to bring attention to the impending extinction of New Zealand's spotted bird. Another of their pieces, the Rhino lamp sheds light on the persecution of the animal for its horn.
The company says its products are 100 per cent safe for the the environment and its consumers. Their mission is to collect and upcycle 25 000 kilogrammes of toys by the end of this year. They're currently just over the halfway mark with 14 000 kilogrammes collected from schools in the region.
"By giving old plastic a new life, our aim is to free our ecosystem from its pernicious impact. As we use innovative technologies, made for the reuse of plastic, there is no need to add any pigments or resin," said owners, Yuan and Vanbriel during an interview with Dezeen.
So, why haven't more toy companies adopted these ideals? It's a 20 billion dollar industry where the bottom line is likely to matter more than sustainable design.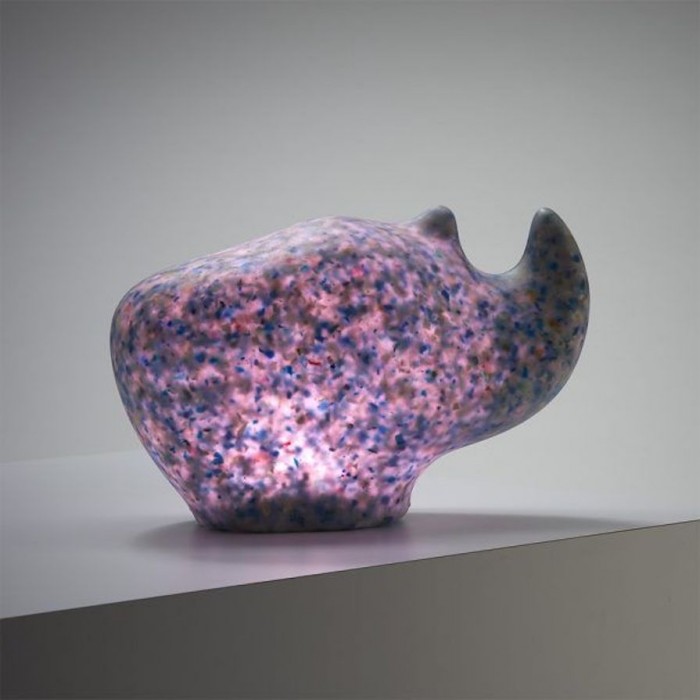 With that said, we've seen some major shifts in recent years with toy giants like LEGO, Mattel and Hasbro taking up the mantle.
Hasbro, in 2013, started small by reducing their use of plastic packaging, vowing to reduce plastic waste in landfills by 50 per cent by 2020. More recently, LEGO brought out a range of sustainable products. Instead of regular plastic, the company used plant-based plastic derived from sugarcane. The range is called LEGO Botanical. It's part of a move to be more eco-friendly by 2030.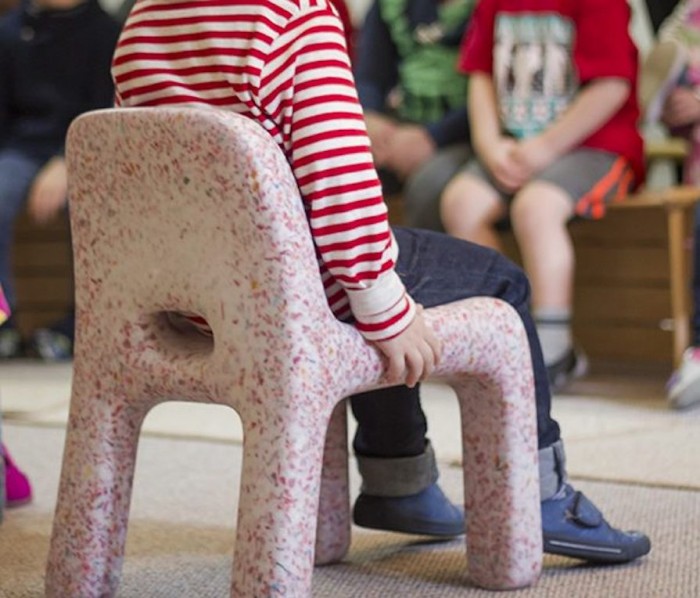 As for ecoBirdy, after the debut of their furniture collection at Maison and Objet in Paris, the company released a limited edition storybook which raises awareness about recycling.
During the recent Milan Design Week, the company also debuted a four-piece collection that reiterated its driving themes of sustainability and eco-friendly design. Called Sea of Plastic, it was presented as an installation at Superstudio Piu. It's well known that the ocean is deeply affected by plastic waste, and its this reality that inspired the collection. The exhibition was visited by over 20 thousand people from all around the world.
The company plans to launch an app to make their work accessible to an even wider audience.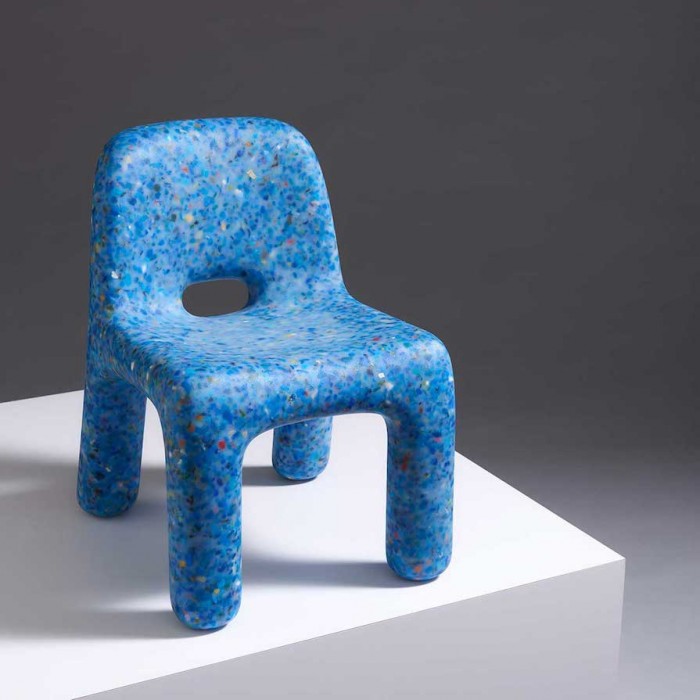 More on sustainable design:
Industrial design student introduces a refillable, more sustainable mascara
The Paper Water Bottle sits at the intersection of branding and sustainable design