What Design Can Do's No Waste Challenge introduced us to 16 sustainable innovators with a mission to curb the climate crisis through their work. Among the challenge's brilliant winners is Mary Nyaruai from Kenya - founder of Nyungu Afrika.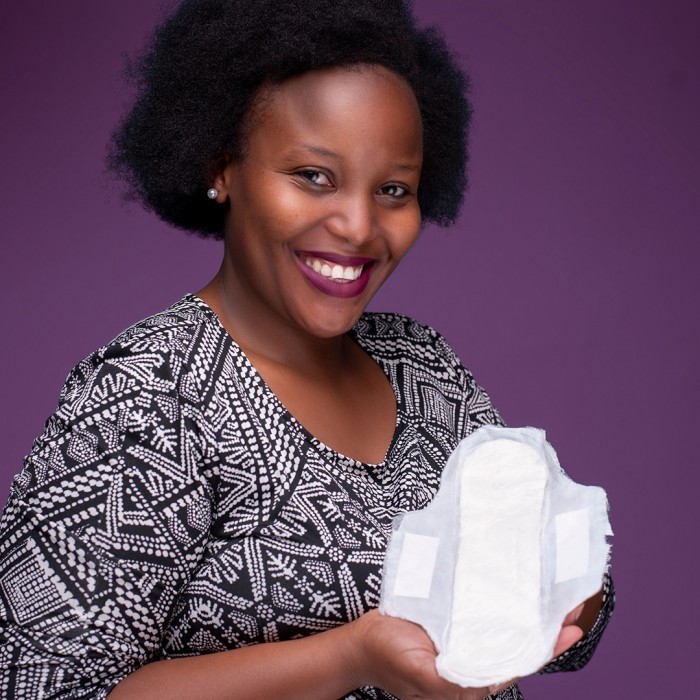 Nyungu Afrika is a period product brand with sustainability and ethics across the board - from production and packaging to pricing and distribution. Their products are made from locally available agricultural waste, specifically pineapple and maize husk. Nyaruai, who was raised in Thika, aka the "home of Kenyan pineapples", saw huge potential in using these materials to create her products after realising they were underutilised or burnt, increasing CO2 emissions.
She was inspired to combat period poverty after hearing unsettling stories of young girls resorting to exchanging pads for sex. Her tipping point was hearing of a 14-year-old girl who committed suicide after being shamed for staining her dress because she was without a pad. "I plunged my resources and time into research for two years and teamed up with a material scientist and textile engineer to create an affordable alternative that could deliver on comfort and absorption," she states.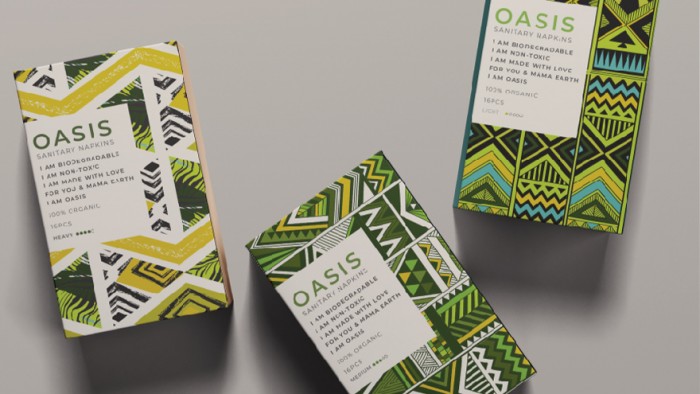 Disturbingly, the quality of pads available in Kenya was incomparable to that of international brands. This sparked a social media outcry trending across many African countries where women shared experiences of irritation, burning and recurrent infections from using a popular local brand. "As a menstruating woman, it was frustrating not to find products that understood my needs during my periods," Nyaruai says.
A strong advocate for women's health issues, Nyaruai curated and created content around menstruation and implemented pad drives. With her experiences as a former journalist and storyteller, she also travelled to more than 15 countries to collect stories, distribute pads, and hold peer discussions.
"While doing research I learned that most disposable pads are listed as single-use plastics that contain a combination of synthetic and harmful ingredients such as polymers, allergy provoking dyes, bleach, fragrances, and dioxins," she says. These ingredients can lead to serious discomfort as well as harmful long-term side effects and health complications.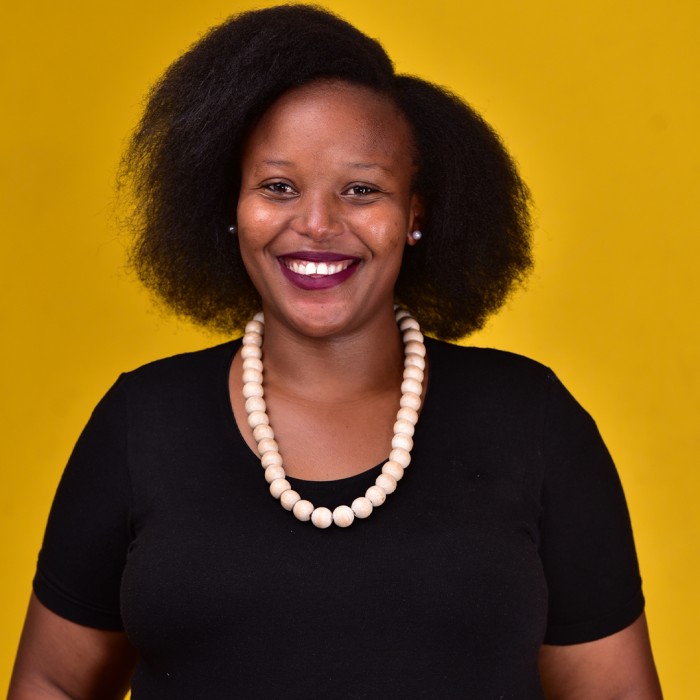 "In addition to endangering women's health, they cause the decline of the already scarce forest reserves because of their over-reliance on wood cellulose to make the absorbent pulp ending up in landfills," she states. This takes "up to 500 years to disintegrate, blocking sewers, polluting the air and rivers, land and oceans."
As an authentically sustainable brand-owner, Nyaruai feels the greenwashing prominent in many large corporations negates the efforts being made by sincere brands. "It's abhorrent and it's up to us as consumers and relevant stakeholders to hold ourselves to a higher standard and fact check brands that claim to be sustainable but in reality, do more harm than good."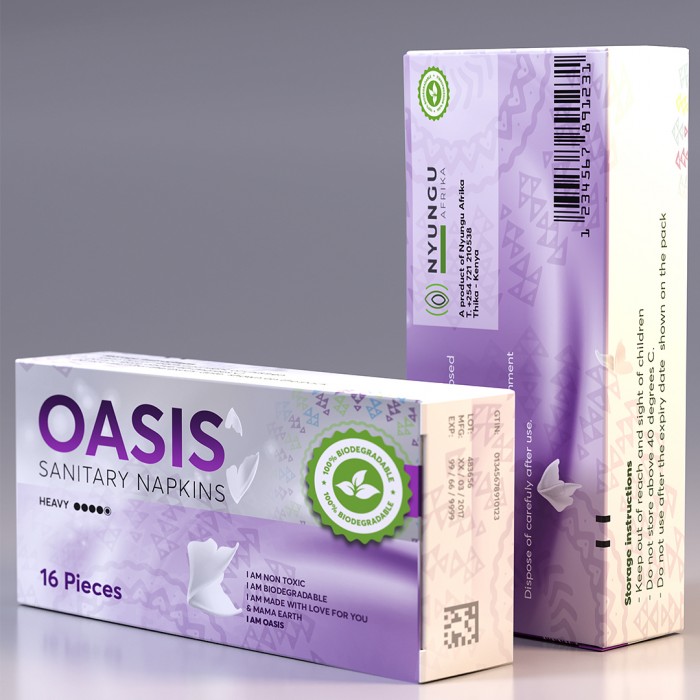 With Nyungu Afrika, Nyaruai hopes to revolutionize the way menstruation is viewed in Africa and collaborate with like-minded stakeholders to responsibility produce period products and spread period dignity.
Her goal is to pay it forward and use freely available natural resources to in turn be good to nature. A combination of innovation, brilliant product design and international best practices that put women's health first, while eradicating period poverty and promoting gender equality and environmental sustainability, is what we can expect from this exceptional brand.
Here's more:
No Waste Challenge winner CarbonCraft is transforming construction.
No Waste Challenge 2021 winner Mapu is the world's first active sound system made of clay, wood, cork and wool.
Sixteen global waste-busters awarded top honours by What Design Can Do.
Credits:
Mary Nyaruai