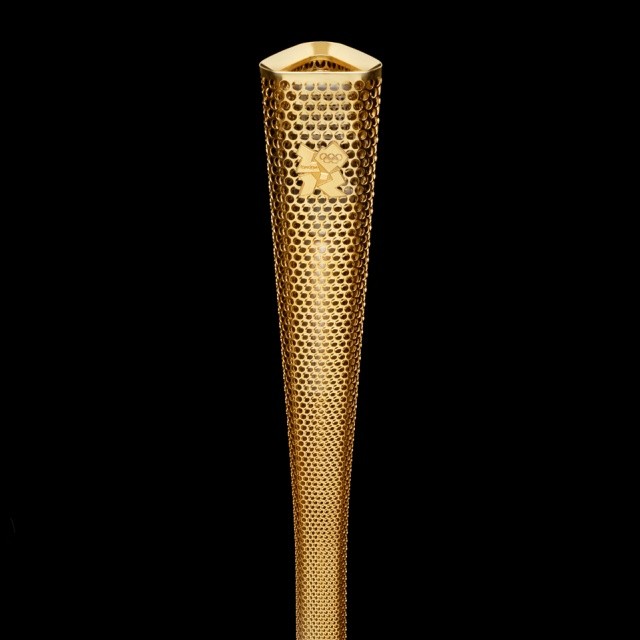 BarberOsgerby's Olympic Torch won the coveted Design Museum Design of the Year 2012 award. 
The torch is made from a golden aluminium alloy that is perforated by 8 000 circular holes. The holes represent the 8 000 torch-bearers that will take part in the Olympic relay.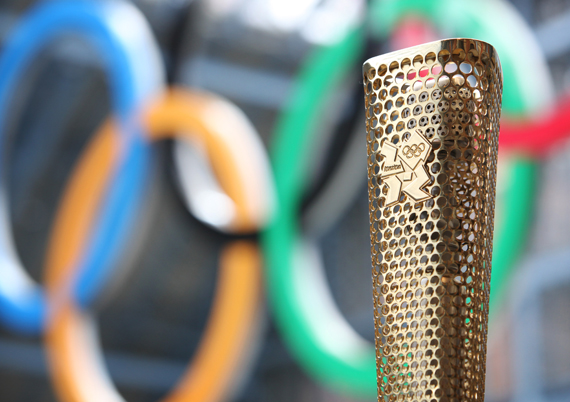 At a height of 800mm the triangular form of the torch was inspired by the identification of multiples of three that are found across the livery of the Olympic Games. At 800g the torch is particularly light in weight, helped by the use of aluminium alloy. A material developed for aerospace and the automotive industry, aluminium alloy is lightweight, strong and has great heat resistance. The 8 000 circles help to further reduce the weight of the design.
The gold colour finish of the torch reflects the brightness and warm qualities that the Olympic Flame represents.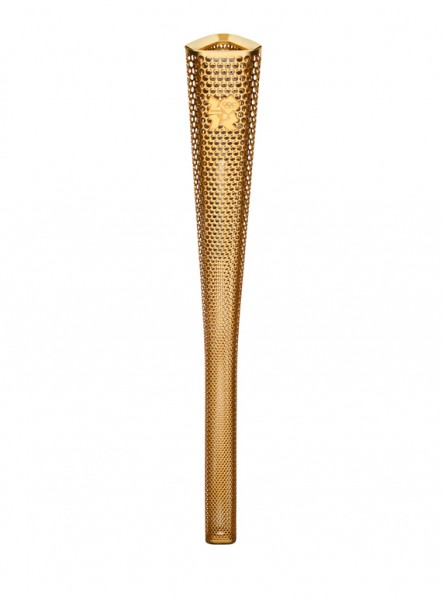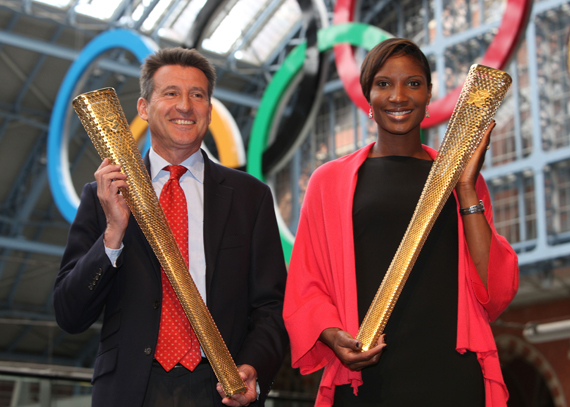 Watch the Talk with BarberOsgerby