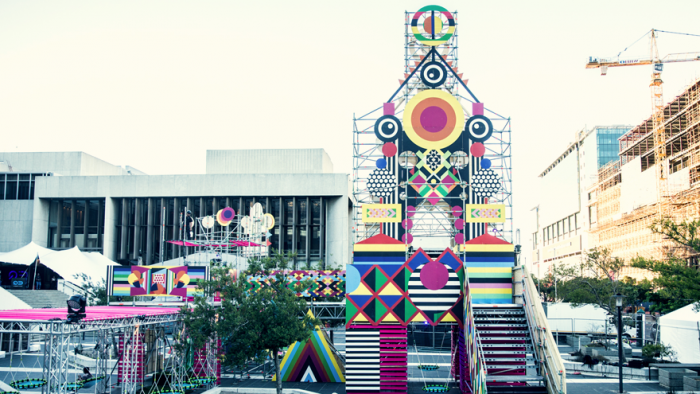 London-based designer Morag Myerscough's colourful urban playground, which was the centrepiece on the Artscape Piazza during Design Indaba Conference 2018, is entering the second phase of its life for the benefit of Zonnebloem College Estate students in Cape Town.
This is the latest community-building project by social enterprise See-Saw-Do (whose Kewtown Library Project was also nominated for Most Beautiful Object in South Africa 2018). When Design Indaba commissioned Myerscough to design the vibrant installation in 2017, it was paramount that the structure would live on in Cape Town after the festival took place. Now See-Saw-Do is transforming the digitally-printed sheets for two projects. This group is all about creating environments, workshops and experiences for and with children in spaces where they live, learn and play. The design collective is turning the colourful wooden cladding of Myerscough's structure into interactive facilities for the kids in Zonnebloem.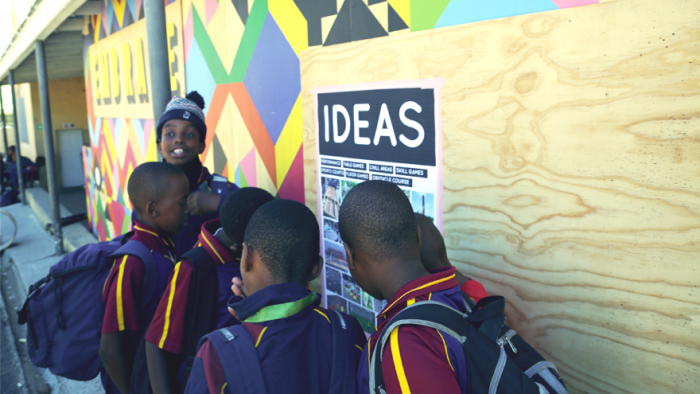 The Zonnebloem College Estate is a multifaceted learning compound in Cape Town. The Girls Primary School, Boys Primary School and Co-Ed High School are nestled in its premises along with a standalone library and a dedicated art centre. It's the schoolyard spaces in between the buildings that are set for a revamp at the hands of See-Saw-Do, who envision spaces where kids can play and practice sports using interactive installations.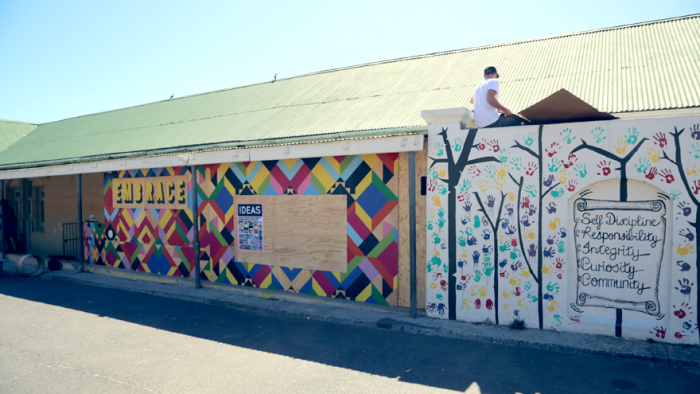 Better still, it is the kids' own ideas that will fuel this play area update. See-Saw-Do is running a series of workshops in the upcoming weeks with the middle school kids to find out what they want in their recreational spaces and to get them involved in the planning process. The students have the opportunity to contribute to their own spaces, to engage with one another and take pride in the end result. It's part of See-Saw-Do's aim to streamline resources to serve the whole Zonnebloem community through this playground upliftment project.
Currently, a handful of Myerscough's digitally-printed wooden sheets have been installed along the side of Zonnebloem College Estate's central quad to generate some excitement visually. Following the first round of workshops, See-Saw-Do gathered the most popular suggestions from the kids and posted them overtop the colourful geometric patterns. Inside the wooden structure is a learning space where kids will be able to watch projected videos.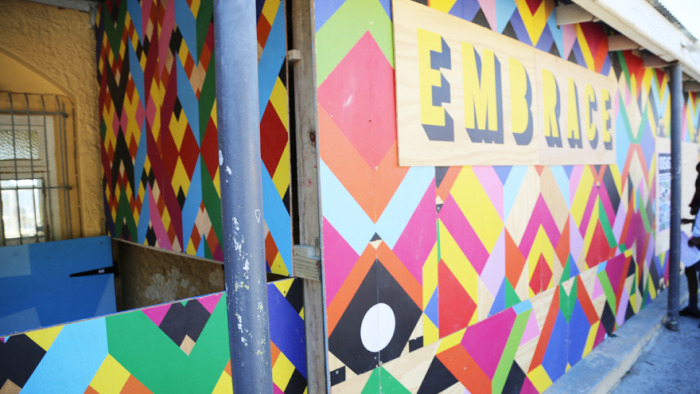 The Zonnebloem College Estate has an extensive history as one of Cape Town's earliest school institutions. Founded in the 1850s, Zonnebloem College was later absorbed into the District Six community as its first institution of learning at primary, secondary and tertiary level.
This project serves as the start of a long-term revamp initiative for the area. See-Saw-Do has further plans for the sustained life of Myerscough's repurposed designs. During mid-2018, more pieces of the 'Embrace the Unknown' structure will be reused for an indoor library space in Khayelitsha as furniture and other useful facilities.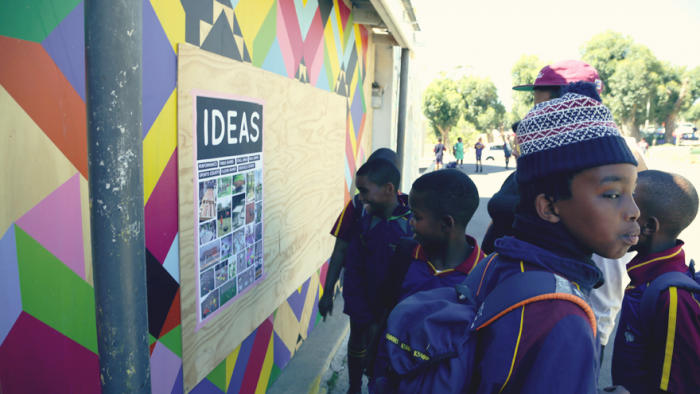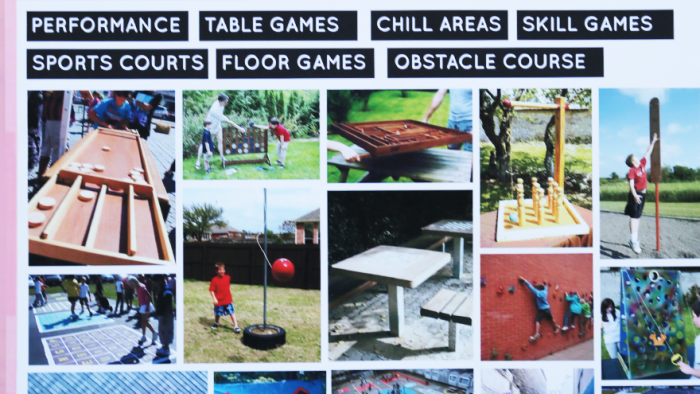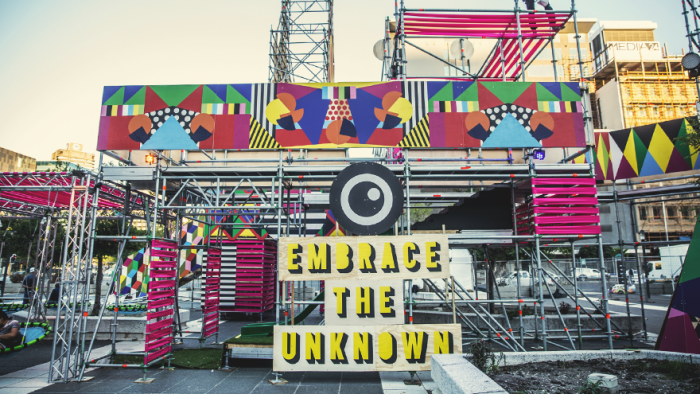 Watch the Talk with Morag Myerscough
Talks
• Duration: 00:25:55
•
20 Aug 18