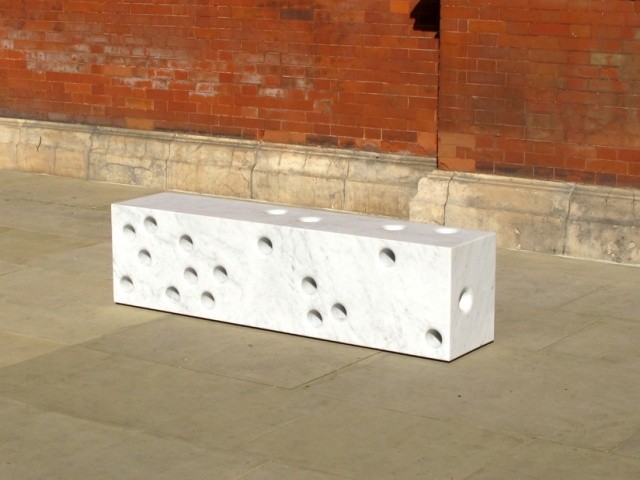 BarberOsgerby has designed a bench, Western Façade, for Established & Sons' Bench Years exhibition at the John Madejski Garden in the Victoria & Albert Museum  to coincide with the 2012 London Design Festival.
Bench Years tasked participating designers with exploring new possibilities for street furniture, specifically with regard to size, material durability and preventing vandalism.
For Western Façade BarberOsgerby worked with Torart, a specialist Italian marble studio, to create a simple marble bench.
The bench by the British design studio features a pattern of apertures that references the shrapnel damage caused by bomb raids during World War II and which is still seen today on the Exhibition Road of the Victoria & Albert Museum. The holes on the bench run vertically as well as horizontally to bring translucency to an otherwise solid mass of marble.
Watch the Talk with BarberOsgerby