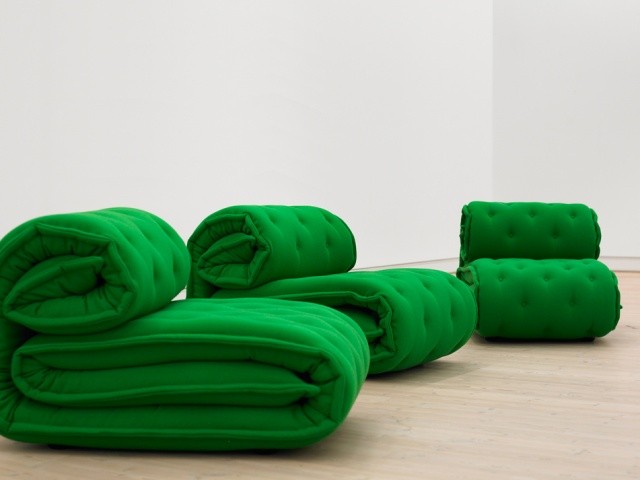 Mattress meets chair meets couch in the new Roulade couch/mattress by KiBiSi.
Taking its name from the Swiss Roll pastry, generations and genres meet in this contemporary sofa, made by KiBiSi and design company Versus.
This Chesterfield-like furniture piece joins the iconic Brick Sofa family as a design with a "humorous character" and "cozy and comfortable expression".
The Roulade is made from high-density foam that has been cut into fixed shapes that resemble a rolled up mattress. High quality materials in the form of Kvadrat fabrics have been used for the upholstery, ensuring a high level of comfort while also legislating for durability.
In KiBiSi's own words the Roulade is "bespoke, [with] oversized buttons [that] modernise the old school Chesterfield expression".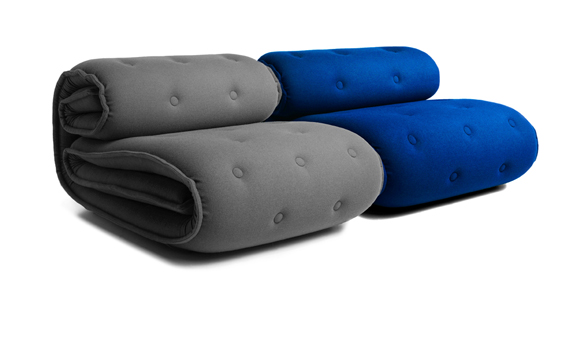 Watch the Talk with Bjarke Ingels