The Polish Pavilion at the 23rd Triennale Milano International Exhibition presents Greenhouse Silent Disco, an installation bridging the gap between plants and humans to inspire a more cooperative relationship in the face of increasing climate changes. Plants indeed communicate with one another and their surroundings; the issue is that their 'language' is not within the parameters of human understanding – which Greenhouse Silent Disco uses technology to mediate.
The project's development has been a group effort: it is presented by the Adam Mickiewicz Institute in collaboration with the Museum of Architecture in Wrocław, co-financed by the Ministry of Culture and National Heritage of the Republic of Poland, designed by Barbara Nawrocka and Dominika Wilczyńska of Miastopracownia, curated by Małgorzata Devosges-Cuber and Michał Duda, and based on research by plant physiologist Hazem Kalaji.
The greenhouse of the future is equipped with sensors that capture plants' reactions to humans and the environment around them, translating the 'language of plants' into a concert of LED lights and sounds. The digital sensors are hooked up to computer systems monitoring and recording everything the plants in the greenhouse 'say' – how they react to people entering the space, their needs or changes in atmospheric conditions.
The installation, which will be on show at the Triennale Milano until 11 December 2022, is designed to enable direct contact between people and plants – enveloping visitors in a wooden structure filled with plants in handmade terracotta pots that are visually multiplied by the surrounding reflective glass walls. As they move through the installation, they will experience a form of 'disco' complete with flashing red, blue and white LED lights that reflect the plants' reactions.
But how do the plants communicate? Here, Hazem Kalaji's, a professor in the department of Agriculture and Biology at the Warsaw University of Life Sciences, #iPlant research comes into play. Through the excess light they receive that's not used during photosynthesis (called chlorophyll fluorescence), the plants communicate within their community, which can then be captured by the digital sensors and translated into LED lights.
"The greenhouse of the future is like a disco. The LED lights vary from blue to red and white depending on the plants' needs. For example, they change colour if it is cloudy or raining outside the greenhouse," explains Kalaji.
For more information, watch this video explaining the Greenhouse Silent Disco installation: Polish 'Greenhouse Silent Disco' installation at Triennale Milano 2022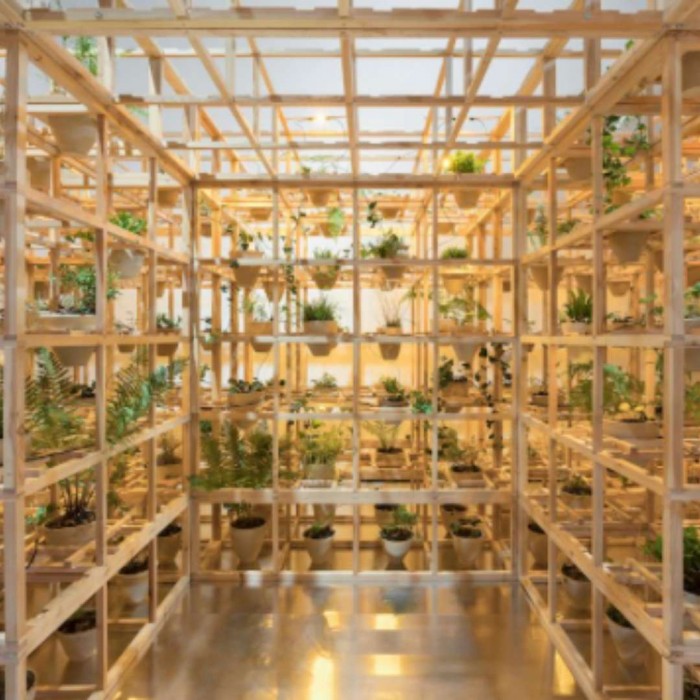 Read more:
In honour of Garden Day, we look to #DI Speakers who give a nod to nature.
Credits: Greenhouse Silent Disco