UCT researcher, curator and artist Ralph Borland exhibited 'Bone Flute', a flute made from a 3D-printed replica of his own femur, as part of an exhibition that explored the potential of positive human-machine collaboration.
'Bone Flute' was produced in collaboration with orthopaedic surgeon Rudolph Venter, who works in the division of orthopaedic surgery in the faculty of Medicine and Health Sciences at Stellenbosch University, and flute player, composer and improvisor Alessandro Gigli.
Venter's orthopaedic 3D-printing lab at Tygerberg Hospital makes replicas of patients' bones to enable the rehearsal of complex surgeries, in this way using simulation technology to enhance the embodied skills of surgeons. As described by Borland, the exhibition, Aesthetic Interventions in Artificial Intelligence in Africa, focused especially on this potential for positive human-machine collaboration amid the negative threats of automation to human skills, such as the recent wave of debate around platforms like ChatGPT, an artificial intelligence (AI) bot that could replace journalists, authors and screenwriters.
Borland, Venter and Gigli worked together in Venter's orthopaedic surgery laboratory to make the bone flute, using the same processes Venter uses for his 3D-printed surgical simulations. The trio carved the flute out of the femur replica, based on a PVC-tube prototype created by Gigli.
'Bone Flute' was the centrepiece of Aesthetic Interventions in Artificial Intelligence in Africa, held at Brutal Curation in Woodstock, Cape Town, between 25 January and 5 February 2023. The exhibition centred around the creative work produced by Borland during his fellowship at the Future Hospitals project at the Institute for Humanities in Africa at the University of Cape Town. The project explores the role of AI in healthcare and hospitals in Africa.
According to Borland, 'The project touches on issues around accessibility of healthcare technologies across public and private sectors, and both the positive potentials and negative impacts of automation and human-machine collaboration.'
Watch this short video about the project https://inda.ba/3keWLrF.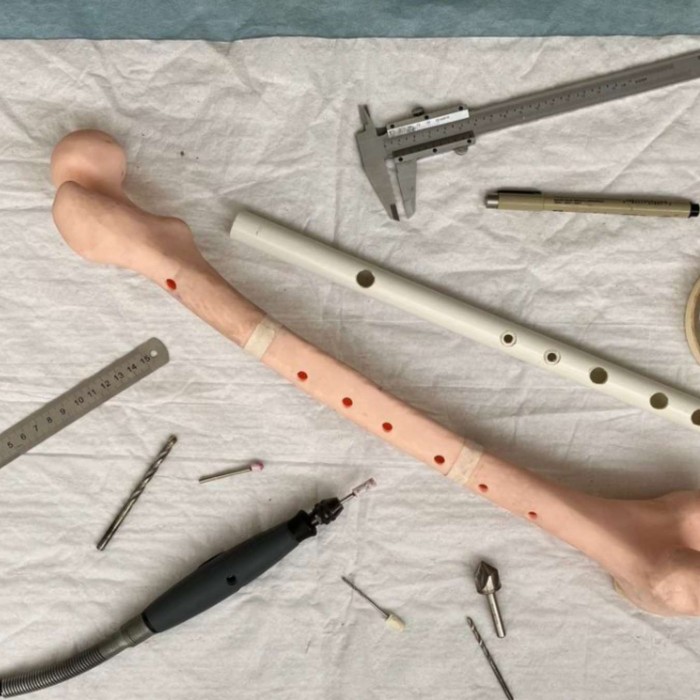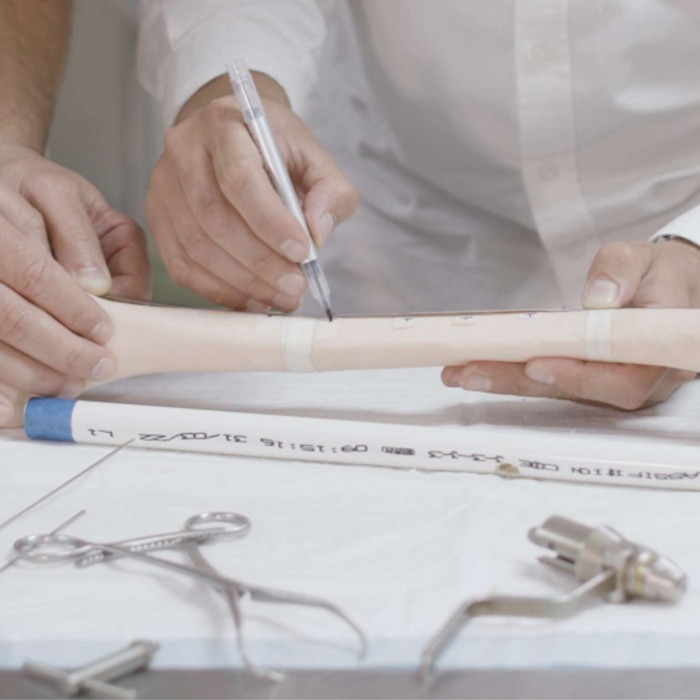 Read more
Photographs: Ralph Borland.