Design Indaba Emerging Creative for 2022, Fernado Lenonyane – known simply as 'Fernado' – didn't plan a career in the fashion industry. The graphic design graduate set out to acquire in-depth knowledge of branding, layout and digital design, and taught himself 3D modelling. However, he was always curious about the effects fashion has on people, so the self-confessed concept developer came up with the idea of launching a high-end fashion brand. He worked collaboratively with three friends – a photographer, marketing student and sound engineer – to get the project off the ground. The Gauteng-based creative tells Design Indaba why it's the psychological aspect of fashion that interests him most, and why teamwork really does make the dream work.
Tell us a little bit more about the fashion house you've created with three friends?
LENODANTM is a multifaceted fashion house that merges the undertones of high-end fashion with the boundless creativity of streetwear ingenuity. It was founded in 2018. The name is drawn from my full name, with some of it written backwards as a reference to my alternate self. I'm a firm believer in a multiverse, a hypothetical group of multiple universes that together comprise everything that exists. I believe there's an alternate version of myself existing in a different reality and presenting myself in this way is a guide to me being the best version of myself. This has led me to build a label that carries my identity and allows me to present my ideal self.
2. What appeals to you about fashion?
The psychological effect of fashion is what appeals to me most. Ironically, I grew up rejecting the idea that I'd be involved in fashion, as I grew up with the misconception that clothes are only a medium to protect the naked human body, not to create or reveal cultural identities. What led me to fashion was not the designer wear, nor the high-end fashion seasons and the big-name shoes – it was how it makes one feel. It puts me in mind of Christmas mornings in the early 2000s, when my family would buy us Christmas clothes and force us to 'model' for them, as well as school-trip clothes, which carried a sense of joy, excitement, and the rush of presenting a persona to other kids. These experiences made me want to understand more about what fashion is, and why we buy it.
By the time I went to high school, the pressure to upgrade my fashion style crept in, and the meaning of fashion became clearer to me. I view it as a form of self-expression, a medium for showing who we are, as well as revealing our social status. I only participated in the world of fashion when I was allowed to wear clothes from home during school hours – it felt good, boosting my confidence and sense of self-importance. Others, too, became more sociable, visible, expressive and connected. These personal memories are what led me to fashion, and I want to emulate the feelings within my own niche and beyond.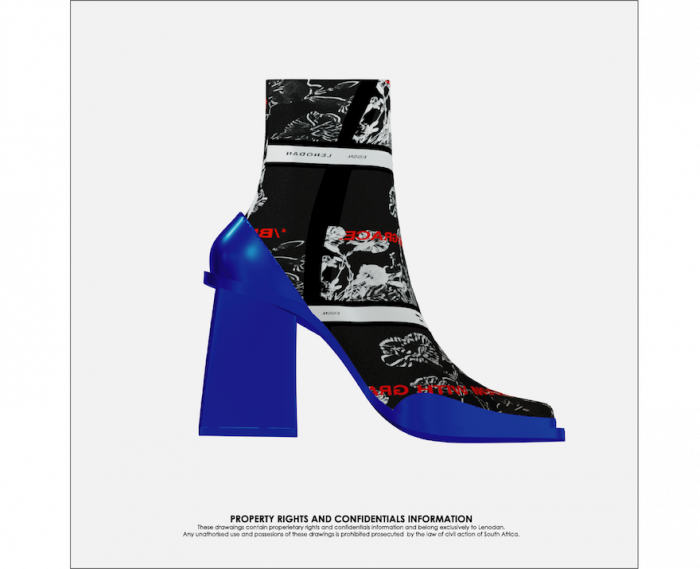 What have you designed thus far?
LENODANTM has designed a series of graphic-oriented T-shirts with inspiration ranging from music, architecture, childhood memories, and creative urges to just create. In 2020, my first footwear design went under production but due to Covid-19 and financial issues the whole project stopped after multiple samples.
During the pandemic I continued doing 3D modeling using Cinema 4D to better visualise my footwear design and handbag designs and make concept designs for brands like A-COLD-WALL, Marine Serre, Prada, Gucci and our very own. LENODANTM . My transition to fashion was influenced by my passion for footwear and handbag designs. LENODANTM was initially planned to be a footwear brand, but has organically morphed into a space for tops, bags, outerwear, etc.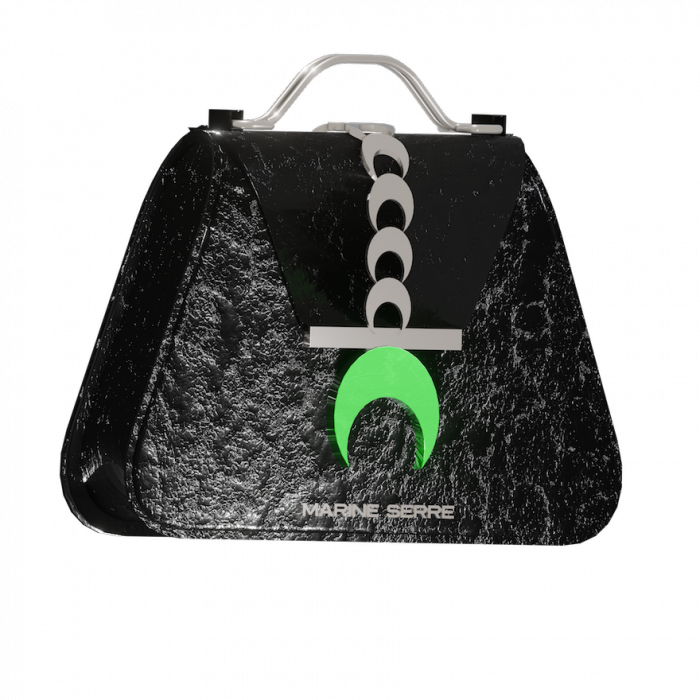 Why have you chosen these particular areas of focus?
I choose to focus more on footwear and handbags as they are more widespread fashion statements, both serving a blend of form and function, which I found appealing. I found the aesthetic appeal of these mentioned items quite beautiful, and they resonated, still do, with my ongoing understanding of fashion and psychology.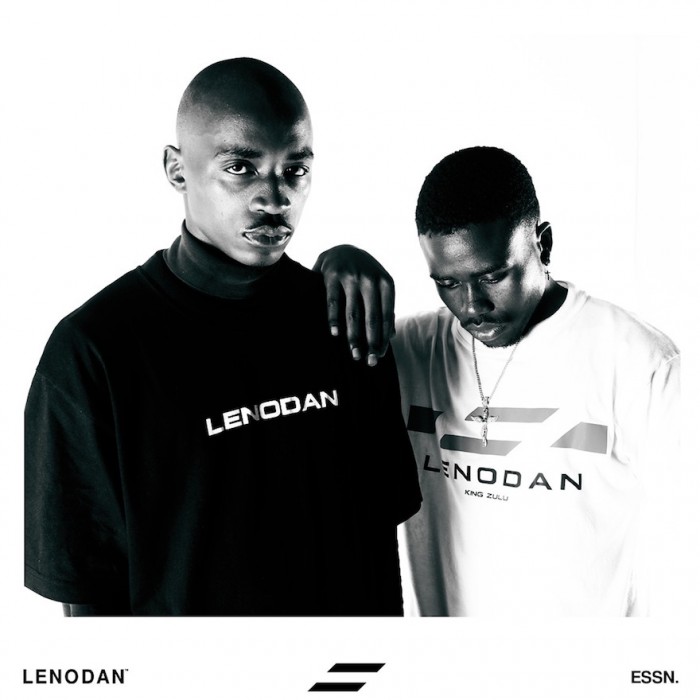 What does design mean to you?
I love this question. I think one needs to have a sense of purpose to answer it – the designer is obligated to be accountable and responsible. That's not an easy task.
Design is a way of thinking and exploring to reshape what's conventional, and then continuing the process of asking questions to iterate and refine in order to visualise and innovate. Design has a set of principles that contradicts but complements the loose ways of artistic expression. I like that a lot. Design shapes reality, which in turn shapes people's lives. I know I am a designer and consider it an honour to be called a designer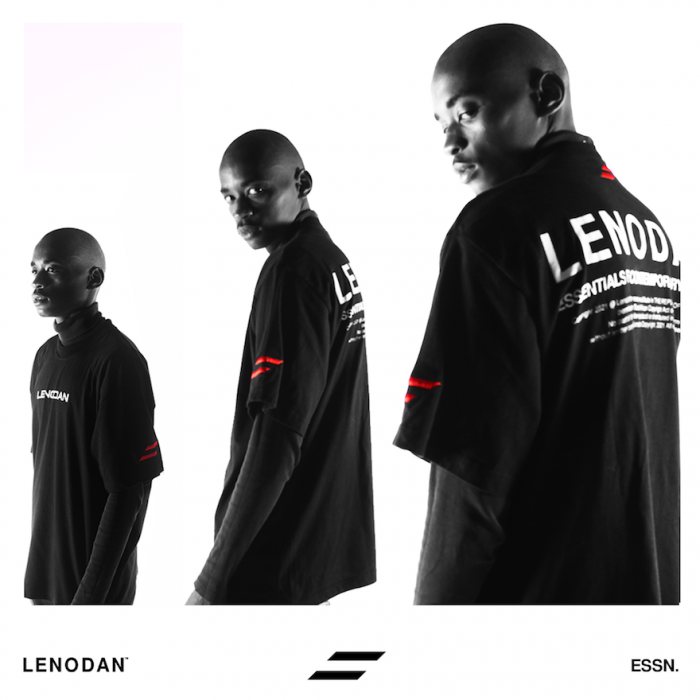 What skills do you think a designer needs today?
First and foremost, every designer needs to have a broad understanding of design principles, including architecture and photography. A designer needs to know something about everything. Inspiration is everywhere and so are the answers.
As a graphic design graduate, I believe every design discipline shares the same principles. Whether you are editing a picture or selecting a colour palette for the dress you are making for a friend, you need to understand several different design principles, like balance, hierarchy, alignment, repetition, contrast and more – or you can opt for more experimental design work.
Although I'm working solo at the moment, everyone needs a team. If you have a team that shares the same mission and values, their viewpoints will help to enhance your work.
Designers need the ability to scale design ideas in ways that are compatible and benign to the current environmental state of planet earth. There's no design if there isn't a world to design for! They also need to be able to effectively communicate ideas, both verbally and visually. We live in an information-saturated world, so getting to the point is important.
Who are your biggest influences?
My design language is influenced and inspired by both the inanimate and animate, from nature to multimedia, patterns, sound, industrial aesthetics… My mentors in the fashion design space are Virgil Abloh, Samuel Ross, Rei Kawakubo and Yohji Yamamoto. These are the few pioneers on my list who influenced my understanding of fashion; who illustrated what fashion is and what it should be.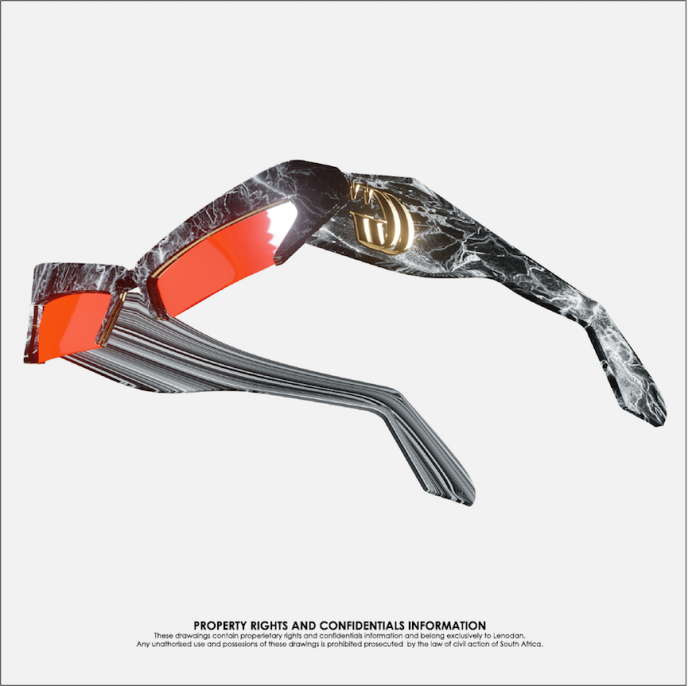 What's next for you?
I'm actively engaging in the hybridisation of design principles and forms in order to shape the future. I'm currently working on my debut collection, which will be exclusively made for artists in all creative disciplines. The collection explores aspects of hybridity, sustainability and more. I have planned to invest time working with more creatives to aid collective support and creative viewpoints to enrich my creative direction to help create a multi-generational brand.
Read more:
Announcing Design Indaba's Emerging Creatives Class of 2022.
Dreams in 3D.
Subverting narratives.
Credits: Supplied