Founded in 2012 on the slopes above the rural village of Kurdějov in the Czech Republic, Gurdau Winery is located in an area with a rich wine-growing history as one of the most important wine suppliers to the people of the nearby towns, as well as to aristocratic courts. With a deep connection to the village and its natural setting, Czech-born architect Aleš Fiala was commissioned to design a building for the winery that blends seamlessly with its natural environment.
Taking great care to incorporate the building into the terrain inspired a gentle curve as a 'wave in the landscape, a hill between hills'. The building's in-ground setting is supported by the use of materials such as exposed concrete, glass, metal, oak and acacia wood.
Designed with time in mind, Gurdau Winery will gradually unfold its true potential for flourishing greenery on both the building itself and surrounding landscapes. The curved roof of the structure has been crafted to serve as an expansive green space, covered in grass and indigenous vegetation, while the surrounding area has been planted with a diverse array of shrubs and majestic mature trees, some of which intertwine with the green roof.
Sustainability was a priority in the design. To prevent overheating in the hottest summer months, the building features thermally insulating triple glazing, combined with oak slats in front of the windows. An air-to-water pump is used for heating, while rainwater is collected in a storage tank and used for irrigation of the grapes. And the location of the building in the middle of the vineyards minimises the need for the transport of raw materials and workers within the winery.
The two-storey building, which was constructed with reinforced concrete, incorporates an underground level used for producing and storing wine, and a ground floor for tasting, sales and hosting, as well as two apartments available for accommodation.
'We believe that the Gurdau Winery concept will make a significant contribution to the rapidly growing and increasing wine and wine-tourist culture in the Czech Republic, and will support the growth of a new charming tradition of cultivated encounters and connections between man, wine and landscape,' notes Aleš Fiala.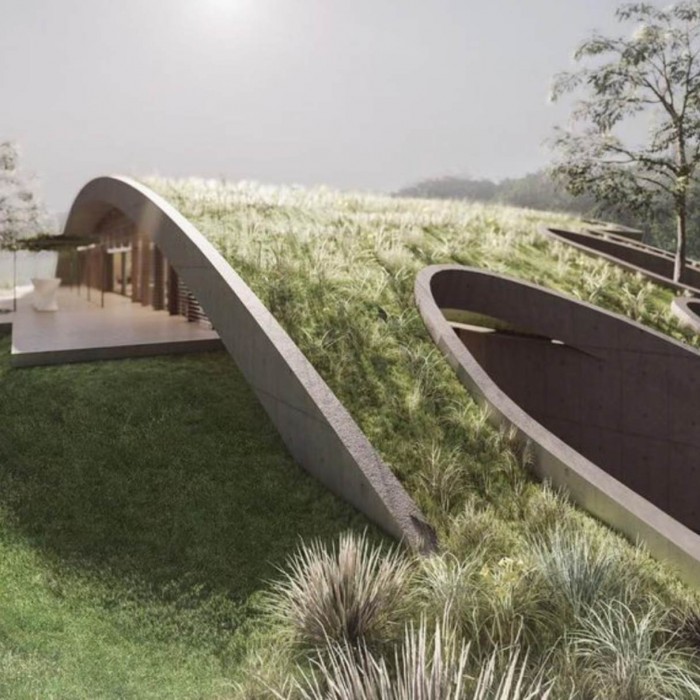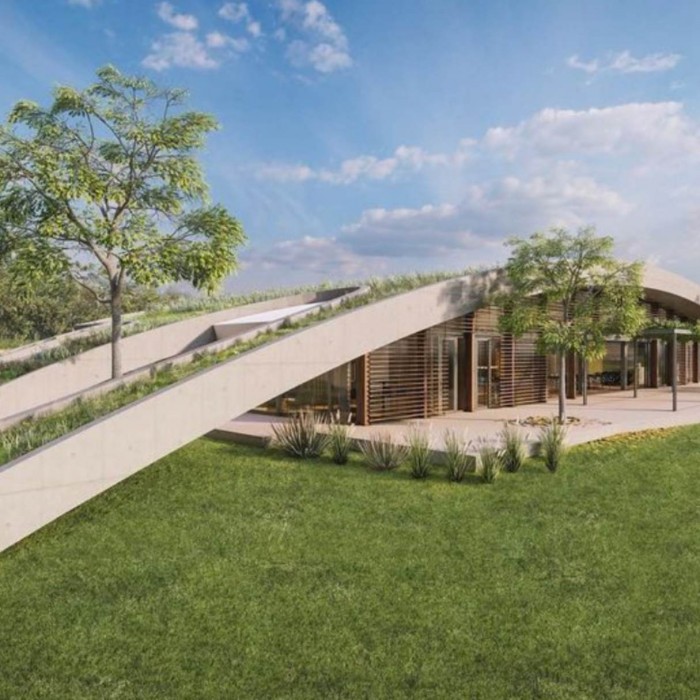 Read more
Photographs: Aleš Fiala, Boys Play Nice.