Design Indaba alum Olafur Eliasson's art and architecture firm Studio Other Spaces recently unveiled the latest photographs of its ongoing architecture and landscape project in Ethiopia, the Meles Zenawi Memorial Park, which was started a decade ago.
Located on the northern outskirts of Ethiopia's capital Addis Ababa, the 65-hectare multifaceted public space is dedicated to former Ethiopian prime minister Meles Zenawi. Over the last ten years, the studio has been working on the massive project, which spans a vast and diverse terrain, linking seven pavilions and five buildings along a 2,4-kilometre-long footpath. The path, which follows the site's topography, incorporates flowers, trees and stones collected from various regions of the country. Water is prominently featured throughout the site in various settings, serving as a tactile reminder of its continued significance for the growth of the nation. There are also a reception area, guest house, office building, research centre and library.
It was in 2013, while Eliasson was working in Ethiopia on various projects (including programmes initiated as part of the Little Sun project), that the Meles Zenawi Foundation invited Studio Other Spaces to create the memorial park, in collaboration with local architects Fasil Giorghis and Kidus Hailesilassie.In 2016 Vogt Landscape Architecture joined the project to curate the gardens that surround each building and the footpath.
The architectural features, which are structurally unique, merge traditional craft methods with contemporary technology. For example, due to Ethiopia's proximity to the equator, the sun follows a predictable path almost every day at a consistent angle, and this phenomenon particularly enriches the facades, as the sunlight throughout the day causes the walls' colours to change. Additionally, Studio Other Spaces has drawn inspiration from an old Harari tradition of plastering walls with multiple layers to create a distinct texture.
The vast picturesque landscape combines the city and nature in a site that is designed to be a reflection of not only Zenawi, but also of the history and future of Ethiopia as a nation.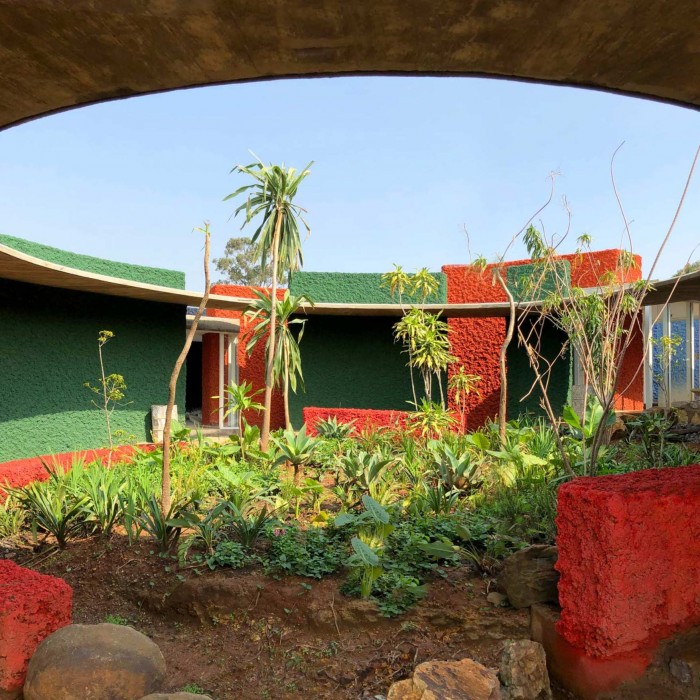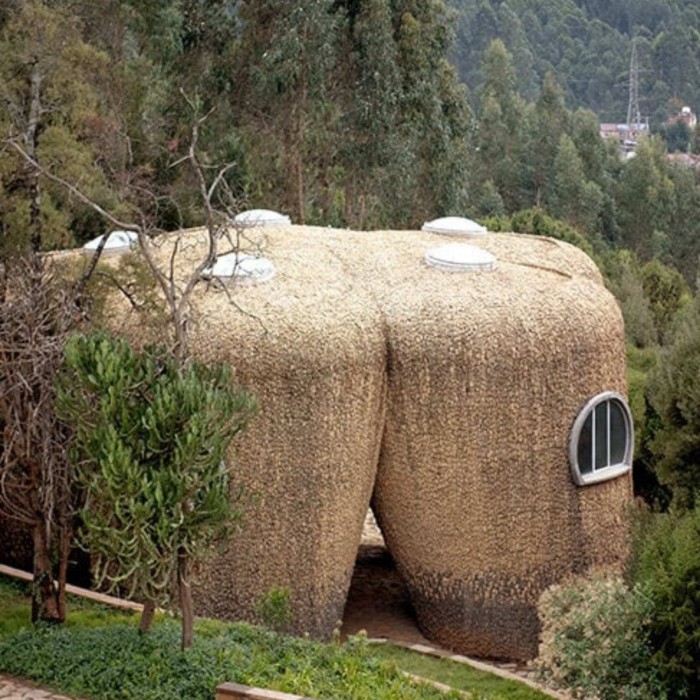 Read more
Vincent Callebaut's Pollinator Park Brings People into Harmony with Nature's Pollinators
Photographs: Studio Other Spaces.