In an effort to help rejuvenate the Mother City's happening hub of Bree Street in the wake of lockdown, a unique parklet has just opened its "doors" in front of I Love The Dough to welcome curbside patrons.
Located in front of the trendy pizza parlour on Bree Street, the new public-minded parklet is the result of a fruitful collaboration between Design Indaba, Beefeater Gin and the restaurant. From pavement to an urban oasis – the new parklet makes for a prime spot to people watch, mountain gaze, laze about and take in the sights of Cape Town.
In response to a concept and commission by Design Indaba, the parklet was designed by former Design Indaba conference speaker Thomas Chapman of award-winning architectural firm Local Studio. An architect and urban designer, Chapman is the founder and principal architect of his studio, which aims to use design to create social and economic development for people of all classes. Notably, Chapman has previously collaborated on the Trevor Huddleston Memorial Building in Sophiatown and the Arch for Arch memorial (also a Design Indaba project) in Cape Town.
The parklet stands out from predecessors thanks to its pioneering use of cross laminated timber (CLT). Design Indaba specified CLT using wood harvested from alien vegetation in support of Cape Town's mission to clear water-draining plant life from catchment areas. In this instance, the wood was harvested from eucalyptus, which is endemic to southeastern Australia. Removing alien vegetation from the landscape of the Western Cape will help restore billions of litres of water in the years to come.
In addition to its water restorative benefit, CLT is heralded as the building material of the future. In the case of the parklet, the material began as a nett-negative carbon emitter and will act as a carbon store during the parklet's lifespan. The construction process lent itself to off-site assembly with 80% of the build taking place in a factory, thus reducing disruptions to the local community. Fabrication was provided by Cape Town-based company XLAM. The use of CLT gives the finished space a striking appearance while embracing sustainability and greening by bringing a moment of civic landscaping and magic to what would otherwise have been bare tarmac.
"What was once merely a parking spot is now a testament to the power that urban design interventions have to improve city life," says Design Indaba founder Ravi Naidoo. "We're elated to see our mantra 'a better world through creativity' realised in an impactful way."
It is said that cities that welcome and encourage urban life and interaction through community spaces are better cities to live in, offering an improved quality of life for both residents and visitors. It was in this spirit that Beefeater Gin came on board as a partner to the project as part of their vision to "refresh your love for life in the city" and help the community reconnect with their city spaces.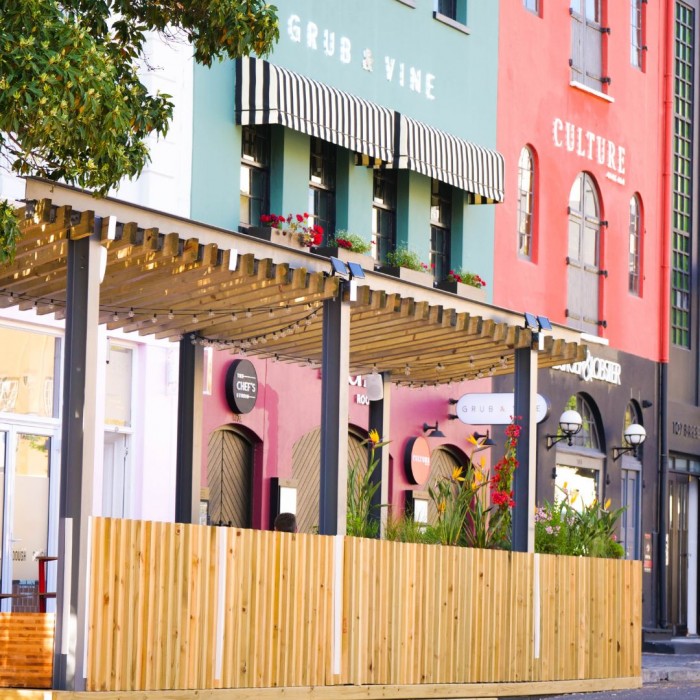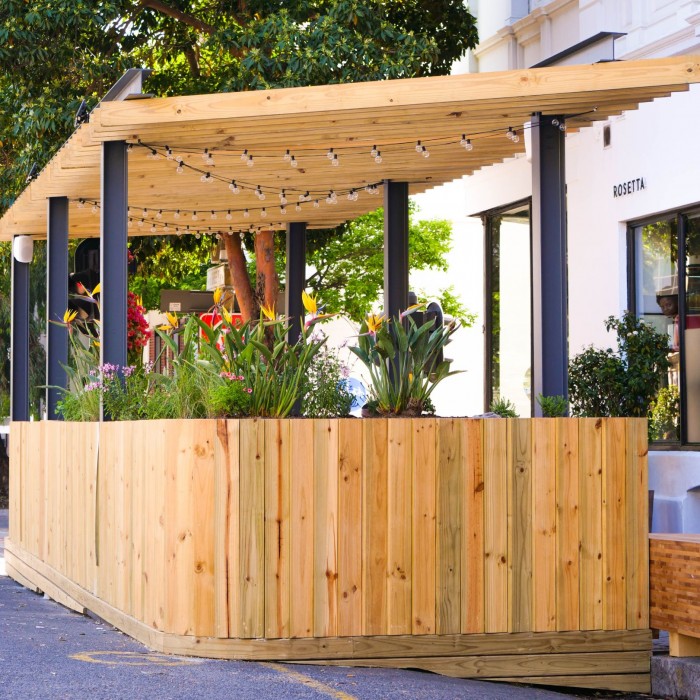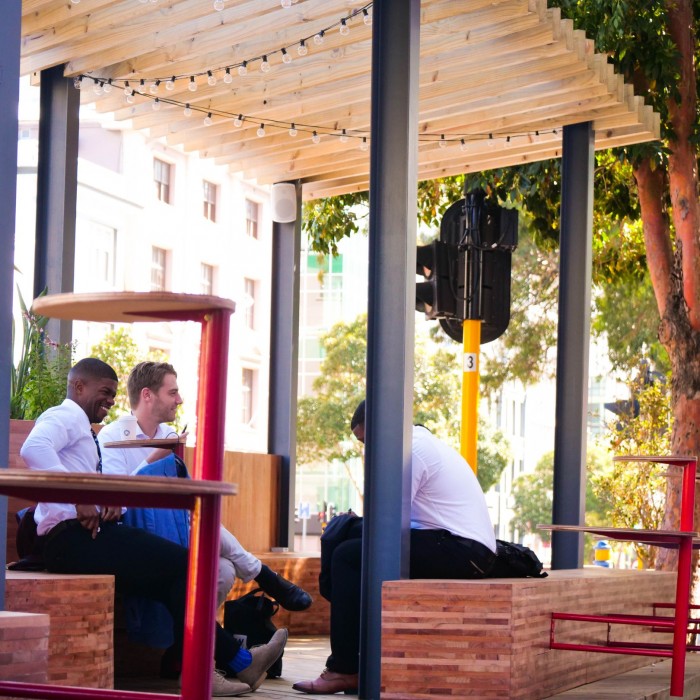 Read more:
Credits: Design Indaba, Beefeater Gin & I Love The Dough