From pandemic-induced mental health issues to livelihoods disrupted by a volatile economic climate, some reinvention is certainly in order. ODA is an office of architecture based in New York City with a vision to make the city greener, more economically advantageous, and more of a pleasant living experience for citizens.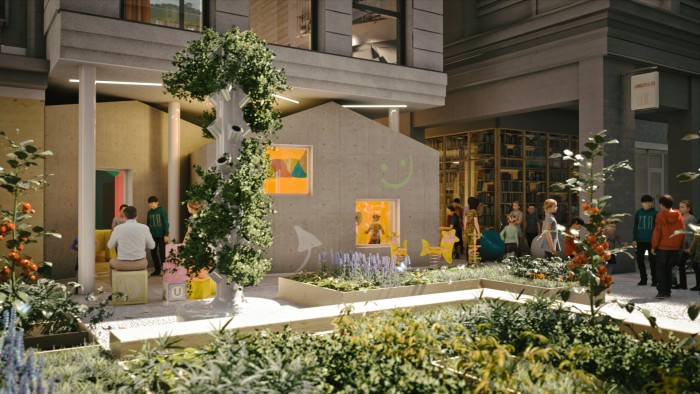 ODA aims to achieve this by creating a seamless transition between indoor and outdoor living through good design. In such a densely populated city, the team feels there's an inherent need to extend the public realm. Through their video entitled Beyond the Street, ODA conceptualises a city whose vertical urban living is maximised to create a dynamic environment with human experience at the forefront.
The video, rendered by See Three, sees ODA use The Flower District in New York City as a case study for the project. A once booming area with flower vendors, hotels, residential and boutique office buildings, has now made way for traffic, empty commercial spaces, and underused parking lots. This commercial district fills up during business hours and is abandoned on nights and weekends, making it harder to maintain a sustainable social and economic urban fabric. The Flower District essentially signifies the decline of economic potential and the establishment of diverse communities.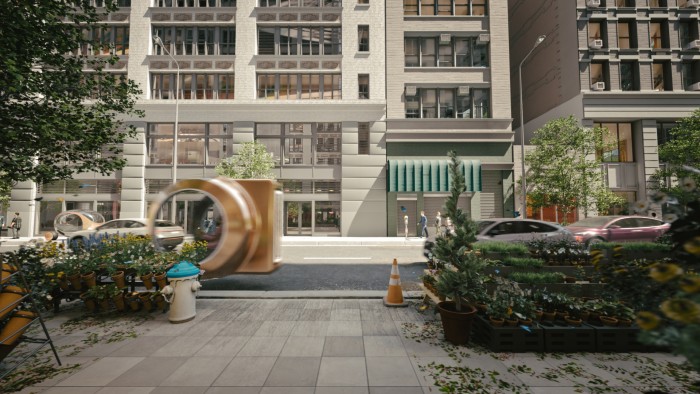 ODA proposes breaking open these city blocks to create interior courtyards and pathways that will over time develop into spaces filled with culture, leisure, affordable retail, and community spaces. Their proposal for this micro-economy also includes a new zoning regulation that encourages new and privately-owned buildings to create bigger courtyards in exchange for more vertical space.
This is a win-win situation as private investors get taller buildings while the public gets more interactive spaces. The goal is to create mixed-use neighbourhoods that replace big retail spaces with local shops, cafes, housing, art galleries, etc. that are accessible and inclusive. ODA does not want to perpetuate inequality and hopes to create ground-level spaces that serve everyone, not just the wealthy who live above them.
ODA believes that this concept can be applied to any existing urban neighbourhoods that need a better pedestrian experience, more green spaces, more biodiversity and more economic incentives for local businesses to flourish.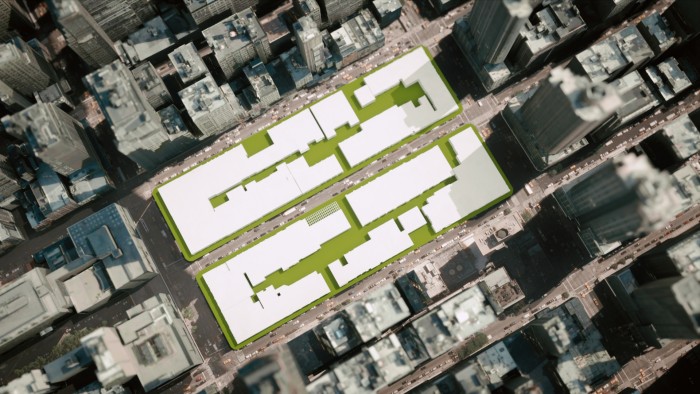 "The idea does not stand apart from our existing public spaces, but rather complements and extends them. It advocates for new types of activities beyond traditional parks or sidewalks. It also helps to form urban pockets of engagement where people can interact with one another and with nature. It fosters increased biodiversity and, in that sense, a more sustainable future."
Give the Beyond the Streets video a watch:
See more:
Breathing cities: China's first vertical forest to combat pollution.
#DI Alumnus Snøhetta takes Green Building One Step further by Developing Sustainable Concrete.