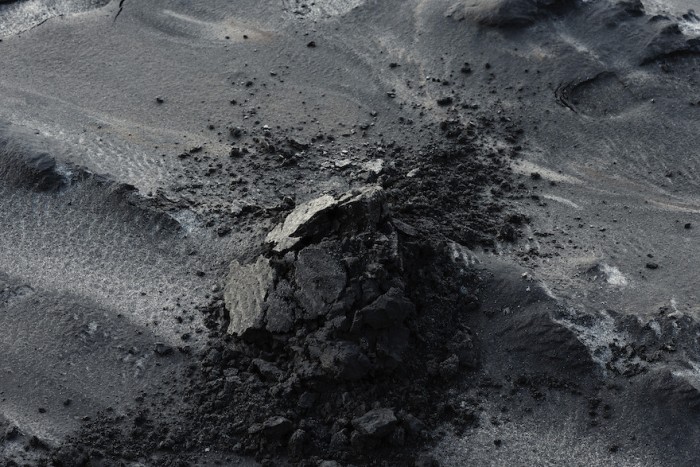 The need for sustainable building solutions as the world's populations grow and cities expand has necessitated innovation on unprecedented levels. We simply cannot continue to build as we have in the past without considering the long-term implications.
In recent years, Snøhetta has been investigating and researching materials central to the building and construction industries. The aim is to find new ways of tackling the environmental challenges these materials pose, while remaining realistic about certain materials being set to remain the industry standard. The result is two pioneering projects – Biocrete and Geopolymer Concrete (in collaboration with Saferock).
As the most widely used building material in the world, concrete plays a significant role in the carbon footprint of the construction industry. Its key component, cement, is the source of about 8 % of the world's CO2 emissions. To reach the goals of the Paris Agreement, annual global CO2 emissions linked to concrete will need to fall dramatically in the next few years. But its versatility and ubiquity means it's unlikely to be replaced, so finding a more environmentally friendly solution is imperative. Hence concrete seemed like an obvious place to start.
In 2020, the idea of creating a carbon negative concrete took hold. Teaming up with Norway's most experienced contractors, researchers, producers and suppliers within the concrete industries, Snøhetta started work on Biocrete. Every year, around 1,000,000 tons of surplus wood is thrown away in Norway. From this, approximately 300,000 tons come from the construction industry, of which 94% in turn is incinerated. In Biocrete, the firm has found a way to use scraps, cut offs and waste wood that would otherwise be incinerated.
In March 2021, the first carbon-negative full-size wall element was cast, and deemed successful in terms of its practical execution, and the final carbon negativity.
In another aligned, but separate project, Snøhetta has also entered into a strategic partnership with Norwegian start-up Saferock to pilot and market the production of another sustainable concrete. Geopolymer concrete was born of a desire to develop low CO2 emission concrete as an alternative to the established Portland-based concrete (currently the most widely used building material in the world).
Geopolymer concrete is a type of inorganic polymer consisting of minerals, typically stemming from waste streams from mining industries and power plants. This has the added benefit of finding a new channel for waste that would otherwise pose an environmental threat. The production of geopolymers has a CO2 footprint at least 70 % lower than traditional Portland cement as well as several pros - such as higher temperature and chemical resistance and significantly lower permeability.
By combating a growing waste problem and the world's increasing CO2 emissions, these two new innovations from Snøhetta can change the environmental footprint of a widely used material such as concrete and make a much-needed planet-positive contribution.
Here's more:
Visit snohetta.com.
Learn to approach design with empathy, says co-founder of Snøhetta.
Snøhetta unveils Arch for Arch project at Design Indaba 2017.
Sleeping with Snøhetta under the Scandinavian sky.
Credits:
Bjørnar Øvrebø