A new startup from Practice Fusion's founder and former CEO Ryan Howard has raised over $1.5 million in seed money to produce a heart monitoring smart watch called iBeat. Inspired by the sudden passing of Howard's childhood friend who died in his sleep at only 40, the device works to save lives by speeding up the delivery of responsive care in the event of cardiac arrest. "Dying in my sleep is one of my mortal fears," Howard told Forbes Magazine.
Able to detect signs of an oncoming episode by closely monitoring the user's heart activity, the watch immediately responds to any signs of cessation in heart function. After sounding an alarm, the iBeat asks the wearer whether they are feeling okay. If 'no' is selected or the wearer is unresponsive for more than a few seconds, the watch will immediately notify family members or caregivers of an emergency.
Measuring heart activity twice a second – including things like heart-rate intervals, pulse oximetry, and other variables – the iBeat watch is different to the numerous wrist-based health monitoring devices currently on the market. Self-charging and fitted with GPS, the iBeat comes with its own unique service. For a monthly fee, iBeat's full-time dispatch team contacts emergency medical services if sensors pick up on signs of cardiac arrest.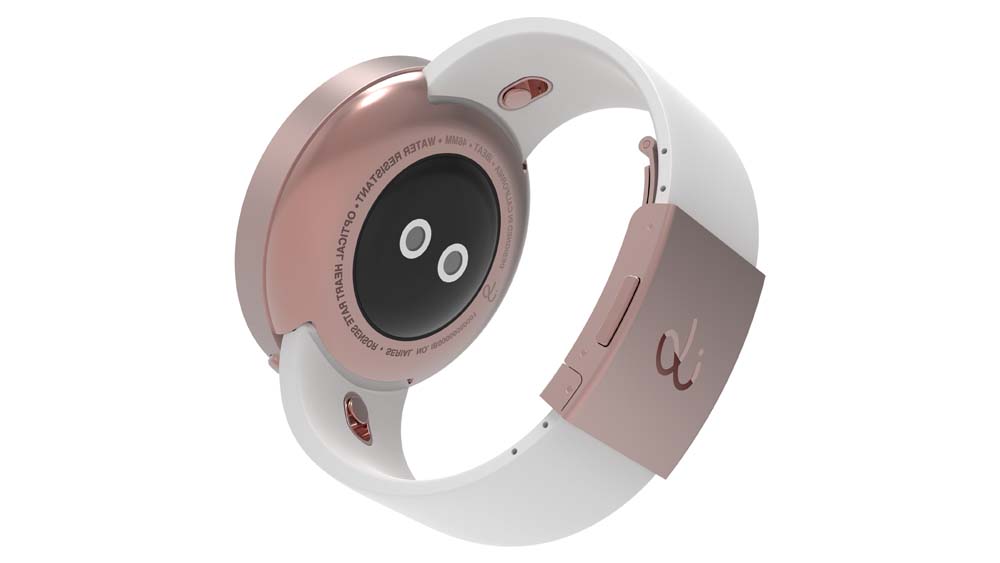 Equipped with an Help-on-Demand button, the iBeat also functions as an emergency lifeline, able to notify loved ones or medical professionals in the event that the wearer finds himself or herself in a different kind of life-threatening situation. It's a function that makes it relevant to all consumers, not just those it's specifically targeting.
"We're definitely targeting a booming market, like a 50-70 market," Howard explained to. "Those other guys are really focused on people who've fallen and preventing it from happening again" he says, referring to producers of devices like the Fitbit, Lifeline and Life Alert. "iBeat is different because it's a younger demographic. It doesn't brand you as elderly or old or sick. It's covert, it's clean, and it has sensor technology that's running passively." Available in black and rose gold, the smart watches retail online for $129 each.