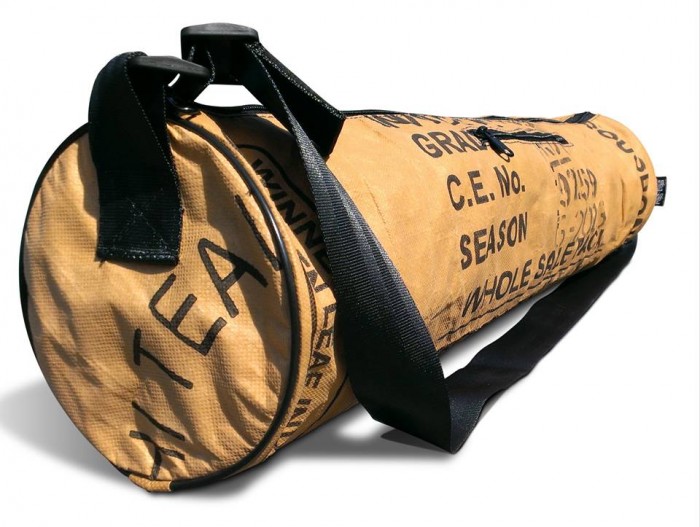 Ragbag
Ragbag is a brand that stands for recycled, fair and fashionable bags and accessories, and the products are made in different places in India. Ragbags are made of recycled plastic bags, big teabags and cotton rags. These are collected and fabricated by "ragpickers" and women's groups in the slums of New Delhi and Calcutta and in a small village in Tamil Nadu.
Ragbag was founded in 2006 industrial designer Siem Haffmans. Haffmans had visited Delhi in 2005 for a conference on sustainable design. He met designer Anita Ahuja, who had invented a process of pressing plastic waste bags together into colourful sheets. He asked young Dutch designers at the Rietveld Academy and the Design Academy to design bags and within a short time, the first Ragbag was made. The colour combinations of the Indian producers surprise him.
"That gives an Indian feeling to the product. I want to give them space for new ideas," said Siem.
Ragbag follows the ten fair trade principles of the World Fair Trade Organization. Ragpickers and fabricators are paid a fair wage, providing them and their families "means of livelihood" and access to more opportunities.
The Ragbag is was one of the pre-selected Green Product Awards nominees, and was presented to a live audience at the Stockholm Furniture Fair in mid-February 2016.