From the Brazilian seaside city of Rio de Janeiro, graphic designer Felipe Taborda is one of the South American country's preeminent creative thinkers. Working largely across the spheres of culture, publishing, and recording, his extensive body of work has seen him design for big-name clients, and exhibit around the world. In 2002, he was the single Latin American to be listed in the TASCHEN published 'Graphic Design for the 21st Century – 100 of the World's Best Graphic Designers'.
As a child, Taborda was lucky enough to develop a close bond with family friend and graphic designer, Aloisio Magalhães. Known as the 'father of design' in Brazil and considered one of the most important graphic designers of the twentieth century, Magalhães influence on the young Taborda was significant.
Crediting the design maven with helping him develop the kind of listening skills critical to his practice, Taborda later went on to study cinema and photography at the London International Film School, Communication Arts at the New York Institute of Technology and Graphic Design at the School of Visual Arts.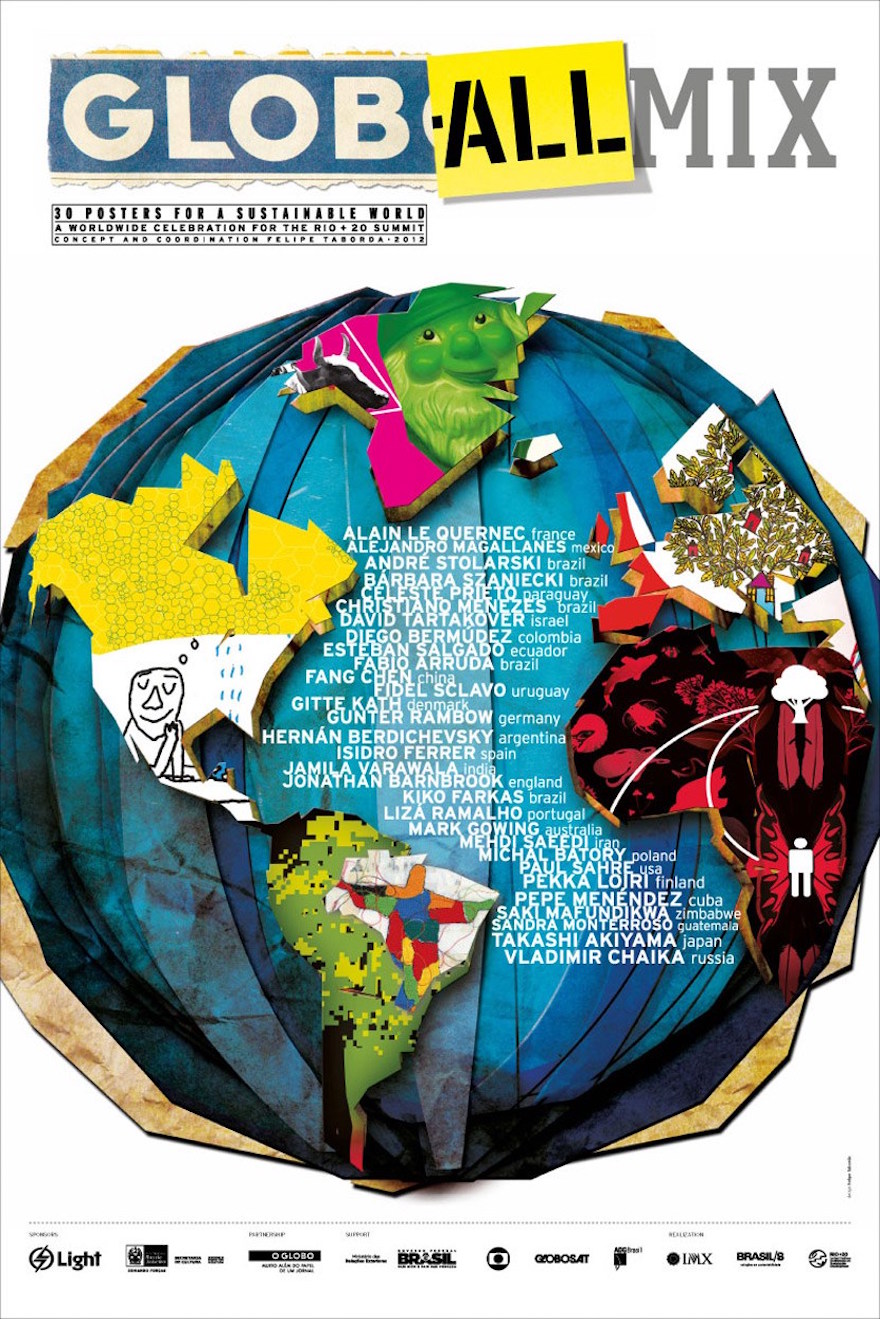 "I grew up during the 60's and 70's, with the explosion of movies, records, comics, flower power, psychedelia, and all the other marvellous changes these decades made to the world," he adds. "All of this became part of my education."
Having run his own successful design studio since 1990, Taborda has always been careful to divide his time equally between commissioned work and more projects that he is passionate about. These include the publishing of Brazil Designs, working on a selection of issues of American magazine Print, establishing and curating the 30 Posters on Environment and Development project and appearing in numerous books including World Graphic Design (Merrell Publishers) and The Anatomy of Design (Rockport Publishers).
Despite this impressive body of work, one dream project has long evaded the designer: "I always wanted to do a Beatles' album cover," he laments, "but they split in 1969. Pity."
According to Taborda, the work of graphic designers from Latin America tend to be characterised by free-flowing forms and shapes. With significant economic growth occurring in varying sectors of the country, he also believes this is something being reflected in all the country's various creative channels – including design.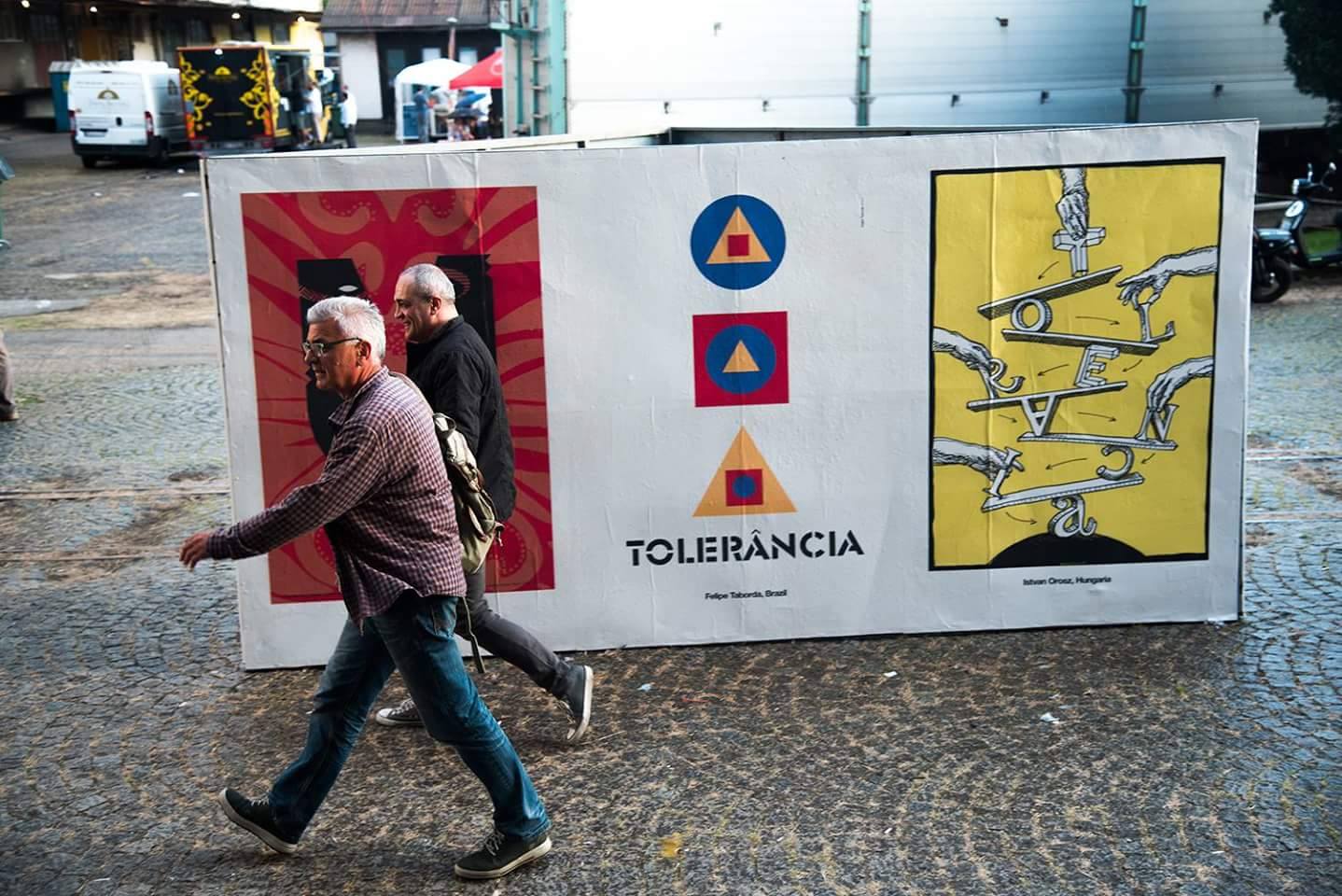 "This continent," he says of South America, "is a fantastic and immense area full of talented people in all fields. Of course, the economic and political movements can directly impact every professional scene, including design. We are living in a strange world right now, what with Trump, North Korea, , racism, refugee crisis', and abundant technology. To understand and process all this is the trick, because these things affects all us in every way."
At the 2018 Design Indaba Festival, Taborda's work was on display as part of designer and comic artist Mirko Ilić's Travelling Tolerance Poster Show.
In another similarly collaborative project with Susana Machicao, the director of the Bolivia Poster Bienalle, he invited 32 top graphic designers to contribute. Each one representing one of the 32 classified countries that played in the 2018 FIFA World Cup.
"The complete collection is great," he tells us. "Each one of them did a poster celebrating their personal 'passion for football' – a real and true feeling all round the world."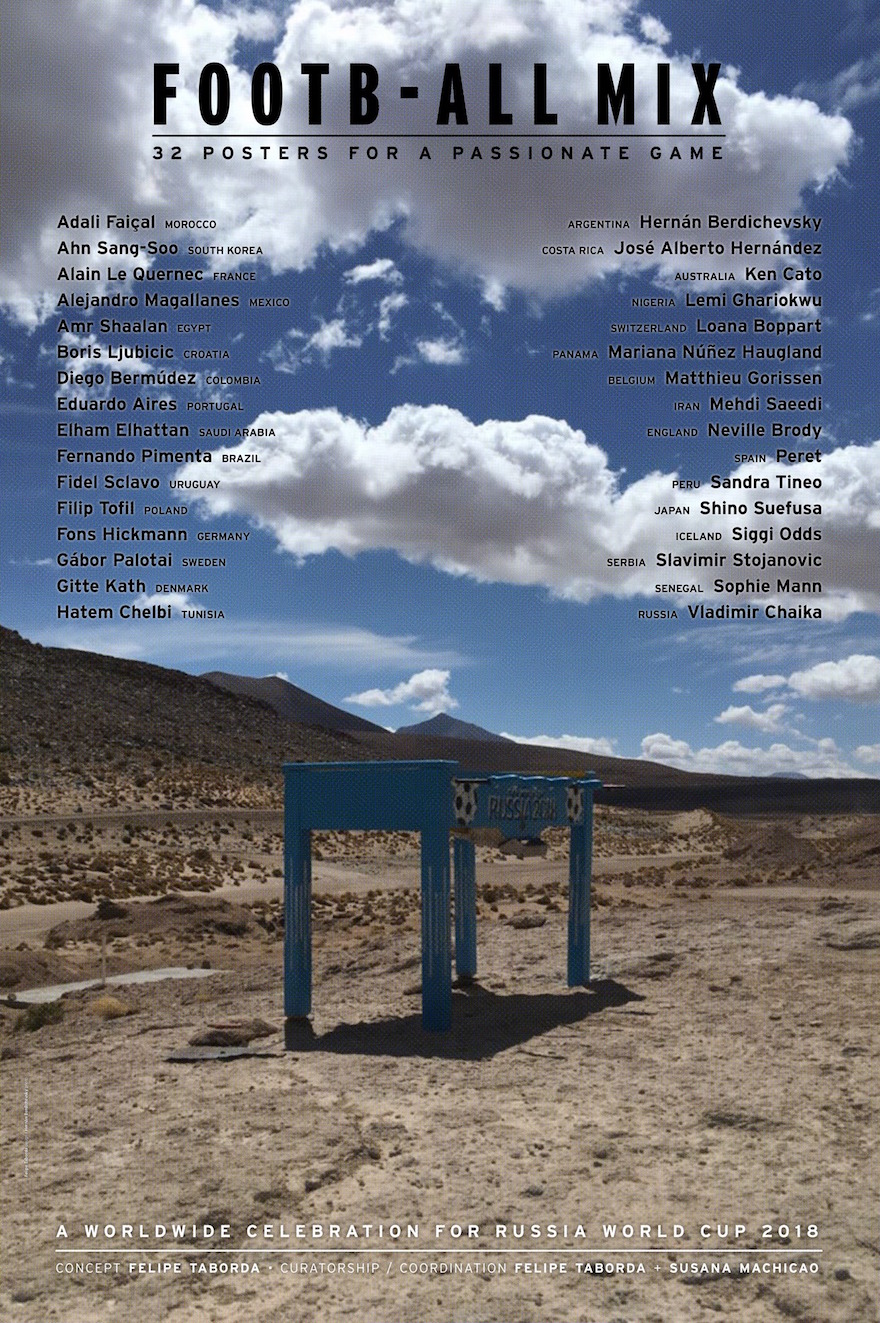 Termed the FOOTB-ALL MIX project, they displayed the posters in each participants country one week before the World Cup opening ceremony. Taborda and Machicao are also encouraging participants to conduct an internal competition for all design students within their country, with the best entries shown alongside the work of the professional designers – including England's Neville Brody and Mexico's Alejandro Magallanes.
"Graphic design deals essentially in information," Taborda explains.
"The more a population is informed about something, the better. Posters, a record cover, a good-to-read newspaper, a complete packaging for a product, all these things – if designed well– can provide a better quality of life for the world."
To learn more about Taborda's work, you can visit his website.
More from graphic designers:
America's illustrator-in-chief Edel Rodriguez on how the South African struggle influenced his work
Jacque Njeri's vibrant graphic art reimagines the Maasai people in outer space
Kate Moross on her unorthodox approach to work and what she considers good design