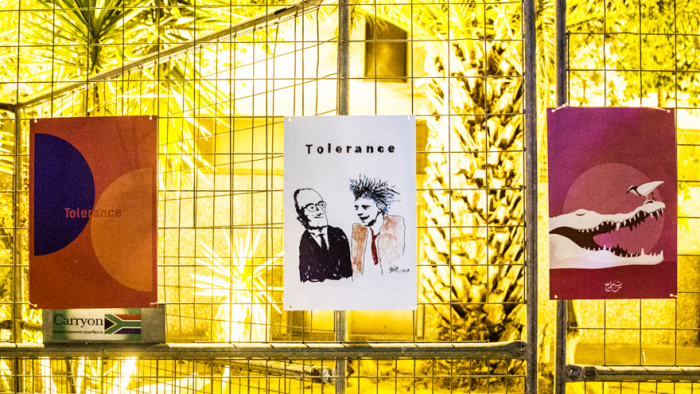 "Tolerance" is the name and central theme of a touring poster show that is popping up around the globe. Spearheaded by designer and comic artist Mirko Ilić, this collection of wall posters makes a universal call for empathy and fortitude through art. It was installed on the Artscape Theatre piazza in Cape Town during Design Indaba Festival 2018.
The outdoor exhibition formed part of Design Indaba's urban night festival, Nighscape, where our audience got to engage with the exhibition throughout the week in a comfortable outdoor setting.
The Tolerance Travelling Poster show features graphic design contributions from celebrated designers such as Design Indaba alumni Milton Glaser, Edel Rodriguez, Chaz Maviyana-Davies and over two dozen other artists including Istvan Orosz, Yuko Shimizu and Manuel Estrada.
The idea behind the Tolerance pop-up poster is to spread a simple message of humanity and reach the maximum amount of people while requiring as little infrastructure as possible. Instead of the costly and stylised nature of traditional gallery spaces, this exhibition is accessible to a much broader audience and it has been installed in shopping malls, open plazas, parks and other free access venues.
Local artists are asked to add their own visual take on the idea of tolerance with every exhibition that takes place around the globe. The collection grows with each new iteration and the whole venture is expected to last for two years. To date, the project has been exhibited widely including locations in Novi Sad, Madrid, Antalya and now Cape Town.
To follow the upcoming movements of the Tolerance Travelling Poster Show, click here.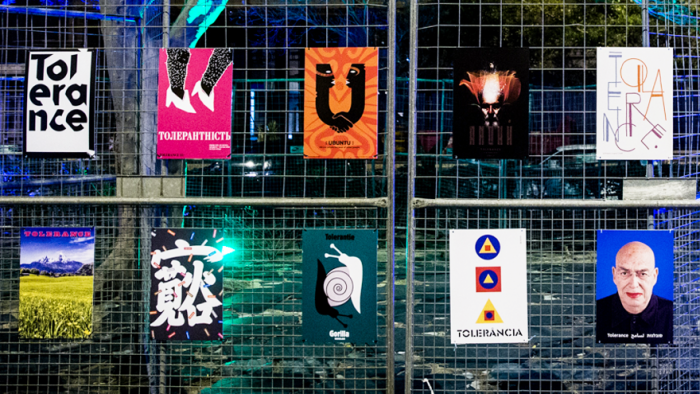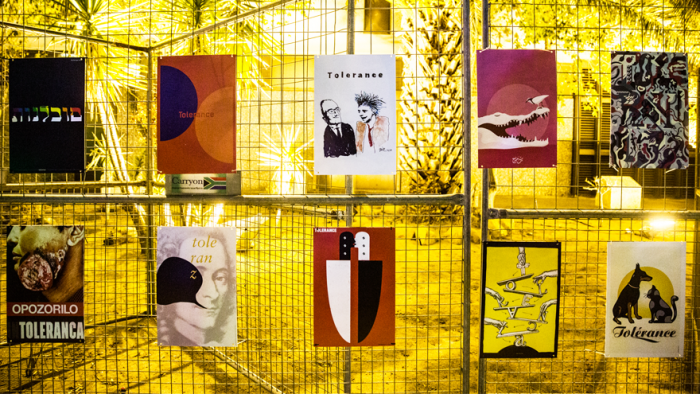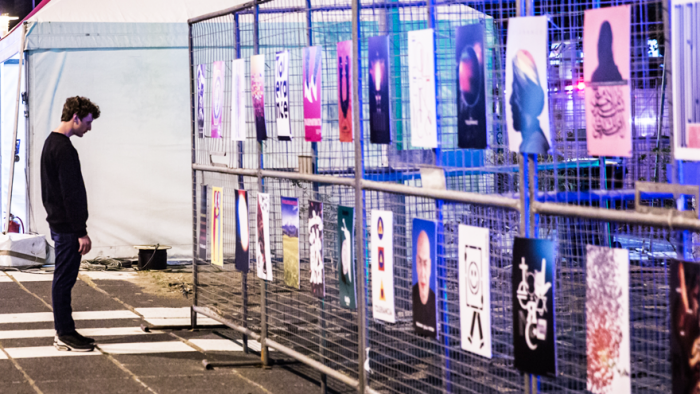 Watch the Talk with Edel Rodriguez