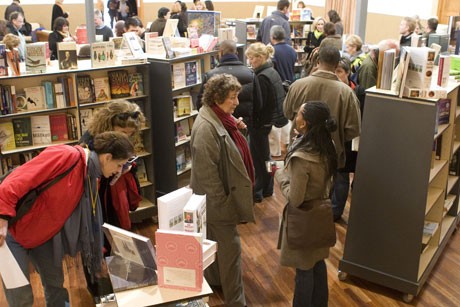 Franschhoek Literary Festival
What better place to listen to respected writers and other literaries engage tough issues than in beautiful Franschhoek? And that's exactly why you need to head down to the little town of food and wine, and now books, for the weekend of 14 to 16 May 2010.
Refugees, xenophobia and the South African education system are some of the more meaty issues that will be discussed over the weekend.
One of the not-to-be-missed discussions is "Who's afraid of the ANC?" which sees Kader Asmal, Zapiro, Allan Boesak and Rhoda Kadalie try figure out what's happening behind the scenes of the ruling party.
Another is Antjie Krog in conversation with Duncan Brown, dean of the Arts Faculty at the University of the Western Cape, about her new book Begging to be Black, which explores complex interwoven personal, political and social themes.
The "Is Sport the New Politics" discussion, which includes Ndomis Ngcobo, John Carlin, Tim Noakes and Jeremy Boraine, also promises to engage.
Other names to look out for at the festival include: Alistair Morgan, Isobel Dixon, Marita van der Vyver, Mark Behr, Jacob Dlamini, Chris Thurman and Angela Makholwa.
It's R60 to attend one session and R20 if you're a student. A large part of these proceeds will go to the Franschhoek Literary Festial Literary Fund. Tickets are available through www.webtickets.co.za.
Watch the Talk with Jonathan Shapiro