Translating her sentiments about how messed up life can get into drawings is something Sandy Little does every day. "Everything is wonderful and terrible at the same time and this is my way of making sense of the world," she says explaining the role that her illustrations and music play as creative outlets.
During her Design Indaba Instagram takeover, followers received a snippet of what goes on in the mind of someone who resisted when academic institutions pushed her to use other people's ideas as the basis of her creative structure.
Louwki, her boyfriend who she describes as "the curly-haired boy in [her] life" writes music with her and together they make sense of the world's uglies through their band Wolfgang Marrow. The artwork that she created for their single "Strange Beasts" stands out as Little's trophy in the way that it reminds her that she can make it through the worst and still live to sing and draw about the tale. Both the track and its album art tie up what Wolfgang Marrow's general message: "Come be gross with us. Let's get strange and awful".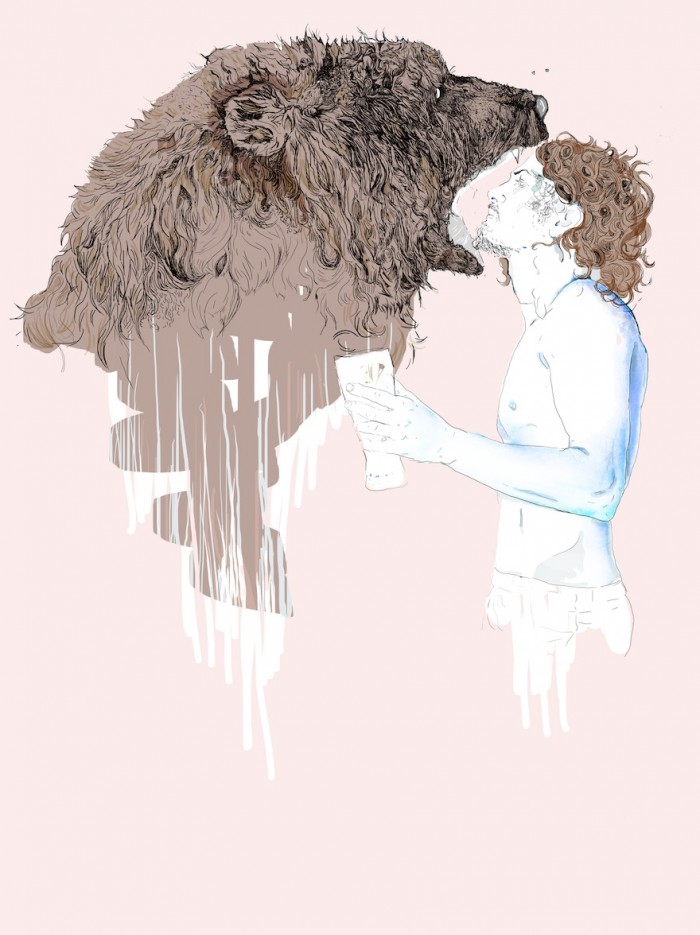 She admits that music was always her first love and appreciates that being a creative person goes hand-in-hand with wanting an audience. Little describes the way visual art is consumed and for the most part, silently appreciated.
"No one runs up to a drawing and starts yelling and clapping their hands," she says. Music and visual art are like two different languages to her, but she's still saying the same thing.
What you won't find out by listening to Wolfgang Marrow or stalking her Instagram account (@angrylittlecrayon) is that she's the girl who draws wieners in bathroom stalls and collects spicy words to use at a later stage to sound cool. She can't help but be herself whether there's an audience or not which is what makes both Little and her work a refreshing sound to hear and sight to see.
Her drawings and lyrics are often dangerously personal in nature. "Maybe it's a form of self-harm or public masturbation," she ponders, "but either way it still feels good." She encourages the youth she lectures to stick to their own style even if it makes everyone uncomfortable at first. "If you stick to your own style, your own god-honest-mud-and-spit style, people slowly buy into your ideas and you get away with your [unruly] art and also your sanity."