Celine Semaan was born during an incredibly turbulent period in Lebanese history. The war led to Semaan and her family fleeing their home country and eventually settling in Canada.
During this time there was a mass environmental movement occurring in North America. Moving between these extremes led to Semaan growing up with an awareness of how alarming the impact is that humans have on the environment.
"When I returned after the war had ended, and experienced the cost this war had on both the environment and the people, I felt it was our responsibility to try and make a difference," says Semaan.
Growing up against this backdrop of ecological awareness and having a strong sense of responsibility influenced Semaan's work later in life.
Semaan started Slow Factory in 2012. Slow Factory is an initiative that focuses on redesigning existing systems in order to achieve sustainable and regenerative change within the fashion industry. Semaan and her team at Slow Factory take material waste and repurpose it into new materials.
The reason she chose this name for her business was to highlight and promote a slow fashion movement. The fashion industry today moves at lightning fast speed. Products go out of fashion just as quickly as they came into fashion. And what remains are landfills full of wasted materials.
The way the industry is moving now is completely unsustainable. Every year major luxury brands burn billions of dollars' worth of merchandise as a result of overproduction and in order to maintain their elite status. Slow Factory encourages ethical and sustainable clothing production instead.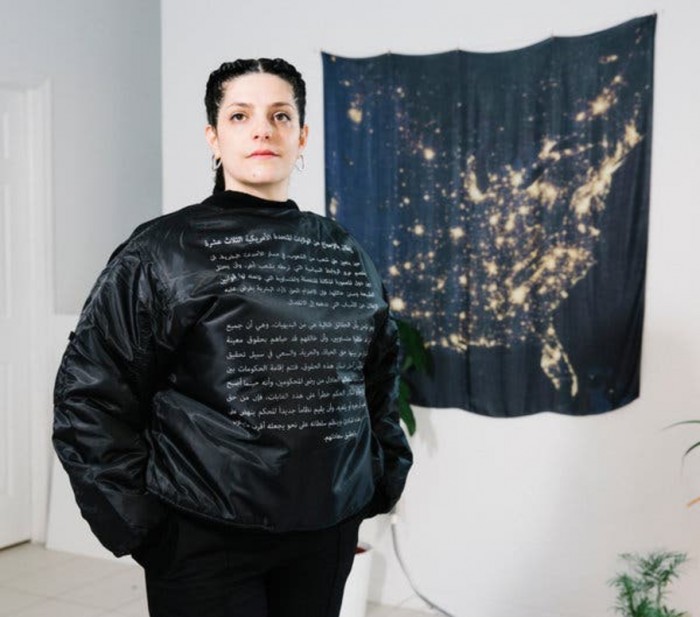 "While major corporations enjoy spewing the phrase 'Reduce, Reuse, Recycle', they tend to only focus on the recycling part, which continues to encourage consumption, while completely ignoring the other two aspects," according to Semaan.
"In order to understand sustainability we need to understand that it is on a spectrum. By only trying to cause less harm by recycling our materials, we are still causing harm by continuing to mass produce," she adds.
She believes that the current consumption system preys on the insecurities of consumers, on their lack of sense of self, and their relationship with nature.
"Corporations and government show a lack of responsibility when it comes to displaying common sense and intelligence, managing resources, taming greed, and generating a proper process for the good of both people and the planet," says Semaan.
"The industry has been designed in a linear system, one that overproduces goods, and rips resources from the earth. All trade routes for cotton, silk and many resources used in the industry, as well as labour, correspond exactly to historical colonial routes on a map, and this makes us see how the fashion system is one of oppression and exploitation," says Semaan.
Today instead of exploiting nations for things like sugar, spices and coffee, the former colonies and developing countries are now providing cheap labour and disposable clothing. This waste culture is a product of capitalist consumption.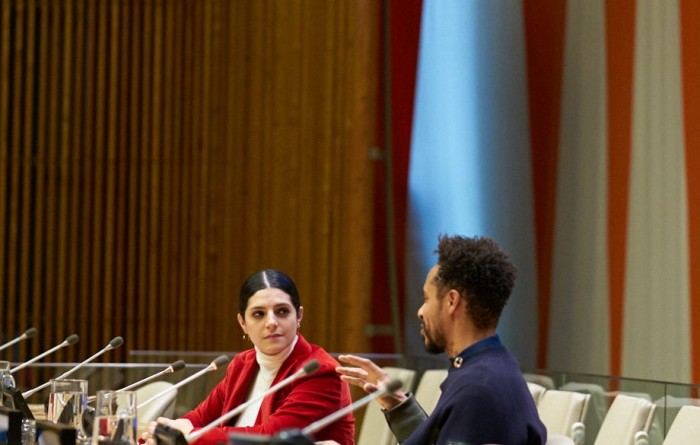 She notes that if one looks at Middle Eastern, African and Asian cultures, one finds that these cultures have been practising sustainability for years, and have promoted craftsmanship and tailoring. So, instead of casting clothing items away when they are torn or damaged, these materials are repaired and their lifespan prolonged.
Semaan mentions that while the fashion industry is responsible for generating tons of waste every year, just creating sustainable fashion is not going to solve the problem. She believes that sustainability is an issue that needs to be addressed in all industries.
In order to work towards this, Semaan started Study Hall. According to the designer, Study Hall, also known as UN Study Hall (because of their partnership with the United Nations), is a cultural institution that welcomes debates, conversations, lectures and workshops around sustainability literacy.
It offers a platform for continuous open education in order to prepare the human race for the future. Study Hall's panels have featured some prominent names such as those of astronaut Leland Melvin, fashion designer Mara Hoffman as well as Orsola de Castro, co-founder of the Fashion Revolution.
Read More:
5 surprisingly sustainable fashion fabrics

Kye Shimizu is coding to fix the wasteful fashion industry
Material World: a film that gives form to the sustainable fashion debate