Kye Shimizu is a tech designer who uses code and 3D scanning technology software to create bespoke garments. His project, Algorithmic Couture looks at the existing fashion industry and its wasteful practises, and proposes a more sustainable future for fashion.
"The fashion industry is drowning in waste. How does this problem happen and how does it accumulate over time?" he asks as he begins his Design Indaba Conference talk.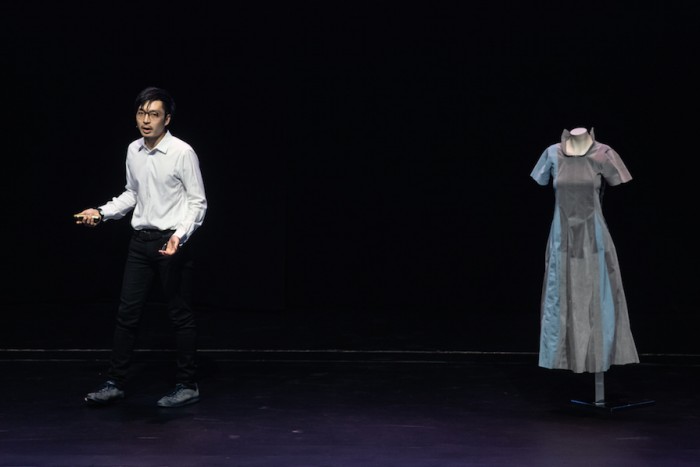 In this project, Shimizu and his colleagues Kotaro Sano, Kazuya Kawasaki and Yusuke Fujihira developed a system that borrows concepts from the traditional Japanese straight-line pattern cutting, which allows for little to no waste. He says ancient Japanese have held a sustainable approach to garment-making, making use of off-cuts for pieces.
The traditional Japanese garment, the kimono, lies at the centre of Shimizu's work.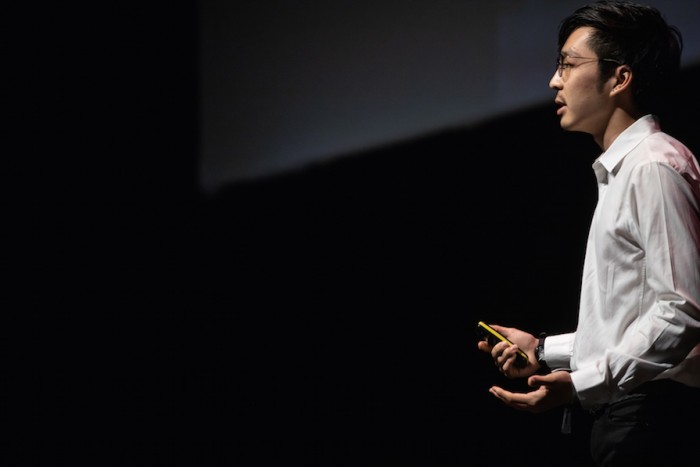 During his talk, he explained that the garment is not only eye-catching, but surprisingly also sustainable. "The kimono is regarded as one of the most beautiful garments in fashion history but not many people know that it's really sustainable," he says.
Adding: "[This is] because of the design of the kimono dress. It utilises straight cut patterns and it's almost composed solely of straight lines. There's no waste created in this fashion design process."
When it comes to his own design process, Shimizu uses 3D CAD software and algorithms to create optimised 2D zero-waste patterns cut to a customer's body data. With this, the shape of the consumer's body will never be a design concern.
"We optimize this using machine learning algorithms to create a fashion design pattern that does not create waste. We then utilize this data alongside fabrication software so that we're creating to actually sell. So, we don't create any stock," he explains.
In this process, the customer is also able to choose the fabric and colour, while garments are made using the digitally captured body data. Mass customisation is an essential part of Shimizu's innovative fashion system, as it enables a manufacturing process that reduces waste and energy.
In 2018, Algorithmic Couture was selected for the Judge's Award at the Wired Creative Hack Award.
Watch the full talk below.
Watch more talks from the 2019 Conference:
Gordon Reid on embracing the weird in design
Freyja Sewell is designing cognitive training technology for the future
Adebayo Oke-Lawal is rethinking masculinity in African culture