For most people, sustainable fashion material means a small set of names: organic cotton, hemp, wool, bamboo and recycled synthetics, then the list starts to dwindle. But there is plenty of work around the world to create new sustainable materials for the fashion industry, much of it providing encouraging results, some of it already making its way into the supply chain.
Some are destined to remain as experiments, lab curiosities that are more about developing new techniques and pushing the art of the possible.
But there are also ideas that have a real chance of becoming everyday fabrics for the 21st century, genuinely sustainable alternatives for designers, consumers and manufacturers.
Here are five of the most curious sources of sustainable fabric we've come across. They are being used to create fabrics that don't exhaust non-renewable resources, nor do they use polluting chemicals and toxins while being manufactured.
Eucalyptus Trees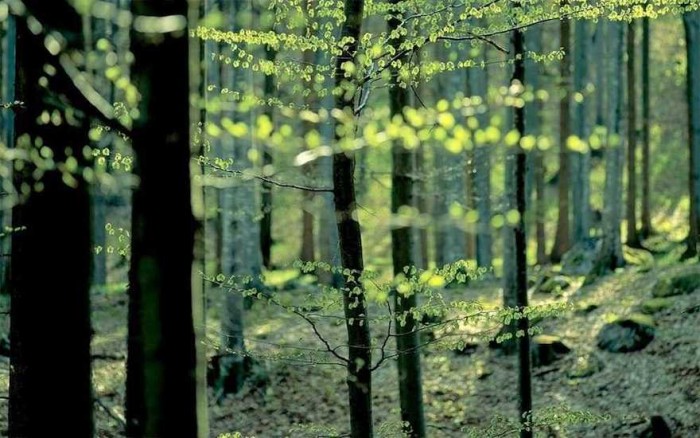 Lenzing has been making man-made fibres since the 1930s. Their historic area of expertise is in creating fabrics from wood, and one of their most interesting products is Tencel, a fibre made eucalyptus trees.
Originally known as lyocell when they developed it in the 1980's, it is made from farm grown eucalyptus trees, with virtually all the solvents used in its production being recycled.
The fabric is soft, absorbent and strong, as well as being biodegradable. You can already buy a wide variety of clothes made from it, from underwear to jeans.
Seaweed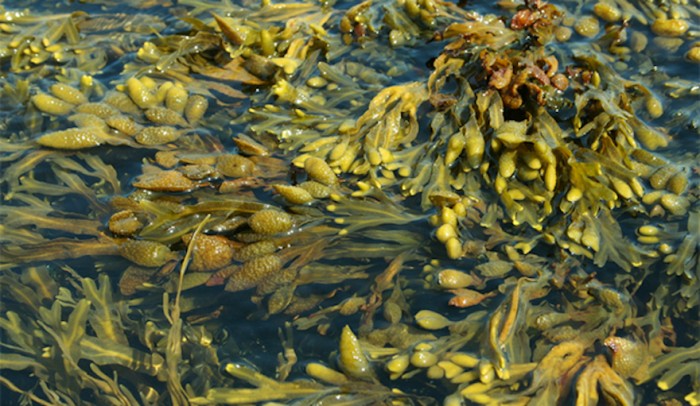 SmartFiber is a relatively young company, which started life making a version of Tencel from wood cellulose, but then went a step further by adding Icelandic seaweed to create Seacell.
Seacell is promoted as being softer and more comfortable than most other sustainable fabrics, and its makers also emphasise the health benefits of the seaweed. For example, the presence of vitamin E and anti-oxidants is believed to be good for the skin. It's also been independently certified as hypoallergenic and safe for baby products.
Lobster & Crab Shells
SwicoFil manufactures fabrics, both natural and synthetic. Their most memorable sustainable fabric is called Chitosan, or Chitin fibre.
It's named after Chitin, a semitransparent substance which forms the tough outer coating of crab and lobster shells. This is then used in the creation of fibers that produce bio-degradable fabrics. Perhaps surprisingly, these materials are hypoallergenic as well as antibacterial.
Wine Corks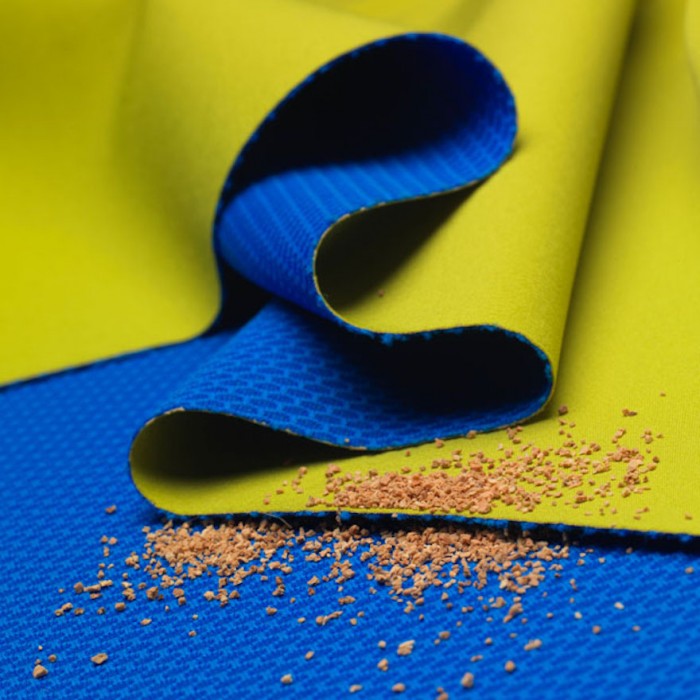 Schoeller is another old company, with roots going back to the 19th century. It's known today for innovation in fabrics, including sportswear and other technically advanced materials.
It's created a fabric called Corkshell, which is made using cork that is a by-product of wine cork production. They crush it to create an FSC certified cork powder, which is then combined with other fabric to create the final product.
The material they create is soft, light and breathable, and also has higher thermal insulation than comparable alternatives.
Milk
It took a biochemist-turned-fashion-designer to discover that when milk gets too old to sell, you can recover the protein from it, called casein, and create fabric!
The material can be blended with other fabrics such as cotton and silk, and is also known for being biodegradable, hypoallergenic, antibacterial and soft.
Unlike the other materials we've mentioned above, this one hasn't yet become available for manufacturers, but probably because it was only developed around 5 years ago. That should change in the near future.
This article was written by Was Rahman, editor-in-chief of Zayah World Magazine.