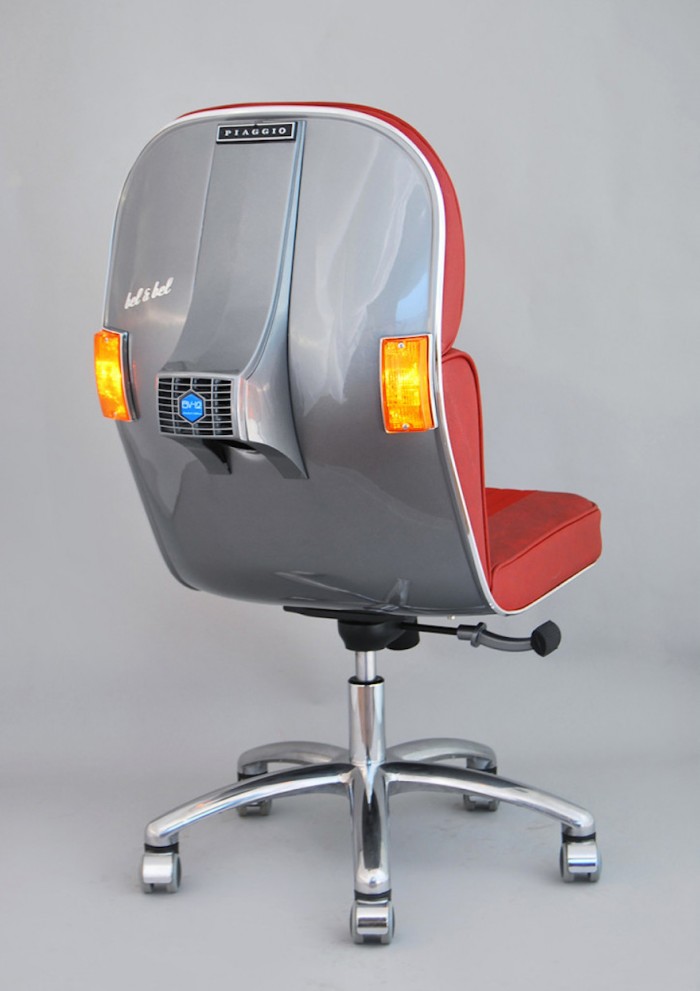 Carles Bel and Jesus Bel coincidently share a surname. They Started Bel&Bel studios in 2005, when the then fine art majors from the University of Barcelona, realised they share a passion for recycling and designing.
Operating from a restored farmhouse in the countryside, they work with waste material by upcycling items into designer products.
Their latest creations are upcycled or supra cycled office chairs made from the bodywork of Vespa scooters. They re-use the chassis, which is fixed to a wheeled base. The result is an ergonomic chair with a reinforced internal structure and a seat post containing a hydraulic piston, enabling the user to regulate and adjust the height.
They have created similar automotive supra cycled items in the past. A Vespa inspired segway, vintage automobile sofas and children's kick scooters based on this iconic motorcycle brand
Bel & Bel say they stick to the principle of the three "R's" reduce, reuse, recycle.
Their artistic production aims to draw attention to the so-called planned obsolescence, which is a result of modernity.