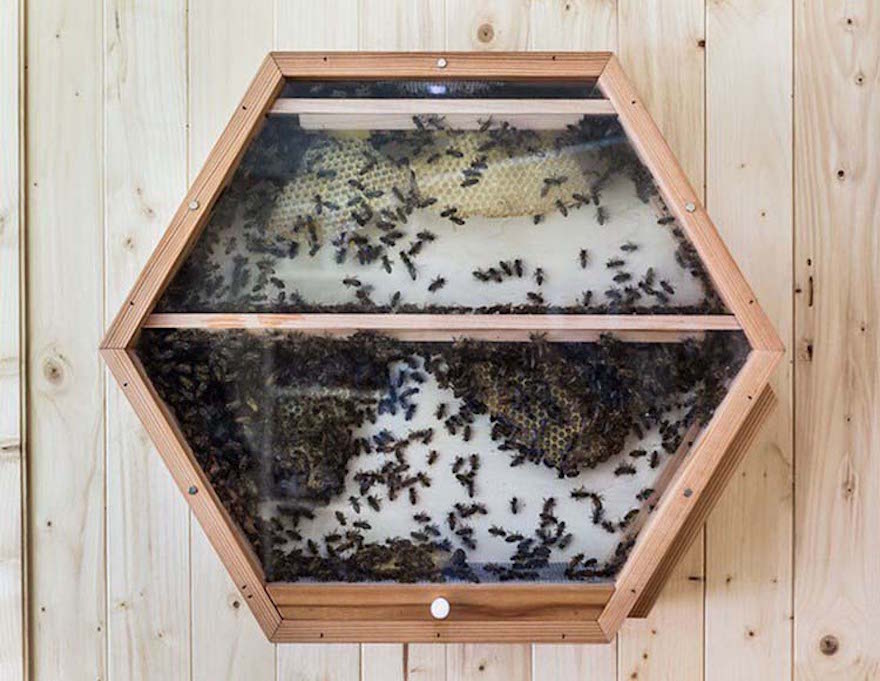 Bees are some of the most important living creatures on this earth, playing an essential role in the planet's ecosystems. Responsible for the swift pollination of agricultural crops, around a third of all food depends upon this activity. Despite their importance, beekeepers around the world have noticed unusual rates of decline in honeybee colonies and a movement to ban bee-killing pesticides and chemical-intensive industrial agriculture practises has since surged.
Still, conservation efforts require substantial public support and outreach is needed to help people understand bee population declination and how to best protect them.
Enter the Beecosystem.
A range of observational bee hives that were specifically designed for individuals with little to no beekeeping/agricultural experience, the Beecosystem was created with the express purpose of making pollinator education more accessible. Manufactured with the intention of provoking important conversation amongst its users, its size means that it is ideal for use in the home, the classroom and other important educational spaces.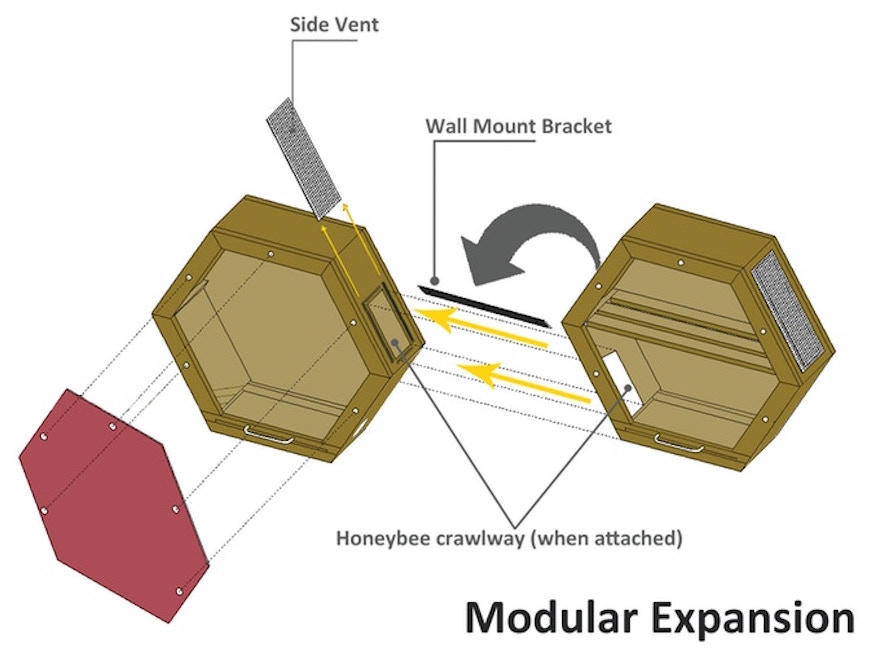 One of the more unique aspects of the Beecosystem hive is its modular nature. Featuring magnetic connection points that make shifting pieces of the system simpler, providing ample space for the growing bee colony is relatively straightforward. One of the hives' four side-ventilation screens can simply be slid out and another hive body attached, leaving a space where another hive body section can be attached.
Small enough that it is manageable, but large enough to produce cut honeycomb, the Beecosystem includes a light-filtering cover that ensures the bees aren't disturbed by artificial light sources in the evening, a simple wall mounting bracket for easy placement, and a clear, plug-in transfer tube. By connecting the tube to a window unit, the bee colony is able to enter and exit the hive to forage for pollen with ease.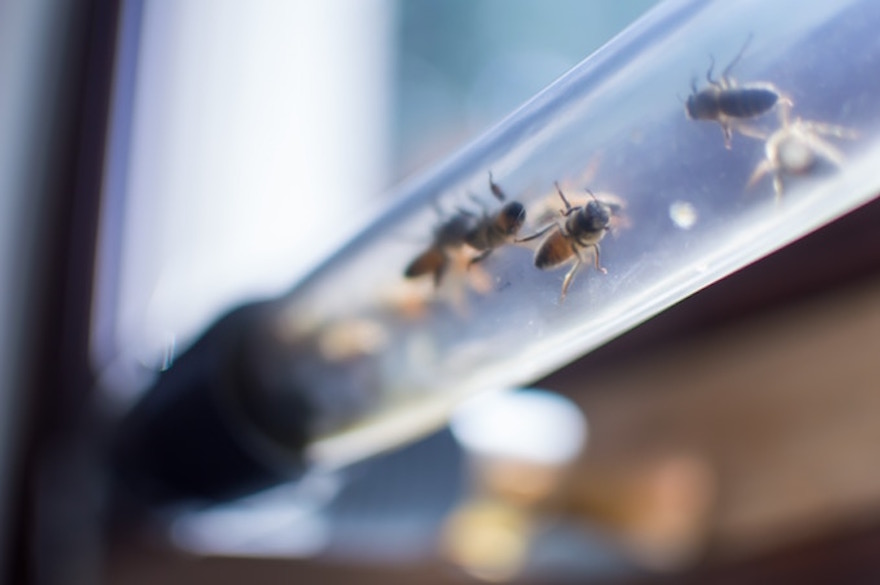 To complete the Beecosystem, users employ the same method as beekeepers in the north of the US seeking to establish new colonies in the springtime by utilising Package Bees. Bred in California for shipping throughout the United States, 10,000 worker bees and a single newly-mated queen are delivered inside a 3-pound shoebox-sized wooden cage.
Currently accepting bee hive orders for 2018, the minds behind Beecosystem envision their users growing into a connected community of engaged local beekeepers who take it upon themselves to educate their peers about the importance of saving the world's dwindling bee population.