If you do a quick Google search for Astrid Stavro, the word "soul" would be among the first results to appear, and it's not hard to see why.
Working as Astrid Stavro Studio or as the co-founder of Atlas, there's a longevity to her career that makes Stavro an obvious pick for the Design Indaba Conference 2018.
The London-based graphic designer has had a hand in many the iconic project, including the redesign of renowned British art publication Elephant (of which she is the editor-in-chief) and the brand identity of the Barcelona Design Museum.
Stavro and her partner, Atlas co-founder Pablo Martín have also consistently won major design accolades around the world in the last two decades, including multiple medals at D&AD, ISTD (International Society of Typographic Designers), Art Directors Club of New York, Art Directors Club of Europe, Type Directors Club of New York, Laus Awards and SPD (Society of Publication Designers) amongst many others.
Her work speaks volumes because not only does she design with soul, but she has also mastered a number of design disciplines to create work that is completely unique.
She's known for creating brand identities, editorial projects, signage, exhibition design, posters and more, but if that's all there is to her career it would be like using only one side of her brain, she says.
To use her full potential, she curates exhibitions, writes design-related articles for specialised publications, organises discussion forums and never shies away from new personal projects.
At the same time, a lot of her soul comes from her background. Born to a printing-press owner in Trieste, north-eastern Italy, Stavro spent her childhood around ink and paper, and the old-school type metal she'd use as her legos.
She was also influenced by her father's dream to publish children's books. Along with her younger sister, they'd travel around Europe in a green VW camper van, called Green Pea, to visit the illustrators of the children's books her father published. "It was a very magical and priviledged life," she recalled during a talk in 2016.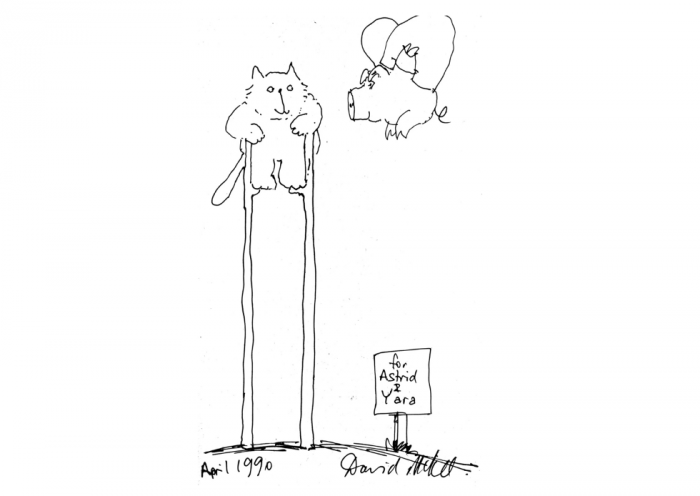 She soon began drawing, compiling books and more. Later she completed her degrees at the Central Saint Martins school of design and the Royal College of Art in London before persuing a career in graphic design.
"The magic of graphic design is its collaborative nature and the fact that it sits at the intersection of many other disciplines. This makes it impossible to ever get bored," she says, adding, "there's too many stories to tell."
Storytelling often sits at the centre of her work. The foundation of creativity, it's an age-old tradition that dates back to before the craft of writing or painting became the chief ways to relay a narrative. But the world is different now.
People who were once passive listeners are now the active, welcomed creators of their own stories. When stories were first shared on the television, radio or in a newspaper, the relationship between the teller and the listener was clear. Now, whether through social media, blogs or sharing websites like Medium, user-generated content has changed the game for both creators and distributors.
But as stories become increasingly user-driven, immersive and temporary, where does the designer find themselves in this new paradigm?
Stavro says that while this has been the biggest challenge of the last decade, this new progression is more reminiscent of the nights when cavemen were regaled with colourful stories around a bonfire than ever before. It's the substitution of traditional storytelling by interactive engagement.
"Instead of listening to stories, we are now not only able but welcome to create our own. Having something to say has become less important than having something to share," she explains.
"This takes us closer to ancient bonfires where dialogue and emotional response were part of the process. The participatory nature of today's audience transforms all of us into modern day storytellers."
This democratic and dynamic form of storytelling can be seen in Stavro and Martín's redesign of Elephant which was released in 2014. They took the revered cultural magazine into a more accessible, aesthetically intriguing and less formulaic style and tone.
At the time of the redesigned issue's release, Stavro described it as "more in line with the accessible look of a well-designed Sunday supplement. A lifestyle magazine that speaks to a broad, varied and multicultural art loving audience."
To do it, they dropped the magazine's serious masthead, added a more image led approach to its opening pages and used typography to enhance the rhythm, look, and feel.
"Elephant magazine is like a 'film within films'," she explains. "We designed every issue like a carefully constructed sequence, with different actors, scenes, stages and tempos."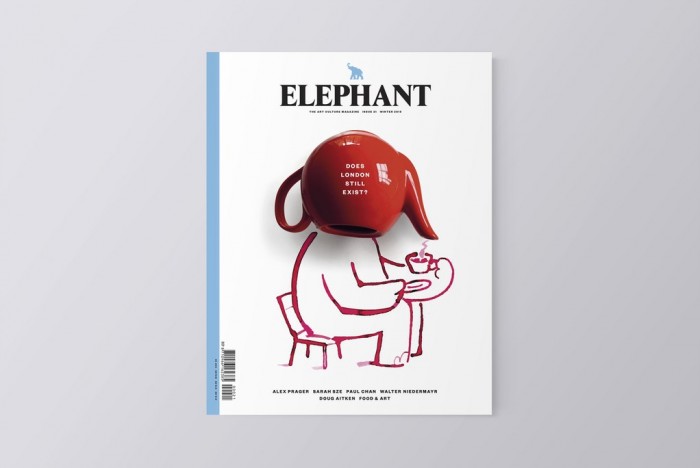 For the Barcelona Design Museum, Stavro was tasked with designing a brand identity. Working closely with Franc Fernández and NUG architects, who designed the furniture and interior, Stavro and her partner based the project on a singular idea: a connecting hub.
"The graphic system is a visual expression of the concept, working across signage to printed matter to the development of the brand across multiple platforms," she says. "The synergy between graphic, product and industrial design made the project unique."
Her ideas are inspired by her love for language, literature and philosophy, forming a critical approach to design. "This translates into constant questioning, insatiable curiosity and a deep conviction that language and design are as indivisible as words and music in a song."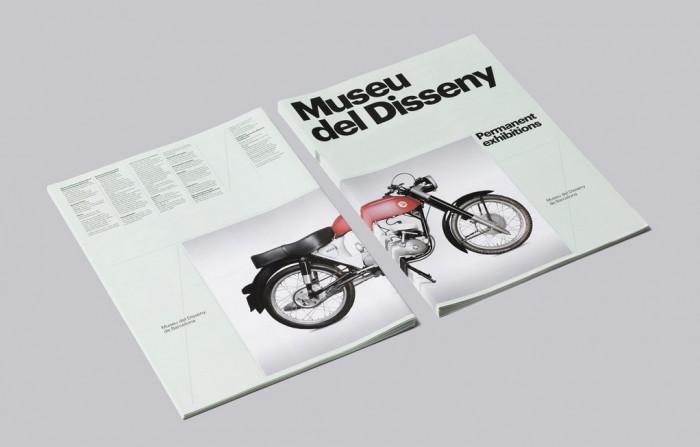 Stavro sees this hybrid approach playing out in projects like that of Design Indaba Conference alumni Marina Willer and Nelly Ben Hayoun. Willer, a graphic designer and filmmaker, created a film called Red Trees which tells the story of her Jewish family and their survival in the face of the Nazi occupation in Prague.
Watch Marina Willer's Design Indaba Conference talk 2017
Ben Hayoun, an interdisciplinary designer, has been dubbed the "Willy Wonka of Design and Science". She is an award-winning director and designer of experiences, a critical explorer and a fearless and passionate provocateur behind The Manufacturers of the Impossible.
Watch Nelly Ben Hayoun's Design Indaba Conference talk 2017
Stavro's muses also include Paul Sahre (another Design Indaba alum), the graphic designer behind the graphic memoir, Two Dimensional Man, and Gail Bichler from the New York Times Sunday magazine who Stavro describes as "one of the best examples in journalistic storytelling today."
"Some of the the best graphic design projects are when the designer steps beyond his craftsman role and becomes an active participant in the ideation and conceptualisation of a project," she says.
For Stavro, there's no line drawn between disciplines and as such, no limit to its possibilities.
She concludes: "The British designer Derek Birdsall once told me that 'I always start with a dictionary'. The best designers are capable of adding new layers of meaning, imbuing words with narrative."
Stavro's talk on the Design Indaba stage will include a special, surprise project on storytelling. See some more of our speaker line-up and some new additions like the new inner-city festival, Nightscape.