Born in San Diego, California, Dong-Ping Wong is a Columbia University graduate whose contemporary way of thinking has influenced a whole new generation of architects. From his work with A-list designers and musicians to his environmental interventions, Wong is a prominent go-to figure in his field.
A key indicator of his style and direction is the +POOL. A somewhat radical idea, the +POOL was conceptualised for the city of New York. It's a water-purifying swimming pool designed to float in the city's East River.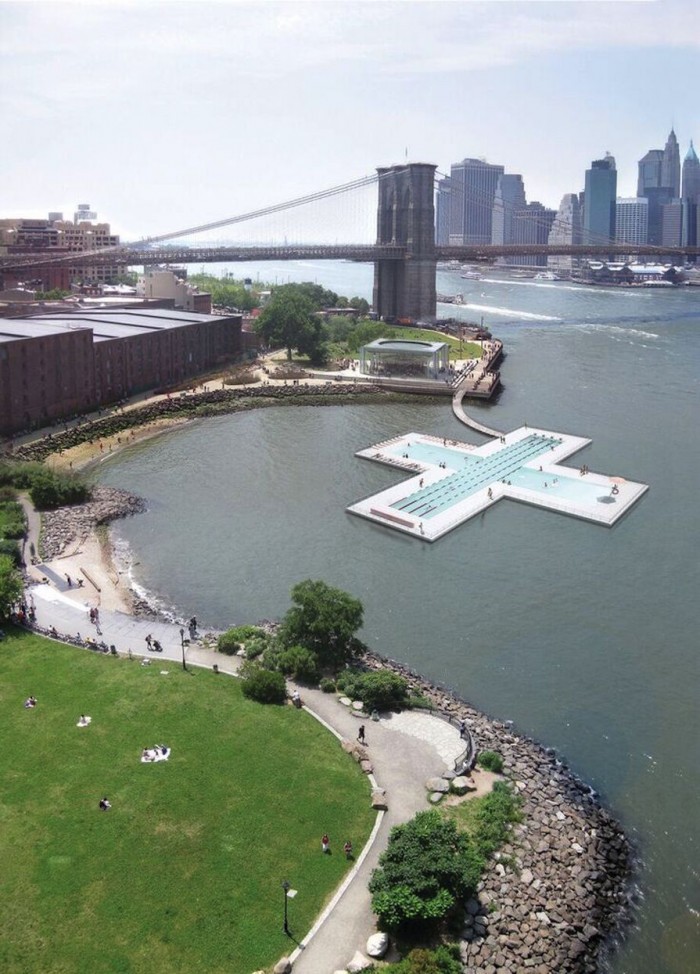 The project was conceptualised in 2010 by Wong and his colleague Oana Stanescu, along with Archie Lee Coates IV and Jeff Franklin of the design firm PlayLab. The plus-shaped pool would filter the very river that it floats in through its walls, cleaning more than 600 000 gallons of water every single day without the use of chemicals or additives.
"Like a giant strainer dropped in the river, + POOL filters river water within its walls, removing bacteria, contaminants and odours, leaving only safe, swimmable water that meets local and state standards," reads the project's description.
While the city has not signed off on the project as yet, it has garnered public support with over one hundred thousand signatures in a petition for the build.
Both Wong and Stanescu run their architecture firm, Family, with a focus on the environment and sustainability. It's an ethos which carries through to Wong's newest company, Food.
Established in 2018, the architectural practice designs environments to make cities better places to live. The New York-based office is composed of architects and designers currently working on an array of civic, cultural, commercial and residential projects around the world.
"FOOD designs environments with the simple purpose of making cities better places to live. Regardless of type or scale, we believe that buildings, like the people that live and work within them, can actively contribute to making the environments all around us more productive, inclusive and awesome," explains Wong.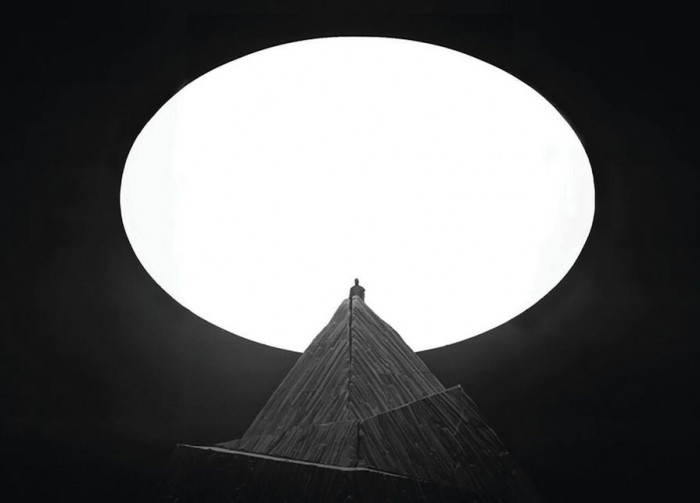 Under Family, Wong is best known for his work with provocative and controversial musician Kanye West. The pair worked on the iconic mountain stage design created for West's Yeezus tour in 2013 with the help of former Design Indaba speaker Es Devlin.
Wong has also worked alongside Louis Vuitton menswear creative director Virgil Abloh on his flagship store in Hong Kong.
The company has gained several awards and accolades including New York Design Award for Best Young Practice. They were also nominated for the INDEX Awards in Copenhagen.
We are excited to see what he will present when speaking at the Design Indaba Conference 2019. Whether it be about past, present or future projects, Wong will bring an insightful look into architecture and current industry trends.
The Design Indaba Conference 2019 will take place from Wednesday 27 February to Friday 01 March 2019 and will be held at the Artscape Theatre Centre in Cape Town. The conference will see experts from their respective fields, take the stage and take the Design Indaba audience on their respective journeys and newest endeavours.
Get your Design Indaba Conference 2019 tickets here.
Read up on speakers we've announced so far:
Advertising maverick David Droga to speak at Design Indaba 2019
Kenyan filmmaker and author Wanuri Kahiu to speak at Design Indaba 2019
Architect Annabelle Selldorf announced as Design Indaba speaker for 2019
Watch the Talk with Dong-Ping Wong