Rosana Escobar is a graduate from the department of Well-being at Design Academy Eindhoven in The Netherlands. She presented her sustainable project entitled Unravelling the Coffee Bag at antenna 2021. It reveals the story behind a product as part of a larger ecosystem and explores the missed opportunities in the production line of a standardised market.
One million coffee bags are exported from Colombia every month, reaching every corner of the world. The bags are woven with Fique (Furcaea andina), a plant belonging to the family of Agave plants native to the tropical regions of the Americas.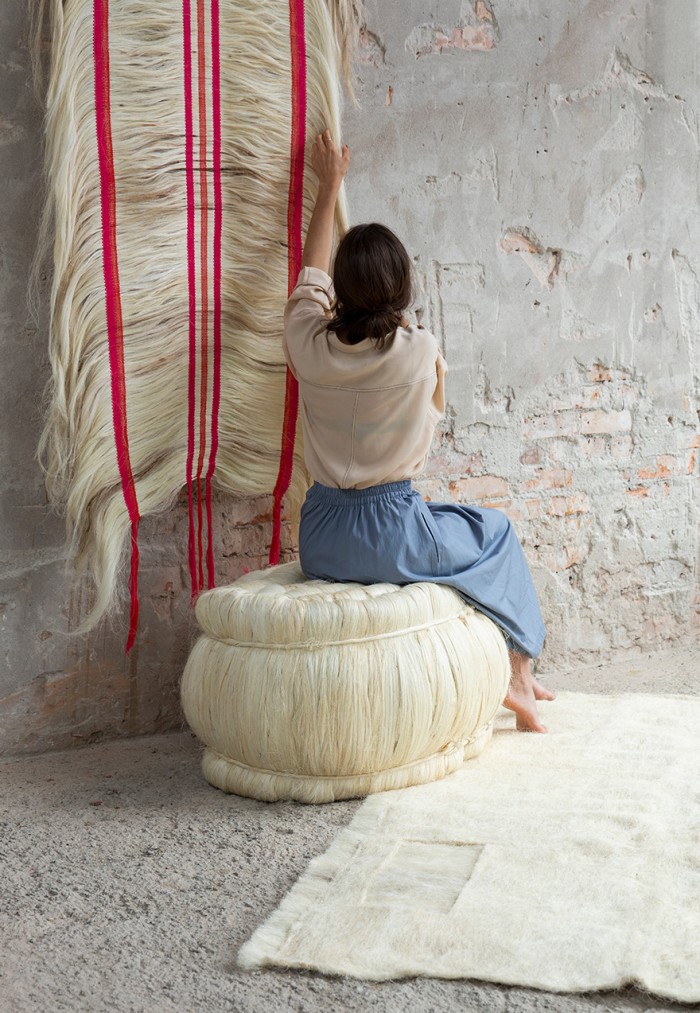 "The relation between the coffee grains and the woven bag has boosted an industry around the cultivation of the fique plant, allowing it to remain across the Colombian landscape, but also making it vulnerable to exist on its own," says Escobar.
Unravelling the Coffee Bag is a form of deconstruction, tracing the material back to its context and raw state. It opens an opportunity to question the value of the material independent from the product that it will become and the system that it serves.
Through material experiments and the use of different techniques, Escobar made a collection of objects, keeping the unique qualities of the fibres that are normally discarded in the standard production process. Escobar reclaims the richness and potential when a material is diversified and repurposed, suggesting the opportunities for new markets in existing industries. Her project addresses the UN's Sustainable Design Goals (SDG) 1 and 8 - No Poverty and Decent Work, Economic Growth.
"The collection of objects tells a "felt" story of its potential beyond its role in the packaging and distribution cycle. Exploring the techniques developed around the material, include tracing the labour crafted through its phases, like the relation between the length and gradient of the fibre and its cultivation, processing, and transportation in bulk from farm to city," adds the young designer.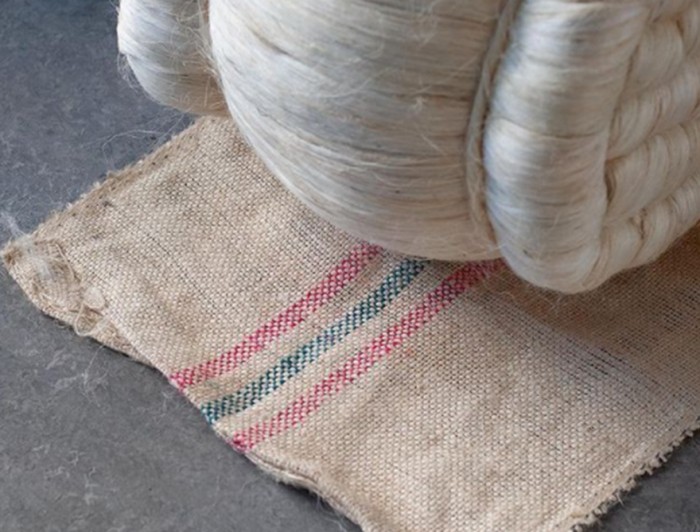 Escobar is a research-based designer with a hands-on approach. Building on her background in biology, Escobar's work focuses on collecting, identifying, and experimenting with materials to create bridges and highlight relationships between human, material, and the ecosystem.
Through material explorations and the use of different textile techniques, Escobar pushes the limit of the material to reimagine its use and create new narratives. She also uses colour to add to her stories.
Born in Bogota, Colombia, Escobar is currently based in Berlin. Her thesis project led her to an investigation into the social networks and hidden stories of her country of birth.
Credits: Rosana Escobar
Read more:
Maxwell Ashford presents his robotically recycled footwear at antenna 2021.
antenna 2021 graduate, Benjamin Bichsel tackles plastic clothing waste.