antenna is a programme initiated by Design Indaba and Dutch Design Week that presents the best international graduate projects that aim to solve today's most pressing dilemmas. Maxwell Ashford was among 2021's top graduates, presenting RUEI-01, a robotically recyclable concept shoe.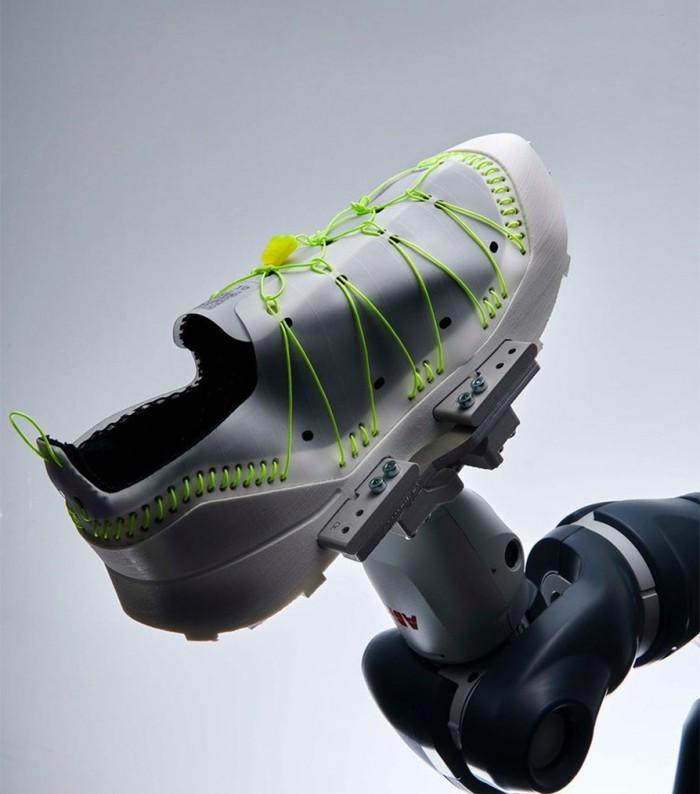 RUEI-01 utilises new contemporary tools for recycling. It is designed to be recyclable with complete accuracy by use of robotics. All the object information is digitally embedded into it, including robotic g.code instructions and exact material information, even down to colour codes and factory sources. This allows robots to 'unmanufacture' the shoe, disassembling and separating materials with complete accuracy and providing all the necessary material information to be able to create recycled material with true accuracy.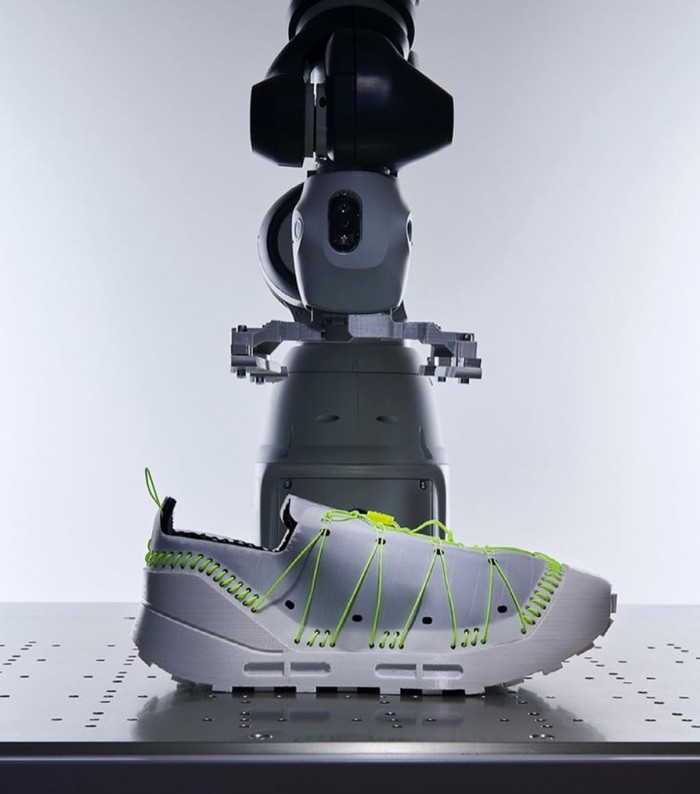 The designer states that "by conventional recycling, objects arrive at facilities as unknown entities, with no communication of ingredients. The waste goods are fed into shredders, smashing objects into smaller pieces which are then attempted to be identified and sorted by countless, painstaking steps, to create separated material 'fractions'. Endless variants in object compositions mean it is impossible to identify exactly what materials are. This inaccuracy of identification and separation results in huge pools of waste and recycled material of the poorest quality, unable to compete with virgin materials, continuing the demand for virgin resources and detrimental planetary impacts of extracting and processing new materials."
Ashford currently resides in Switzerland. His practice revolves around the ecological impact of producing and consuming objects – centering on sustainable innovation. His work utilises new approaches, technologies, materials and systems. He is active in the production of objects, innovation consultancy, and research for exhibitions or conceptual exploration.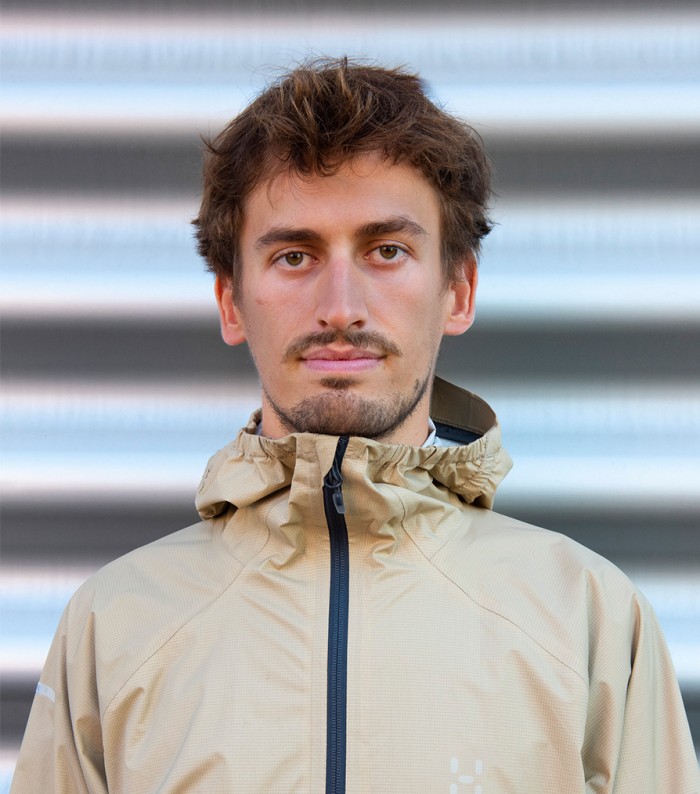 Ashford is named on international patents and has achieved numerous design awards including the US and Japanese Good Design Awards. He completed an MA in product design from ECAL and a BA in sustainable product design from Falmouth University. Currently, he is actively working as an independent designer for international clients.
Read more:
antenna 2021 presents a fresh approach to design dilemmas.
Timothée Mion presents his project for cleaning up space waste at antenna 2021.
With great design comes great responsibility: antenna 2020 looks to the future.